For those who have enlisted in the military and serve their country, University Loft Company has been honored to manufacture furniture especially created for military housing. We have products that warms up a room and welcome you home after a long day of service.  Our metal furniture is comfortable, practical, and University Loft strong to last long. Let's talk about our GSA metal series.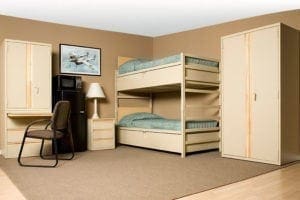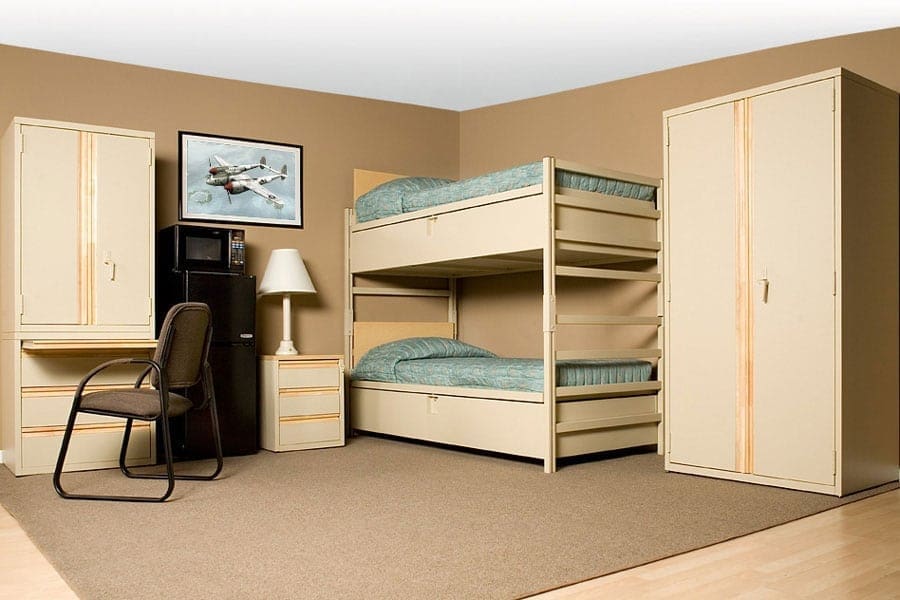 Catching Some Z's
Sleep is a beautiful thing. It is refreshing and rebuilding, so it is important to get good sleep in a good bed. University Loft provides solid metal bed frames that have gas cylinder lifts and pad lockable hasps. The bed and headboards are adjustable and need no tools. They use Tool-Less Adjustable System ™.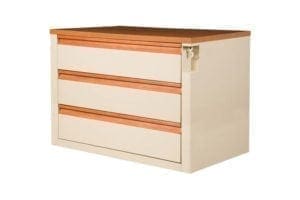 Where Your Belongings Rest
You need a place to put your stuff. Nightstands are great to keep the things you like to have close by at bedtime. The drawer chests will keep your clothes neatly folded away. Our metal drawers are built like tanks. With full-extension drawer glides for easy access, the finger pulls come in solid wood. From nightstands to drawer chests, your room will be complete with these amazing drawers.
The Added Touch
It's terrible to not have enough storage for your clothes. That's where a wardrobe will come in handy.   They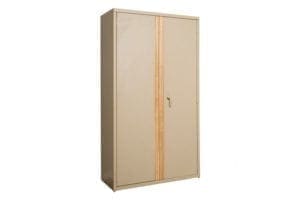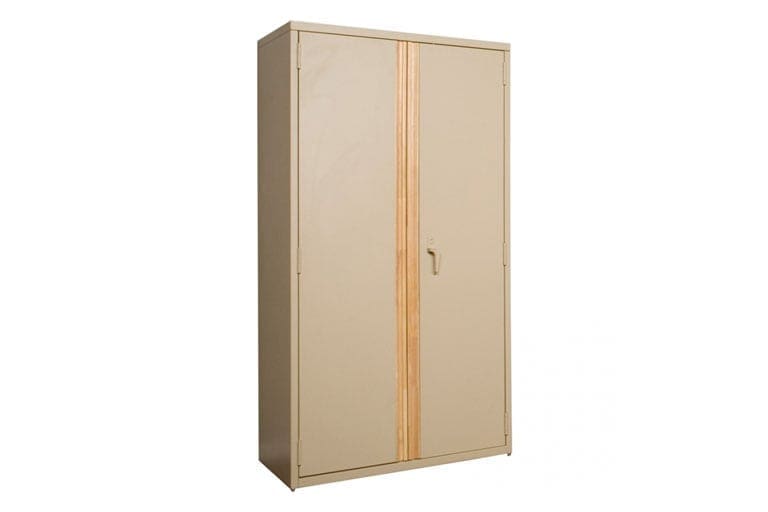 are the added touch to nicely keeping your items in a neat and safe place.
Some of the wardrobes have drawers and shelves with a rod for hanging clothes. Some have a fixed shelf and coat hooks in addition to a mounted rod for hanging clothes. A heavy pad lockable latch adds extra safety for your valuables.
Our GSA metal series is a powerhouse of strength with stylish features. To see more of the military housing furniture we manufacture, take a look at our catalogs. If you see something you like or have some questions, please contact us here or give us a call at 800-423-LOFT (5638). If you need something fast, ask about our Quick Ship Program. We would love to do business with you.

University Loft Company is a leader in the contract furniture industry and creates innovative furniture products for college campuses, apartment complexes and new developments, off-campus housing, and defense quarters. Founder and owner, James N. Jannetides is an example as an extreme visionary and has been a wellspring of encouragement and inspiration to many.
Until next time ~ Ginger Bock