University Loft Company is always making new products, improving on old goods, and adding better things to our furniture.  And The Graduate Series is one of the finest example of just that. You see, it has finishes that are available in not only natural, cherry, and merlot, but now you can get it in white. It's the same Graduate Series with a fresh new look.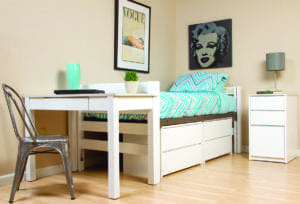 A Favorite
This series is a favorite in universities. That's because it is authentic and strong. It has been proven to endure the day-in and day-out usage for years and come out looking great. It can also take more aggressive use and still stand sturdy. It's durable to the end.
The Natural World
Built from Environmentally Farmed Timber (EFT) known as Hevea Brasiliensis, this hardwood has been tested independently and proven stronger than the Northern Red Oak. It grows faster and is harvested quicker than the oak tree. Used to draw latex from it during the duration of its life, EFT is good for the environment.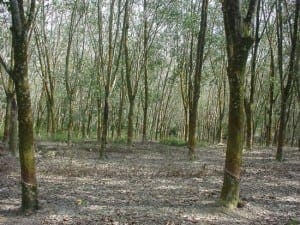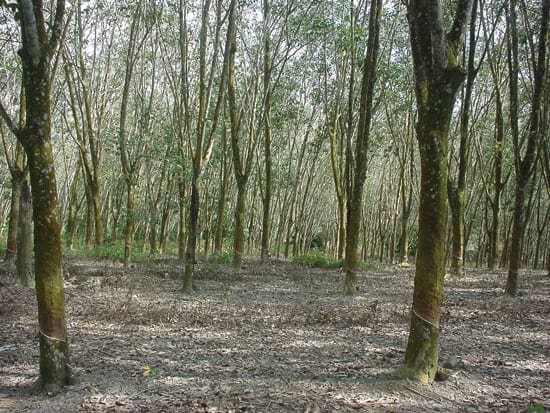 Stay Safe
Our bed ends have several safety features built into them. The 3" x 3" post have a strong surface-to-surface contact for durability. They also contain four spreader rails that meet the federal safety regulations.
Guard rails add protection, and ours are easy to slide right into place. Ask one of our skilled reps about availability. The Makers of Cool go the extra mile in meeting the standard regulations on safety with our products.
Tremendous Features
The Graduate Series has features that aid in a long lifespan as do all of the series from University Loft Company.  Here are a few tremendous features in our furniture:
Solid wood bed posts
Corner blocks
The Tool-less System™
English Dovetail joints
Full extension drawer glides
Mortise & Tenon joint frame
Frame-in-frame construction
Drawer bottom supports
We are stocked and ready to help you meet some immediate needs.
Find out more about furniture from University Loft Company by contacting us here or giving us a call at 800.423. LOFT (5638).  One of our Uloft representatives will be ready to help you. You must see more fabulous products from University Loft. You can do so by looking through our catalogs.
We look forward to doing business with you. If you need something fast, we can ship orders at short notice.
"While our competitors draw copies of our furniture and call it their own, we bring you the real deal." Says founder and CEO, James N. Jannetides. University Loft Company blazes new and exciting trails with innovative products for military housing, universities, apartment complexes and off-campus housing as a leader in the contract furniture industry.
Until next time ~ Ginger Bock
University Loft Company is growing and we're hiring. We are looking for good workers to become part of an excellent team. If you are interested or know anybody who would like to enjoy the experience and relationship of being a part of this growing contract furniture company, contact us here or call 800.423-LOFT (5638).