University Loft Company has always done our part for the environment beginning with our selection of wood for our university furniture. We wanted it to be hardwood that would be able to endure the many uses of college students. We also wanted a natural wood.  We went to the Hevea brasiliensis tree, a natural hardwood with an awesome look.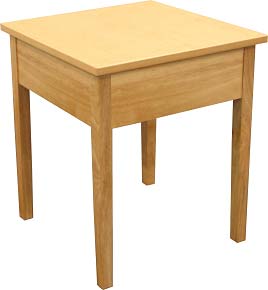 We also call this wood Environmentally Farmed Timber or EFT. It an addition to the natural world because these trees grow five times faster than oak trees, and they also produce latex. At the end of the latex production, which is about 20-25 years, they cut down the trees and use the wood for furniture and flooring and the like.  
In independent tests, EFT has been proven to be stronger than Northern Red Oak. Campuses will enjoy years of use in their residence halls. 
You will also enjoy the natural beauty of the grain in EFT. The furniture can be finished to match your color scheme or left in its natural beauty. It's a natural hardwood with and awesome look!
Fun Fact: Hevea Brasiliensis can grow to over 100 feet tall in the wild. It can also be enjoyed as a houseplant. It typically grows between 2 and 10 feet high.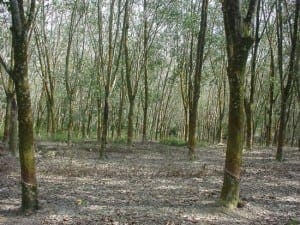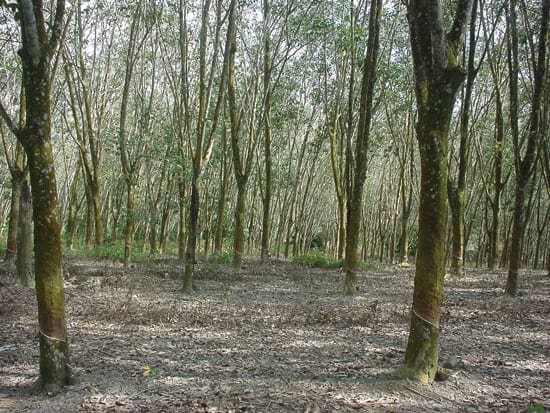 Let's do business. To see more of our products, browse our catalogs and look around. If you have any questions, you can contact us or give us a call at 1-800-423-LOFT (5638). You can get items quickly, ask about our quick ship program that can take care of your needs. 
As founder and CEO, James N. Jannetides says, "We're committed to producing top-quality furniture that provides the best overall value." As a leader in the contract furniture industry, we strive to offer the best. That is what University Loft Company is all about.
Until next time ~ Ginger Bock
University Loft is growing and we're looking for good workers to hire. If you are interested or know anybody who would like to enjoy the experience and relationship of being a part of this growing contract furniture company, contact us here or call 800.423-LOFT (5638).