Do you feel like you're cramped in a boring and lifeless little dorm room? Do you feel like you are sleeping in a place that lacks luster? Do you feel like your student residence could put you to sleep without the aid of a monotonous book? Then you need a fresh lift. You need to change the atmosphere, and University Loft Company is just the place to help. You can liven a dull room with just three things. 
It Rocks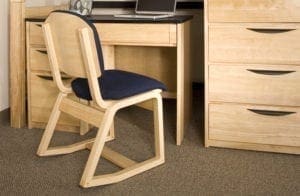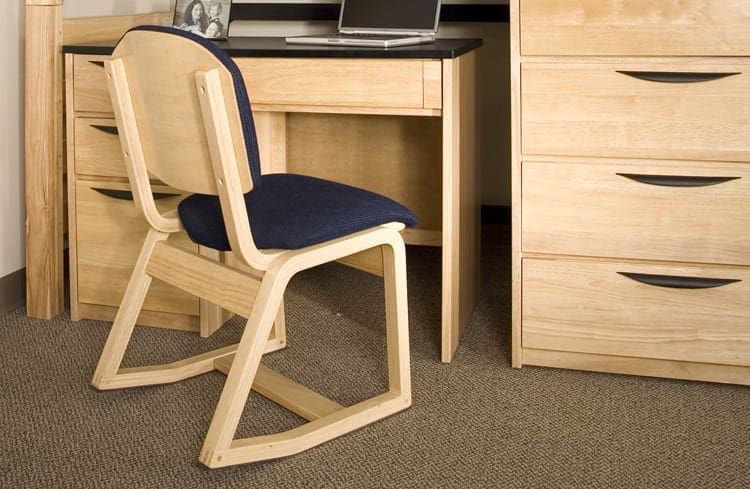 Why place an uninteresting desk chair at your desk when you can have a Two-Position Chair? Whether cushioned or not, solid wood or engineered wood and steel, this chair will serve you well.  You may not even notice the long hours you spend studying behind your desk due to its comfort. The Makers of Cool have created this seat to rock. You can lean back in it but not fall over. You go from Level Boring to Level Amazing in seconds.
Add a Top
Okay, you probably have a lot of books, papers, and other study items strewn throughout your room mostly landing on your desk. A carrel on top of your desk will make a big difference. It will serve as an organizer in addition to allowing you to place knick-knacks, framed photos, and other such favorites on top of it.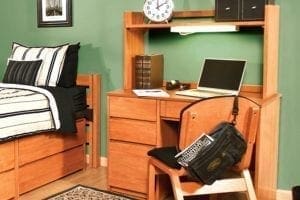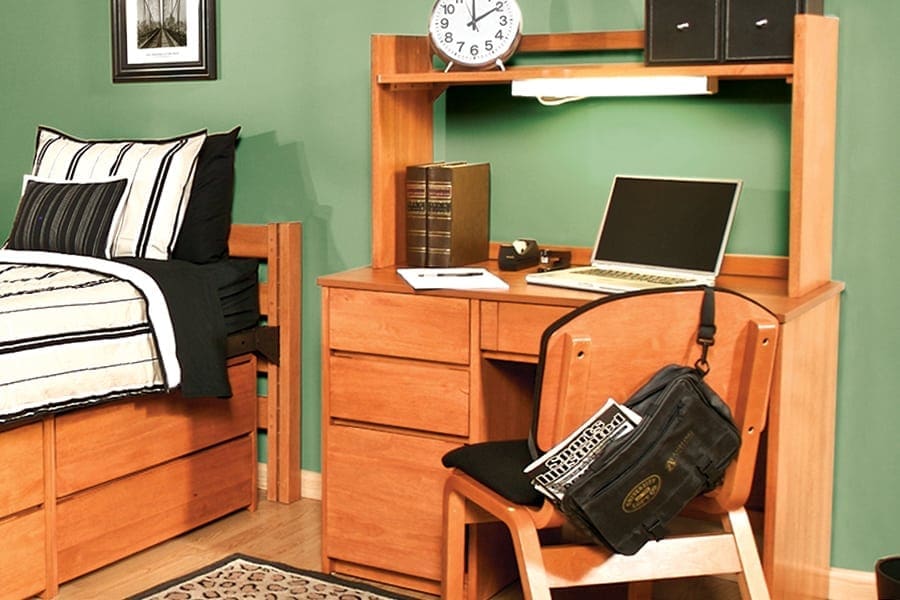 Lift it Up
Be different and take your bed to new heights by lifting it up into a loft. This is a great way to add more space to your room. Once it's off the floor, you can place extra storage under the bed. You can even put some living room furniture under there and have a nice sitting area. If you don't have room for all of that, you can put your desk under the loft and some drawer chests. You now have room to move around your student residence.
Now the rest of the way you decorate is totally up to you, your style and flavor, but the Makers of Cool just helped you get started.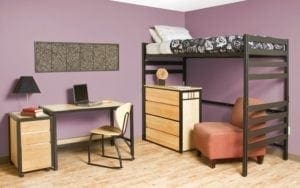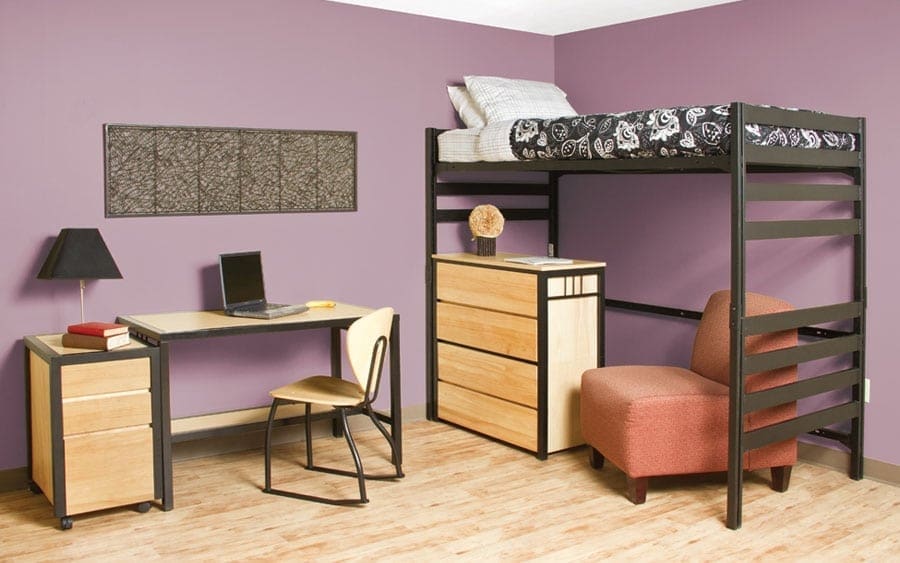 Would you like to see more university furniture to fit your fashion? Check out our catalogs. If you see something you like or have any questions, you can contact us or give us a call at 800.423.LOFT (5638). Our Uloft representatives will be available to help you. Let's do business. If you need something quickly, ask about our Quick Ship Program.   
Founder and CEO of University Loft Company, James N. Jannetides brings the team of innovators together to continue to create state-of-the-art university furniture, off-campus housing, apartment furnishings and military housing. His continual enthusiasm and determination are the forces that help drive the company to better furniture for your today and your and tomorrow. As James says, "We are always learning, always innovating, and always improving…We are University Loft Company."
University Loft is growing, and we're looking for good workers to hire. If you are interested or know anybody who would like to enjoy the experience and relationship of being a part of this growing contract furniture company, contact us here or call 800.423-LOFT (5638).
Until next time ~ Ginger Bock