Once again the Makers of Cool are having a mind-blowing furniture sale. Prices are being slashed. The deals are insane! It's the same powerhouse furniture manufactured by University Loft, but we're moving items and giving you great deals on fabulous furniture. Pieces are going for 50-75% off! Make plans now to come to the LOFT Inventory Clearance Sale on Friday, March 10th and Saturday, March 11th from 10:00 am until 4:00 pm.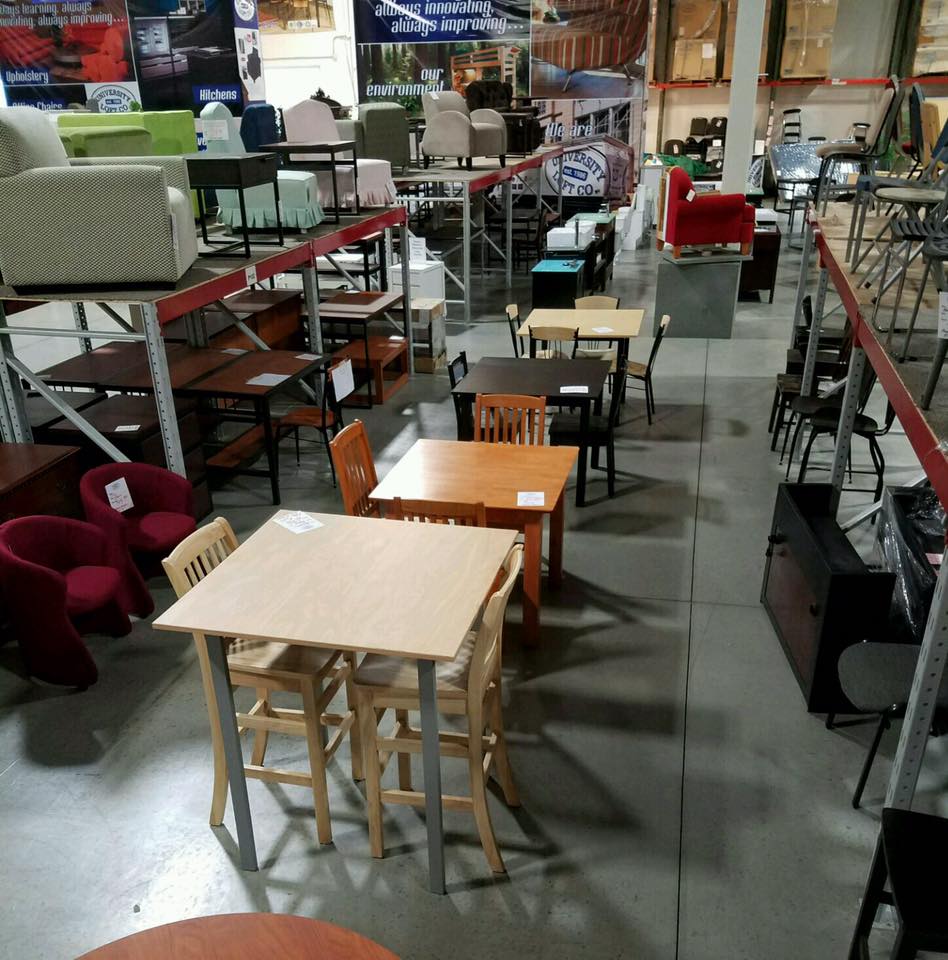 You need a new dining table and chairs? We're selling that! Time to replace the bed? We're moving beds! Ready to upgrade your entertainment center? They're available too at the LOFT Inventory Clearance Sale!
From corner blocks and English dovetail joints for extra strength to full-extension drawer glides. Our furniture is built University Loft strong with quality and endurance.
So come on over to the LOFT Furniture Outlet store at 2588 Jannetides Boulevard in Greenfield, Indiana and check out this mind-blowing furniture sale. Be sure to enter at that southwest corner of the building.
If you have a question anything we are selling, please contact us or give us a call at 800.423.LOFT (5638). A University Loft representative will be ready to assist you. If you can't make it to Greenfield, you can still check out our fabulous furniture online at www.loftfurnitureoutlet.com. There you will see what the selection of quality furniture we carry every day. You can also browse our catalogs to see our various series and styles.
University Loft Company wants your furniture buying experience to be amazing. We are committed to producing top-quality furniture that provides the best value to you. We are innovators manufacturing products to improve student residence furniture, off-campus and military housing, apartment furnishing and multi-family unit housing. Founder and CEO, James N. Jannetides is the creative force behind University Loft Company. His vision for loft beds was only the beginning of the accomplishments done in contract furniture manufacturing through this company.
Until next time ~ Ginger Bock