Did you miss the last sale clearance sale University Loft held? Did you regret that you did? No worries! We're having another LOFT Factory Outlet sale and it's huuuuuggge! You're going to love how low the prices are at this sale. University Loft is moving products, and we want you to get in on these amazing deals. So, come on down to warehouse in Greenfield, Indiana and get furniture at ridiculously low costs. Prices have been reduced 50-75% off!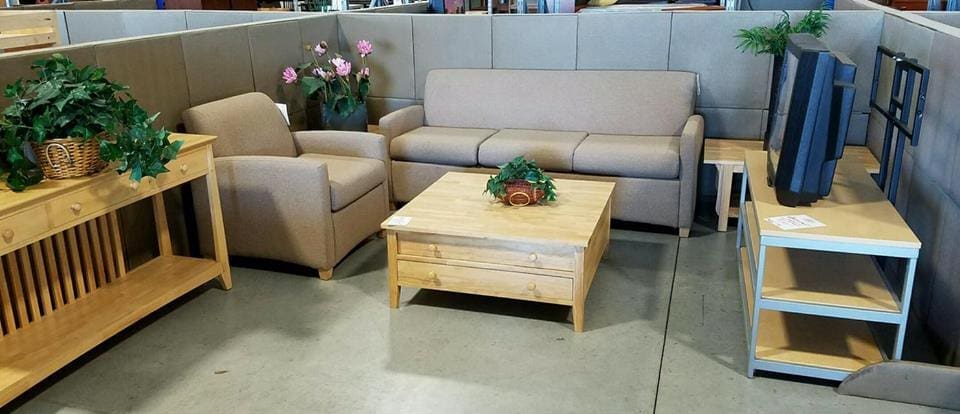 Here's what you can expect: beds, sofas, entertainment centers, end tables, dining tables, chairs, shelves, sinks and so much more. Get them while supplies last.
I'm not talking about cheaply built furniture sold at discounted prices. I'm talking about high-quality furniture built University Loft STRONG to last for years to come. The Solid wood pieces are crafted from Environmentally Farmed Timber. The metal parts come from recycled goods whenever possible. Not only are you making an excellent choice for yourself by purchasing furniture from University Loft, you being good to our natural world.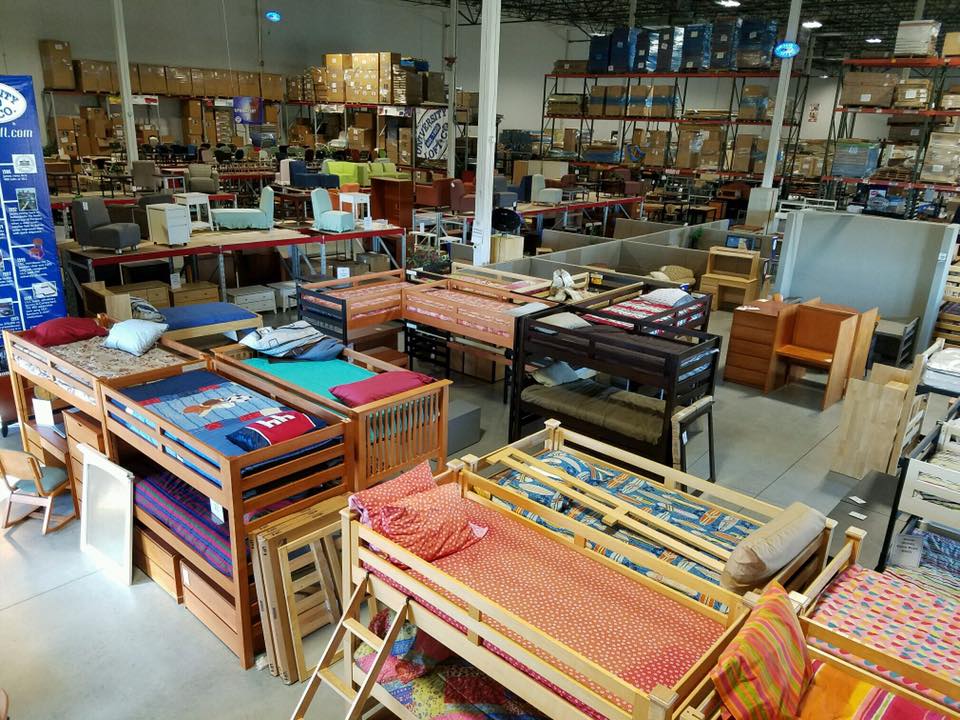 Make LOFT Factory Outlet sale this Friday, March 10th and Saturday, March 11th 10:00 am – 4:00 pm a part of your agenda. Come on over to 2588 Jannetides Boulevard in Greenfield, Indiana. Go to the Sales Entrance at the southwest corner of the factory.
You may have to schedule pick-up for larger items. Your LOFT representative will help you on that. Would you like details? Contact us or give us a call at 800-423-LOFT(5638). If you would like to get a better idea about the furniture we manufacture, have a look at our catalogs. There is something for everyone at University Loft Company.
You don't want to miss this. It's the LOFT Factory Outlet SALE and it's huuuuuggge!
Founder and CEO, James N. Jannetides says, "We are always learning, always innovating, and always improving…We are University Loft Company." As a leader in the furniture industry, we are living up to that quote and haven't stopped with state-of-the-art ideas in not only university furniture, but also off-campus housing, apartment furnishings and military housing.
Until next time ~ Ginger Bock