Can cool and warm exist together, in the same hemisphere, on the same day? Well, sometimes it seems like it's cool and warm at the same time on an early spring day in Indiana. That's another topic altogether. The Makers of Cool have managed to cause cool and warm to blend with an amazing appearance in student rooms. You want to know how? Let's look together at The Metropolitan Series.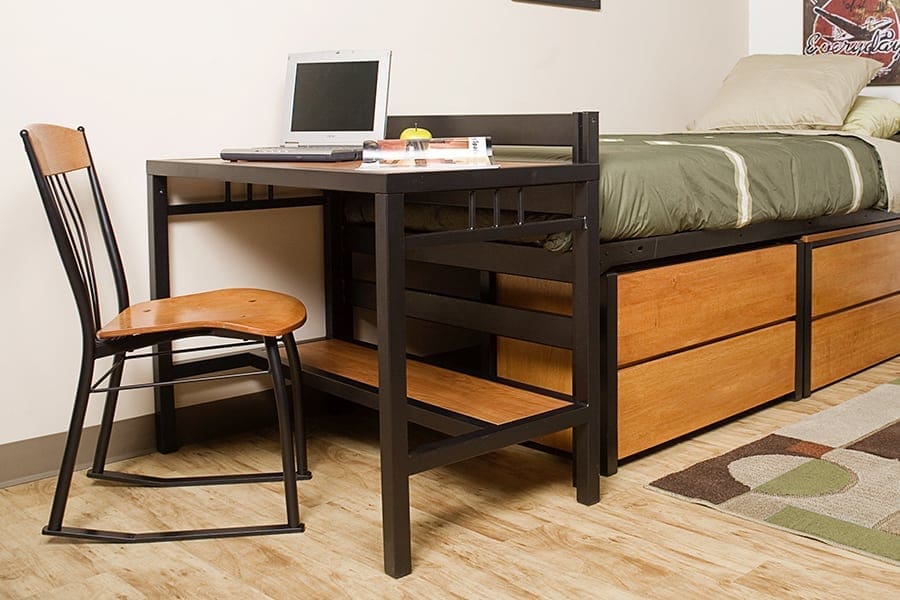 The Metropolitan is cool metal that edges around the warm wood centers. No one will accuse this series of being weak and unattractive. Our state-of-the-art construction methods such as dovetail drawers and Tool-Less construction make it durable enough to last for years even with extreme daily use.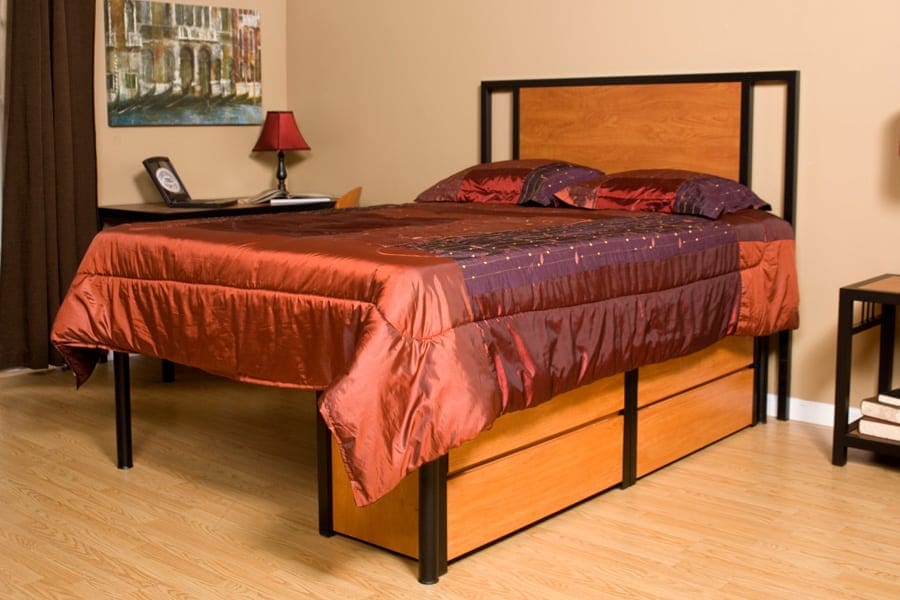 Stylish and contemporary, The Metropolitan features a selection of wild cherry or natural finishes in addition to black powder coated metal. It lights up any room.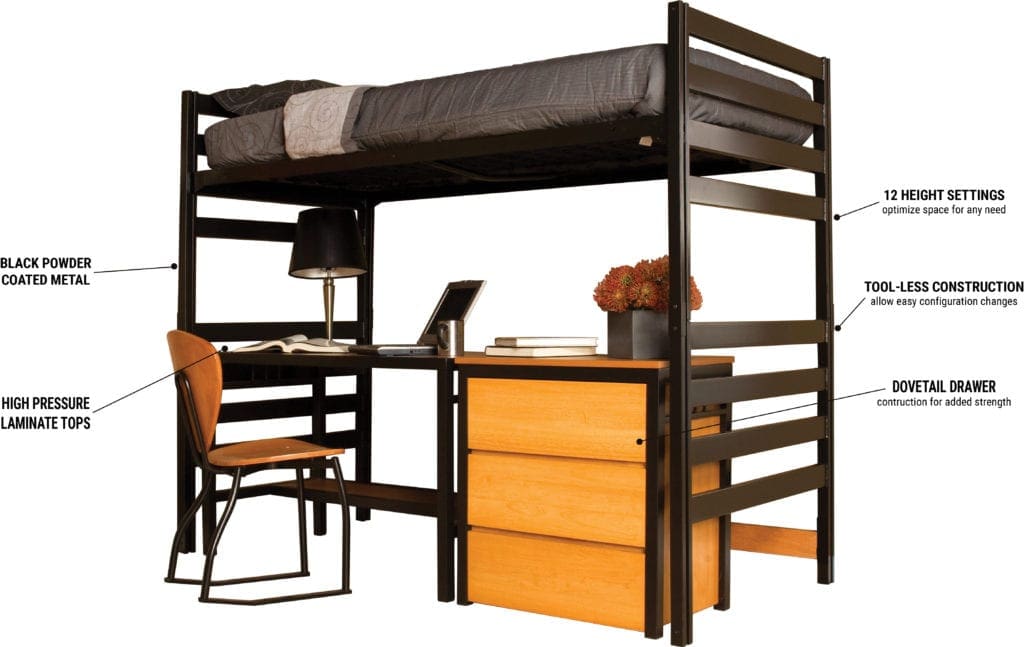 Tailor this series to your own special taste by reconfiguring your pieces to best suit you. Get creative! The modular design allows you to change up the arrangement often. Have fun!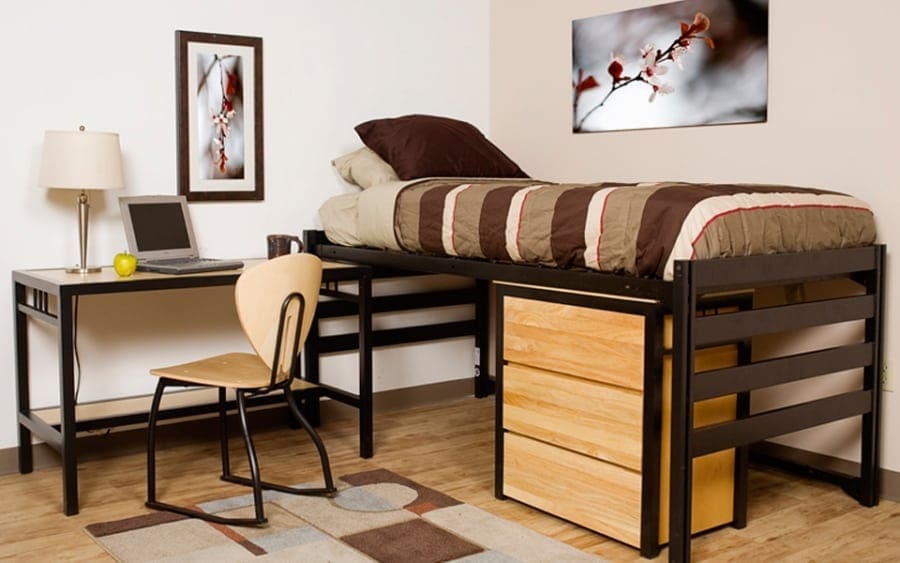 The Metropolitan Series comes equipped with nightstands, table desks, drawer chest, coffee tables, entertainment centers, and desk carrel. University Loft offers everything you need in student housing.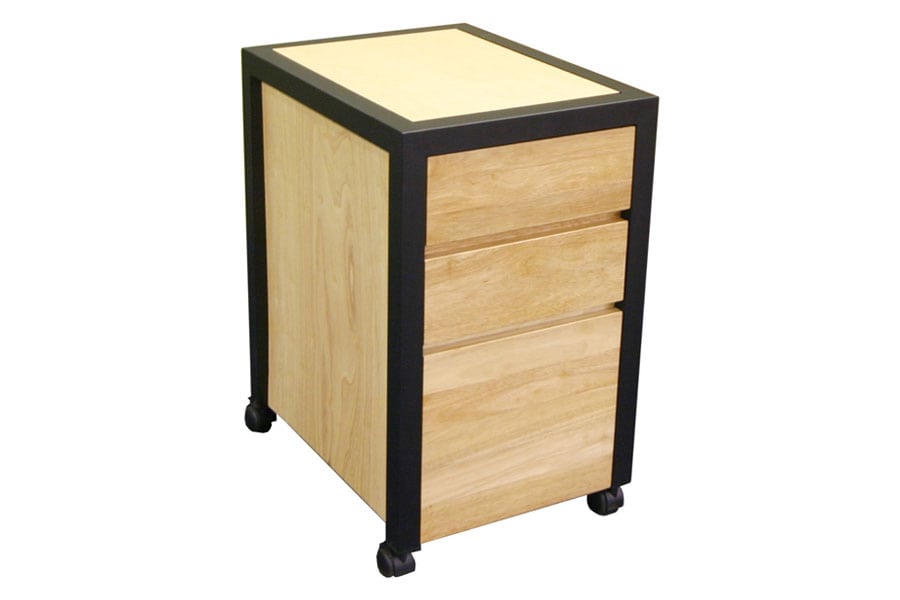 To see more college and university furniture, browse the University Loft catalogs. If you see something you like or have any questions, you can contact us here or give us a call at 800-423-LOFT (5638). If you need something in a hurry, ask your rep about our Quick Ship Program. We would love your business.

"I wanted to extend a message of appreciation while either welcoming you to University Loft Company for the first time or welcoming you back. Since 1986 University Loft Company has been committed to serving our partners with superior products and services. Since the company's start in a residence hall at Southern Illinois University by the founder, James Jannetides, to where we are in 2021 with the state-or-the-art HQ /  Factory in Morristown, TN with global partners and offices, the vision and practice is still in place, always learning, always innovating, always improving." –Jeff Carlson, president—University Loft
Until next time ~ Ginger Bock