It's hard to say good-bye to your children and send them away to college. They are growing up and stepping into the next journey of their lives. For parents, that can be scary. You have to let go and let them fly. When you know that the student residence is provided with University Loft Company furniture, you can rest assured that they will be safe in furniture that exceeds The U.S. Consumer Safety Standards requirements in addition to meeting the Department of Defense Bunk Bed Safety Standards. This is the most stringent in the world for strength. Our features keep users safe, and our precautions prevent injuries.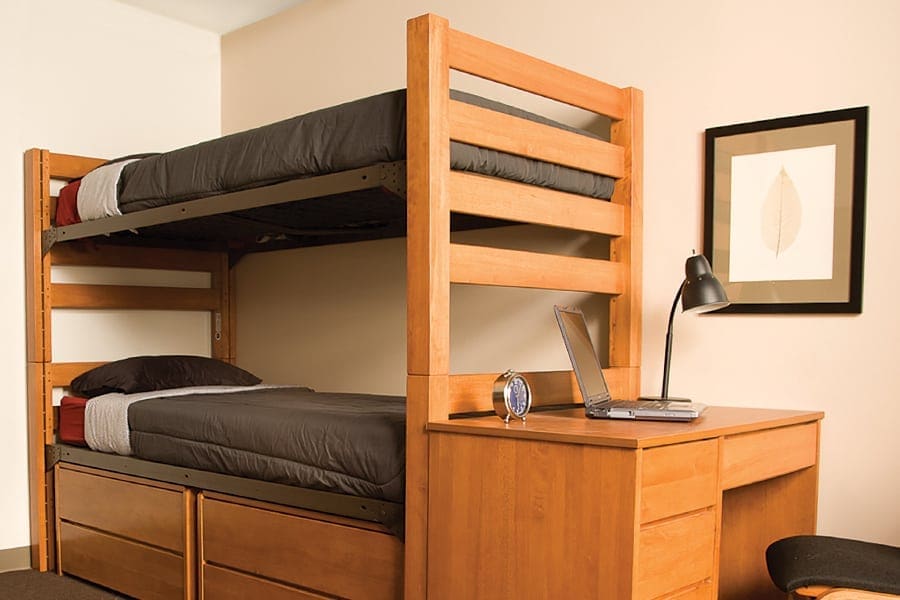 Durable Bed Ends
To add extra support and additional strength, University Loft bed ends have four spreader rails. The standard bed end posts are 3" x 3" and give a more durable surface-to-surface contact area increasing stability.
Cautions
University Loft instructs the users to never allow a child less than six years old on the upper bunk. Keep in mind that the mattress should fall at least 5" below the upper edge of the guardrail. There mattress length should be 74"-75" and the width should be 37 ½" – 38 ½". For extra-long length, the mattress should be 79"-80" and width 37 ½" – 38 ½". The foundation of the mattress thickness combined should not be more than 8".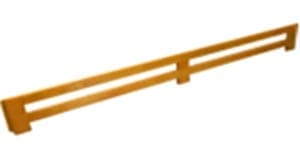 Guardrails
Use guardrails on both sides of the top bunk, and never attach or hang items on any part of the bunk bed such as (but not only) belts, ropes, or grocery bags.
University Loft's owner and founder, James N. Jannetides shares the importance of why Uloft builds furniture that goes above and beyond the standard safety measures for our partners. "Your university safety and your user safety are our priorities. For years we have met the standard when others in the industry have refused to. It's disappointing to see some cut a few corners in an effort to save expense at the cost of someone's safety."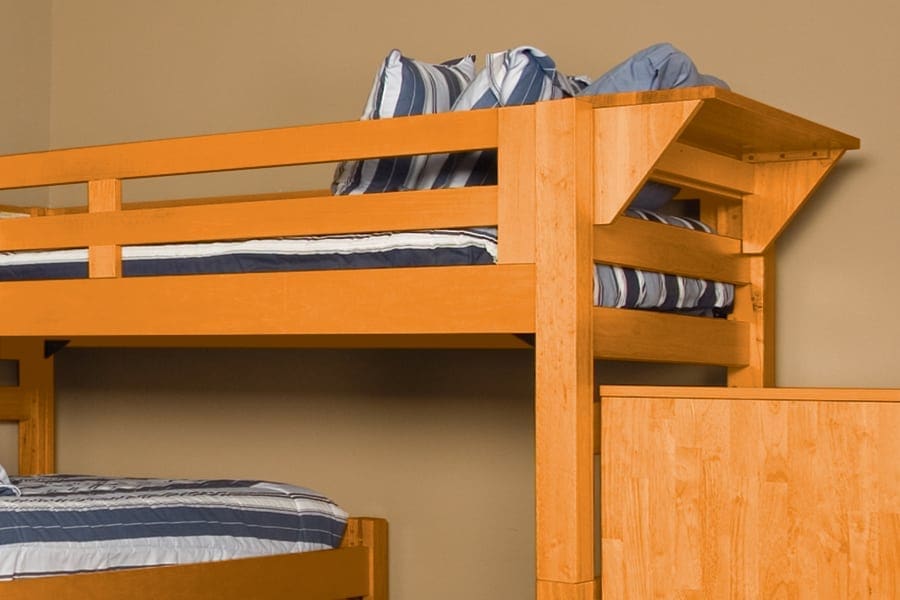 Exceeding safety standards is worth keeping students safe. At University Loft, that is our priority.
Have a look through our catalogs to see the variety of furniture products including GSA Defense furniture, new developments and apartment complexes, in addition to municipalities and boarding schools. Contact us here or give us a call at 800-423-LOFT (5638) if you would like to speak to a Uloft representative.  If you need something quickly, ask about our Quick Ship Program. We might have something stocked and ready to ship at short notice. We would love your business.
"I wanted to extend a message of appreciation while either welcoming you to University Loft Company for the first time or welcoming you back. Since 1986 University Loft Company has been committed to serving our partners with superior products and services. Since the company's start in a residence hall at Southern Illinois University by the founder, James Jannetides, to where we are in 2020 with the state-or-the-art HQ /  Factory in Morristown, TN with global partners and offices, the vision and practice is still in place, always learning, always innovating, always improving." –Jeff Carlson, president—University Loft
Until next time ~ Ginger Bock