What is The Open Loft anyway? How is it different from bunk beds, twin beds, or the junior loft? I'm so glad you asked. University Loft Company has created an easy and efficient way to save space and get the most out of the room where you live. Whether in barracks or dorms, boarding schools or bedrooms; let's look together at The Open Loft.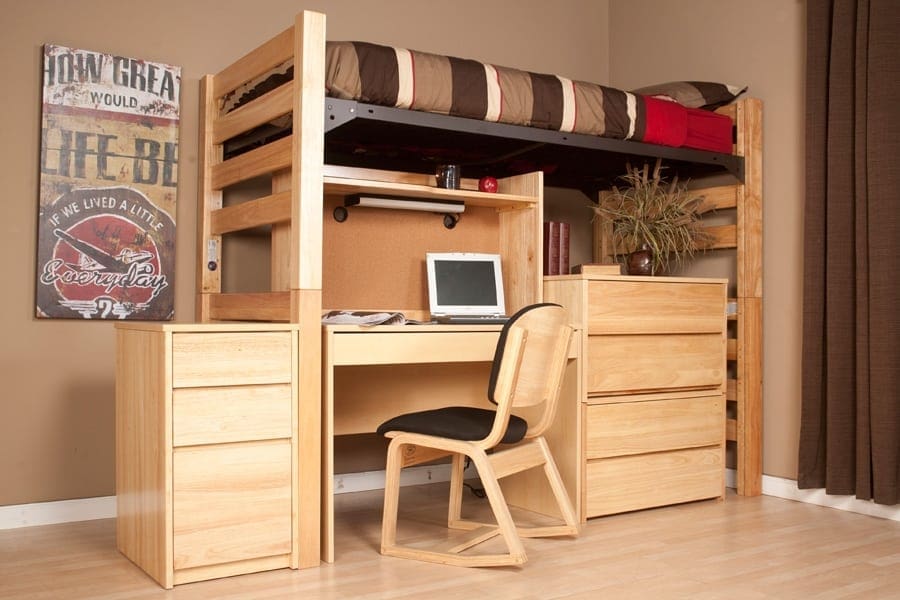 When space is of the essence, The Open Loft is the answer to optimize more room for you. The Open Loft raises off the floor into the upper position where you can place other items beneath it. For a college student, putting a desk and task chair under the loft is a great way to save room and still have the items you need to help with studies and storage.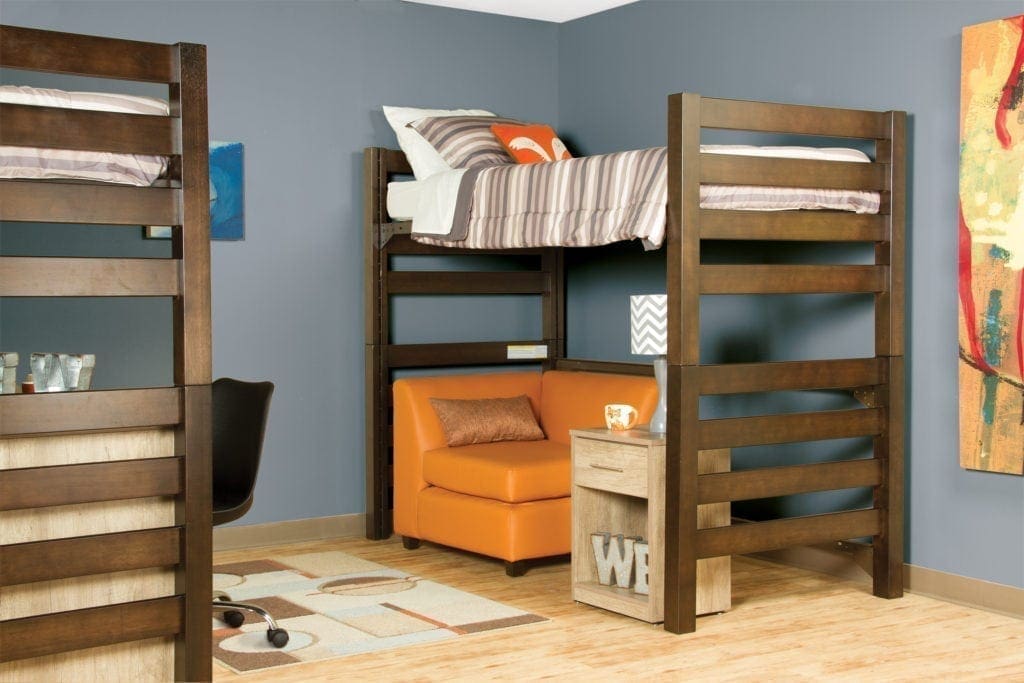 There are other items that work well under the loft bed such as a lounge chair and end table or drawer chests work wonders.
Whether you select from our solid wood, our metal and laminate, or our metal series, setting up The Open Loft is easy. University Loft's modular design uses a Tool-Less System™ and you can change it up when you are ready for something new with ease – and no tools.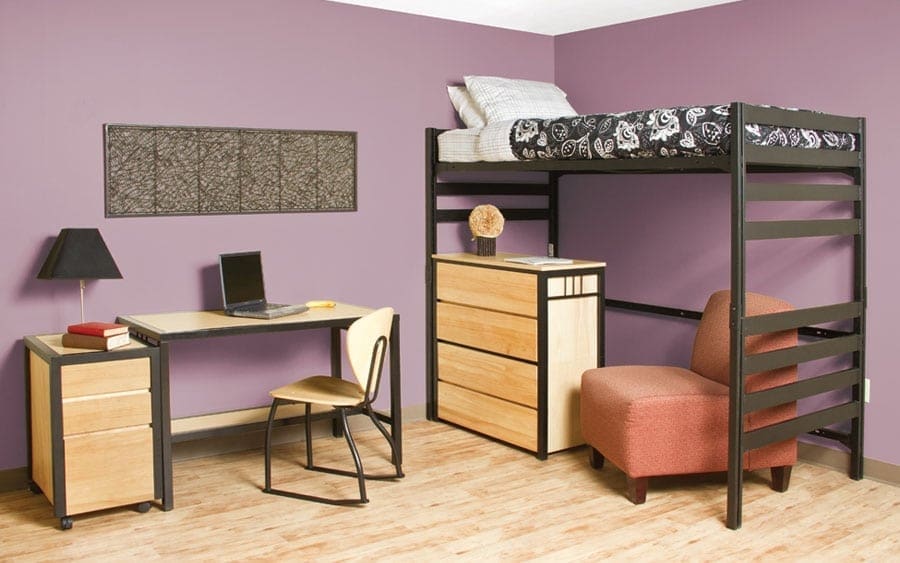 Have a look at how easy The Open Loft sets up.
Take a look around our website to see the variety of furniture products The Makers of Cool offer. If you have any questions, give us a call at 800-423-LOFT (5638) or contact us here. You may have need of something quickly, if so, ask about our Quick Ship Program. We would love to do business with you.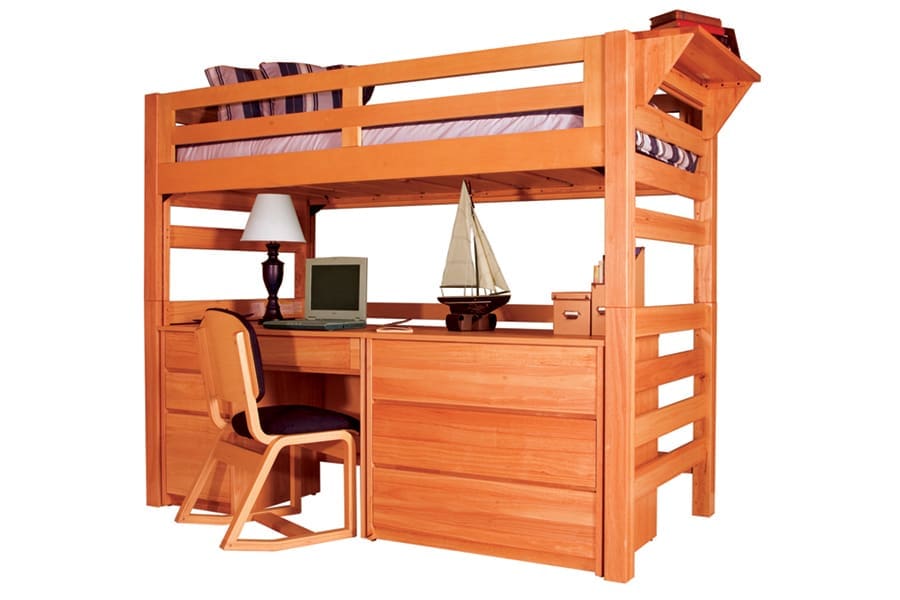 "I wanted to extend a message of appreciation while either welcoming you to University Loft Company for the first time or welcoming you back. Since 1986 University Loft Company has been committed to serving our partners with superior products and services. Since the company's start in a residence hall at Southern Illinois University by the founder, James Jannetides, to where we are in 2020 with the state-or-the-art HQ /  Factory in Morristown, TN with global partners and offices, the vision and practice is still in place, always learning, always innovating, always improving." –Jeff Carlson, president—University Loft
Until next time ~ Ginger Bock