I enjoy going to the University Loft Company facility in Greenfield, Indiana. I'm inspired by the vision of endless possibilities all around me as I walk through the building. The new furniture models are always exciting. Most of all, it's great to see the hardworking men and women who make University Loft the caring and successful contract furniture provider that it is. When I am at University Loft, I take advantage of investigating the new furniture products. It's so much fun.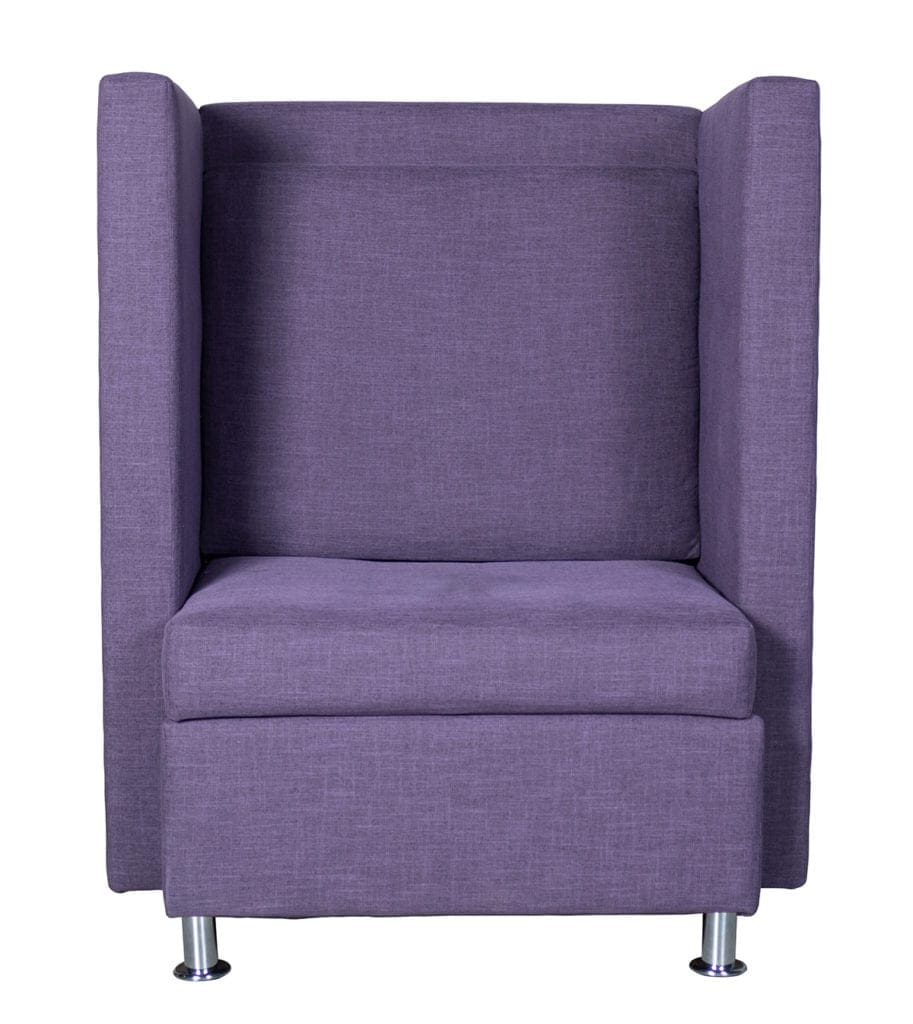 While there the other day, I had the pleasure of sitting in The Eclipse. I sunk into the deep purple chair and quickly found myself surrounded by the very attributes that The Eclipse was intended for; privacy and serenity. Now, I was sitting inside University Loft, but when The Eclipse is in your lounge, common area, or library, you will experience the privacy it offers which allows you to complete a task uninterrupted by your surroundings. If you need to charge your device, The Eclipse Series comes with a USB port and two slots for charging. With its high back and sides, you can sit in it curled in the corner or with your fit flat on the ground. To give it even more comfort, add the Lunar Series, this half-moon ottoman fits right in with the chair. It's like carrots and peas or salt that adds flavor.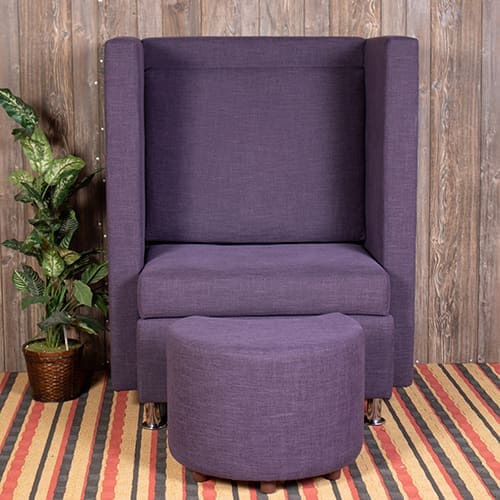 The Eclipse Series provides uninterrupted privacy, and The Lunar Series offers added comfort while you get your business, study, or fun time accomplished.
Fun Fact
The only time a lunar eclipse happens is when there is a full moon. We don't get a lunar eclipse ever month, though, because the moon's orbit is tilted 5 degrees more than the Earth's orbit. And that is your fun fact for today!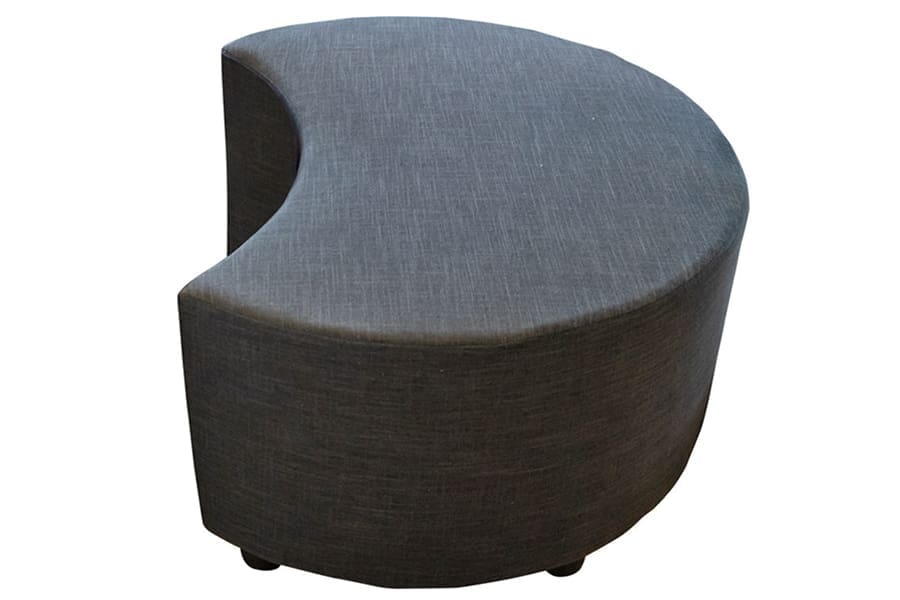 For more practical, high quality furniture products, browse our website. Contact us for more information here or give us a call at 800-423-LOFT (5638). If you need something quickly, ask your Uloft representative about our Quick Ship Program. We just might have what you need stocked and ready to ship. We would love your business.
Founder and owner of University Loft Company, James N. Jannetides brings the team of innovators together to continue to create state-of-the-art furniture for universities and colleges, off-campus housing, apartments and new developments, boarding schools, municipalities, and military housing. His continual enthusiasm and determination are some of the driving factors in the company to offer you better furniture for your today and your and tomorrow. As he says, "We are always learning, always innovating, and always improving…We are University Loft Company."
Until next time ~ Ginger Bock