Years ago, a doppelgänger was considered a ghostly or paranormal apparition and a harbinger of bad luck, or an evil twin.  In present time, it refers to someone who is unrelated to you but physically resembles you. Since the conception of University Loft Company back in 1986, our competitors have tried to copy us but come up short. They are like our doppelgänger but the similarity ends there.  Doppelgänger or not, the real deal is Uloft. We have our own unique look, strength, and longevity.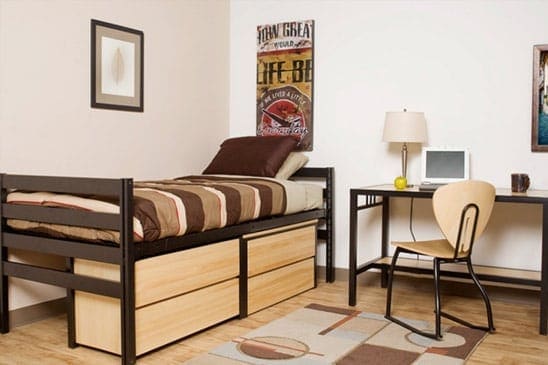 Beds
Whether you select from the metal, the solid wood, or the laminate series, our beds are built to last with safety standards that far exceed the U.S. Consumer Product Safety Commission Standards. From guard rails, spreaders, stability, and construction. Uloft beds are built with the users and the universities safety in mind.
Task Chairs
With a cooling mesh back and breathable fabric you will be comfortable all day long while working and studying. This desk chair has a center-tilt and tilt-tension control, so you can adjust the chair for optimum comfort. You can tailor-make this task chair perfect for you.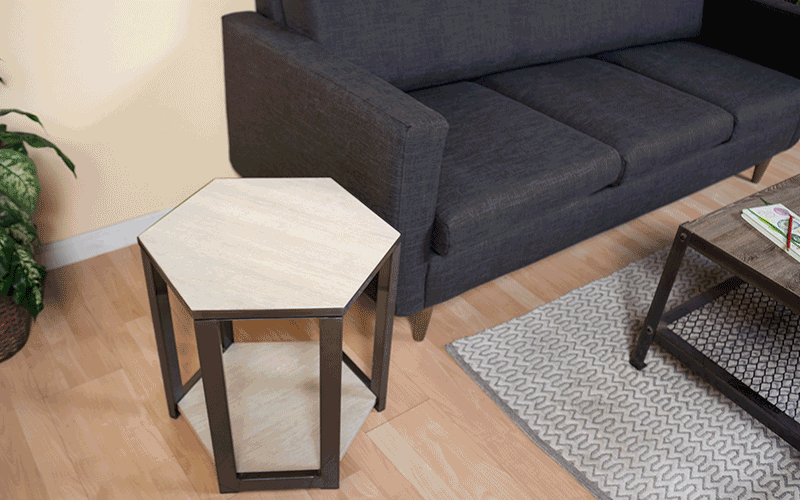 Hex Table
This versatile table can be used in several different scenarios. It's an accent table in a common area, living room, lounge, or waiting room. It also makes a nice end table placed next to a sofa or chair. Put several tables together to enjoy as a coffee table. You can even use the Hex Table as a stool. How cool.
The Orbital
When you need to get away from the hubbub of the day, climb into one of these chairs and sink into the soft cushions for a time of refreshing. If you get one with speakers, you can turn on some soft jazz (or whatever) and kickback. The Makers of Cool created this space-age chair to encourage break and rest times throughout the day.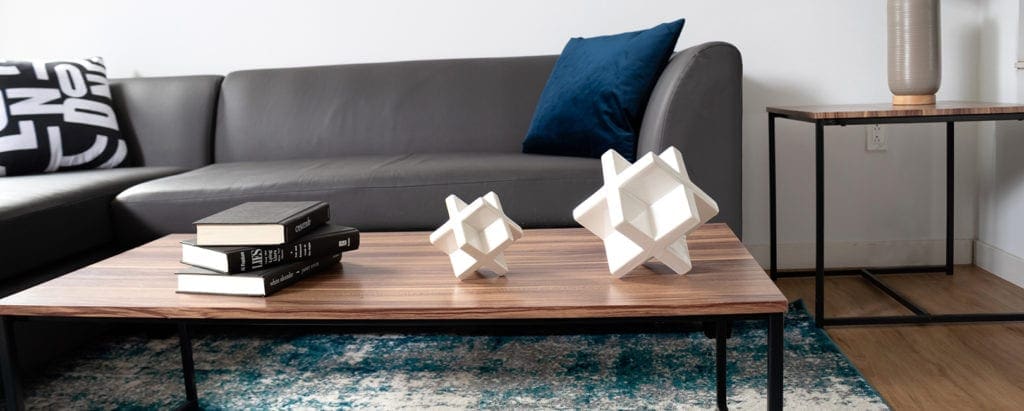 Soft Seating – to name a few
Soft seating from University Loft is vast. These are a few that we offer. The Interlude II Sectional with leather-like vinyl has an urban slant.  The Southview offers a contemporary look that features skillfully cut CARB compliant frames that will last for years. The Mid-Century design of the Arnes Series has 4-inch wooden legs adding a vintage look to your area. This interchangeable ottoman can go with many of our series or sectionals. The Lunar Series' half-moon design can be used as a single piece or placed together with several other to make a large, backless seat.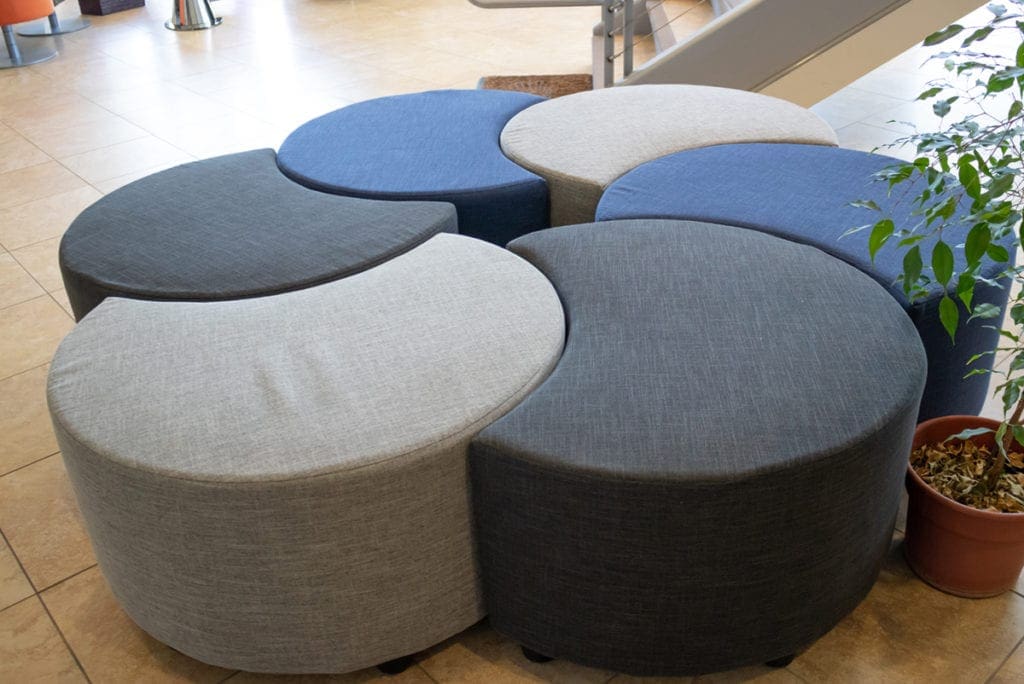 Would you like to see more? Check out the website. If you have any questions, you can contact us here or give us a call at 800-423-LOFT (5638). Sometimes you need something quickly, if you do, ask about our Quick Ship Program. We would love to do business with you.
 University Loft is about the people who trust us to furnish their living space. Founder and owner, James N. Jannetides' continual drive and determination is the force behind University Loft Company. His example as an extreme visionary has been a wellspring of encouragement and inspiration to many.
Until next time ~ Ginger Bock