Swimming against the current isn't always popular, and it's hard to do. You might even have a lifeguard yell at you to get out of the water and behave like the rest of the people around you. Swimming against the current, rather doing something that is expressly you, may be exactly what you need to do provided it is a benefit to you and society. Just saying.   The Makers of Cool know what that feels like which is why we go out of our way to make sure our products are designed to let the real you shine through with LOFT furniture.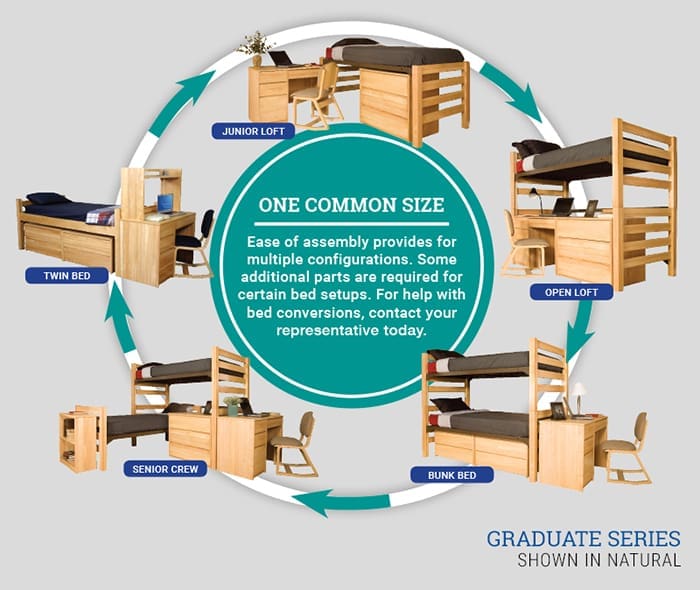 You Need Room
Now, I'm not talking about mansion size room (who wants to have to clean that?). I'm talking about making sure you get the most floor space you can. Our magnificent modular furniture allows you to reconfigure it, go vertical, or angle it to give yourself the room you need. You know what you like, so select the arrangement that best suits you. If you get tired of it and want to change it up, University Loft has made it easy with our Tool-Less System™.
Fluffy or Flat
If you like fluffy soft cushiony comforters, cover your bed with something super fluffy that you can sink in when you get on your bed. Then add some pillows and you will be in fluff heaven.
If your preference is a smoother spread for your bed, then select a nice flat cover with a clean, sharp angles. You will love what you did.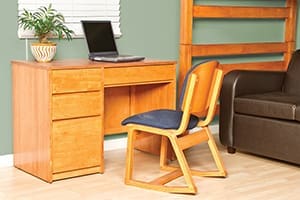 Your Creative Place
If you tend to be a creative person, your inspiration may come upon you in the most unusual places. Executing the final draft of your creation may be best done at a Uloft desk. Using a writing desk with a pencil drawer or a pedestal desk with several drawers to hold your paperwork is entirely up to your style. Let us help you bring it to pass.
Add Some Flair
The Orbital is the perfect relaxation chair to include in your room. It comes with or without speakers. It's deep egg-shape allows you to climb into it and achieve some peace.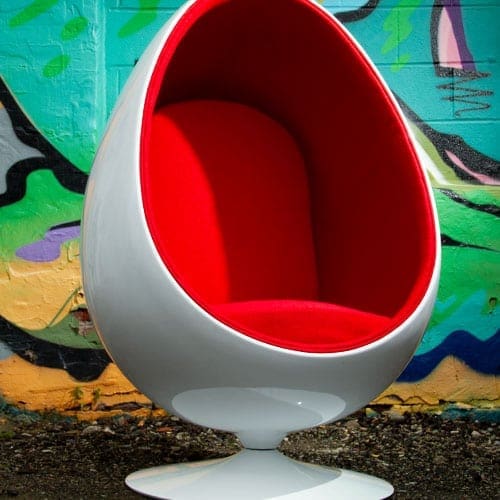 Fun Fact
Back in the day, people ironed their sheets, and some still do. If you want unwrinkled sheets, take them out of the dryer while they are warm and just a bit damp, then put them on your bed. They will be as crisp as if they had been ironed.
There are so many other Uloft products that let the real you shine through. Check them out in our catalogs. If you have any questions or would like to talk to a University Loft representative, contact us here or give us a call at 800-423-LOFT (5638).  Do you need something quickly? Ask you rep about our Quick Ship Program. We would love to do business with you.
"Since the company's start in a residence hall at Southern Illinois University by the founder, James Jannetides, to where we are now with state-of-the-art HQ/Factory in Greenfield, Indiana and our world class upholstery facility in Morristown, Tennessee with global partners and offices, the vision and practice is still in place, always learning, always innovating, always improving." ~ Jeff Carlson President – University Loft Company
Until next time ~ Ginger Bock