Sometimes we just can't help it. We must sit a lot. Whether it is behind a desk at work or behind a desk for study, this is what we do to get our task accomplished. We don't want to be uncomfortable, and we don't want to have poor posture that is going to hurt our backs presently or later in life. Have you ever sat in a chair where you feel like your legs are flattening on the seat? How about a chair with no cushion? Have you sat in one of those chairs where you are constantly shifting positions to find the right spot for comfort and then that only lasts for a short time? Sitting in the right task chair is important. Never fear, University Loft understands the benefits of sitting in an ergonomically structured chair that is why we created one with your comfort in mind. You will be sitting comfy in a task chair from The Makers of Cool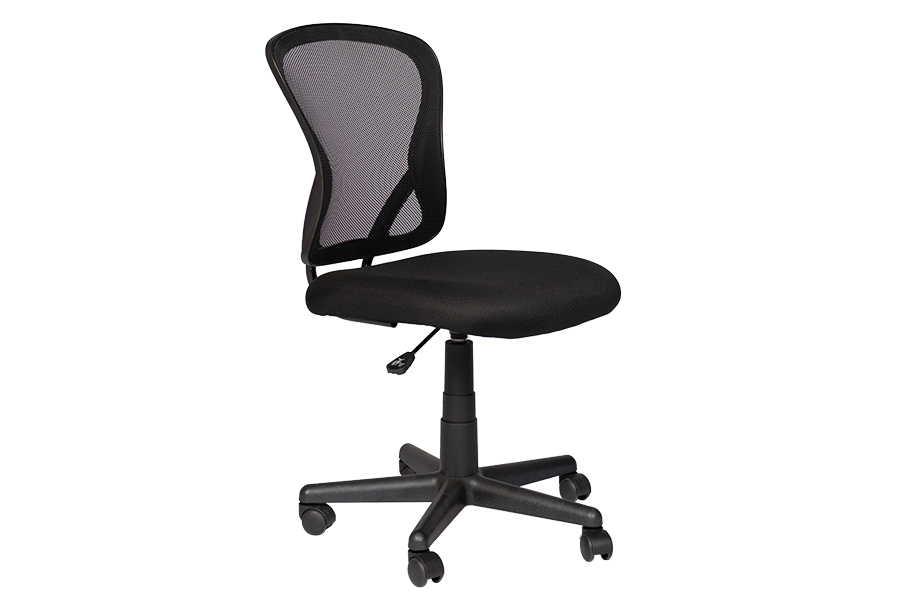 Our Task Chair
With this chair you get more value for your dollars.
The mesh backing on this chair breathes so that you are comfortable for long stretches of time behind your desk. On a hot day, the cooling mesh back adds extra relief.
Every now and then, leaning back for a good stretch is just what you need. Our center-tilt tension control allows you to adjust the chair. You can sit back and recline while you get the job done.
This task chair is armless, and the sizes vary. You can talk to your Uloft representative for details. Now that you know University Loft has an amazingly comfortable, well-built, inexpensive task chair with great value, you must treat yourself to one.
You can see more of our fabulous furniture in our catalogs. If you have a question you can contact us here or give us a call at 800-423-LOFT (5638). Let us know if you need something fast, we have a Quick Ship Program that might work for you.  
University Loft Company is a leader in the furniture industry and creates innovative furniture products for college campuses, apartment complexes, new developments, boarding schools, municipalities, off-campus housing, and defense quarters. Founder and owner, James N. Jannetides has a continual drive and determination, which is the force behind University Loft Company.  His example as an extreme visionary has been a wellspring of encouragement and inspiration to many.
Until next time ~ Ginger Bock