Oh the awesomeness of the University Loft Company vision. It expands and grows all the time, while keeping the heart of the business always beating. You know that we provide contract furniture for universities, defense housing, apartment complexes and off-campus house. We also improve campus life by producing American made modular student residence furniture. We give gifts to many charities throughout the nation. And we find great satisfaction in being good stewards of our natural world.
It starts with the timber we use to build our quality furniture. It is made from Hevea Brasiliensis; a hardwood that has many uses during its lifecycle. This powerful wood and the way it is crafted is the reason that our furniture is prevailing. These trees grow in a third of the time that an oak tree grows and harvests. The same amount of land provides wood for college furniture three times as often as that used in one oak tree. It's also been proven stronger than the Northern Red Oak.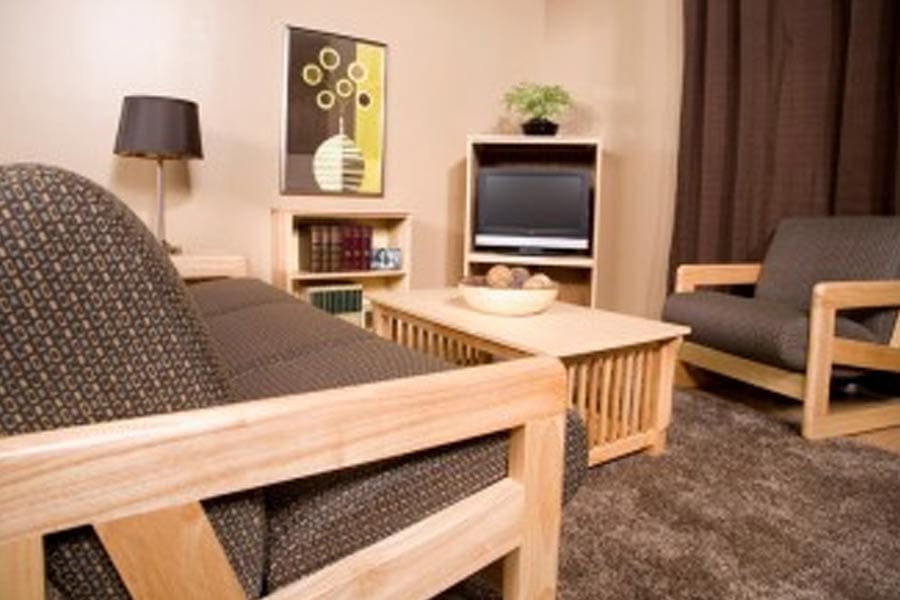 In addition to using Environmentally Farmed Timber, we plant saplings on the University Loft grounds in Greenfield, Indiana on or around Arbor Day. Then we stand back and watch them grow. Students from Cathedral High School will come to plant, get a tour of the facility and have a little lunch before breaking the ground and sowing trees. We always look forward to the tree planting event on the ULC grounds.
Have you gotten to spend a little time viewing the fine furniture that University Loft produces? You can do so by taking a look at our catalogs or browsing the website. You have a great variety of styles from which to choose. If you have any questions, you can contact us here or give us a call at 800.423.LOFT (5638). We would love to have your business. A University Loft representative will be available to help you. If you need something quickly, that's not a problem for us, we can ship orders on short notice.
"While our competitors draw copies of our furniture and call it their own, we bring you the real deal." Says founder and CEO, James N. Jannetides. University Loft Company blazes new and exciting trails with innovative products for military housing, universities, apartment complexes and off-campus housing as a leader in the contract furniture industry.
Until next time ~ Ginger Bock