Is your student residence feels squashy because of bulky university furniture? If you've run out of space due to desks and chairs filling the once open space. You need more space, but how are you going to get it? Go vertical the ULC way with loft beds and bunk beds.
The Open Loft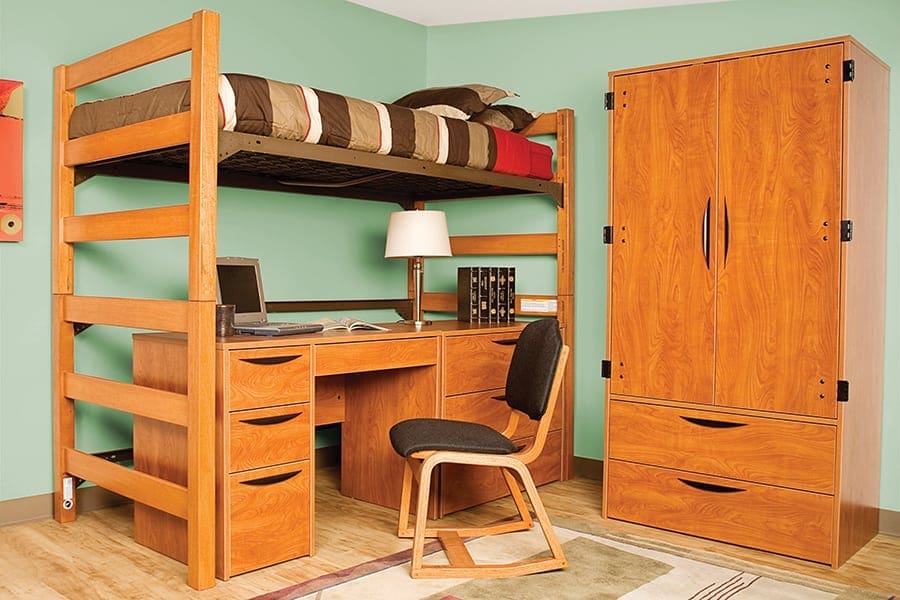 Take your student room to new heights by lofting your twin bed. University Loft bed ends and slats are adjustable. With our Tool-less System™ you can raise your bed from standard height to loft height. The open loft concept lifts the bed high enough to fit a desk and drawer chests or other such college student furniture beneath it. This allows more floor space in the student room and could quite possibly give you more room for other needed furniture items such as a wardrobe, chair, or loveseat.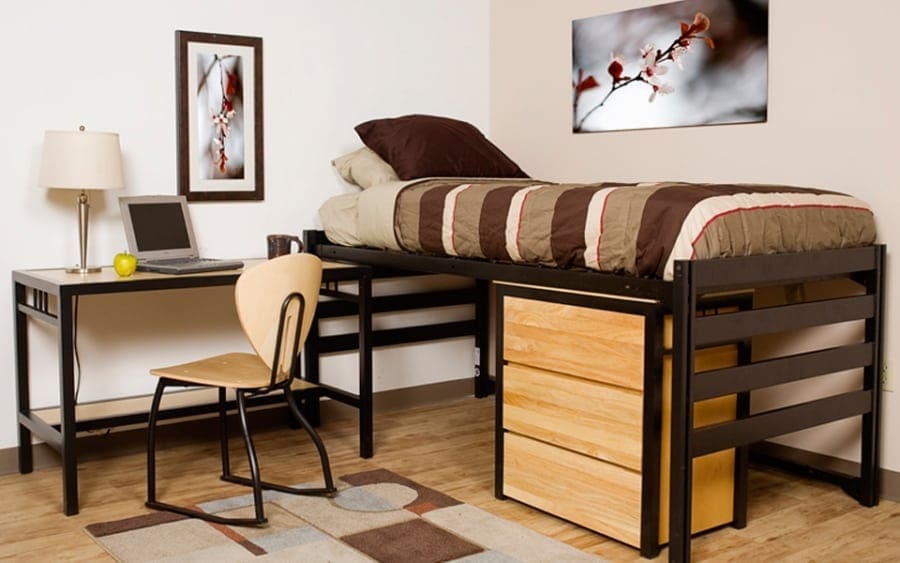 The Junior Loft
If you don't like heights or you have a bit more room, the junior loft is another great way to modulate your twin size bed. Lifting it off of the floor, you will have room to put your drawer chests under the bed. Then make arrangements for night stands, desks, wardrobes, and other items perfect for the student residence.
When You Have a Roomie
Save on space by bunking the beds. With University Loft Company, you can reconfigure the beds in a number of ways that will allow you to get the most out of the space that you have. For example, you can loft one and junior loft the other placing necessary pieces beneath the beds. Perhaps a writing desk will fit in the room better than a pedestal desk. Add a carrel shelf storage.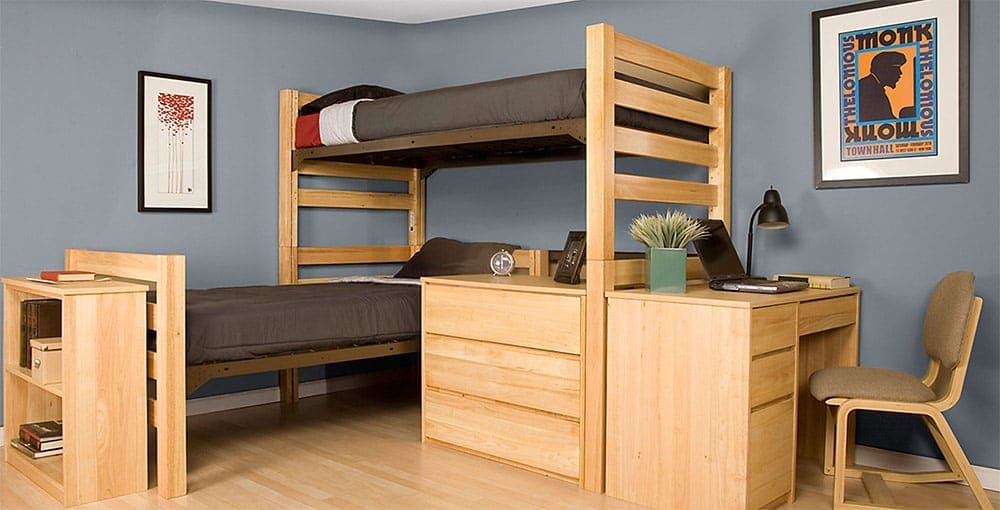 Get creative with your modulations. The number of reconfigurations goes on and on.
Would you like to see more of University Loft college furniture? You can do so by checking out our catalogs. If you see something you would like to know more about, you can contact us or give us a call at 800.423.LOFT (5638). A University Loft representative will be ready to help you. If you need something quickly, we can ship orders in short notice.
Founder and CEO of University Loft Company, James N. Jannetides brings the team of innovators together to continue to create state-of-the-art university furniture, off-campus housing, apartment furnishings and military housing. His continual enthusiasm and determination is the force that drives the company to better furniture for your today and your and tomorrow. As he says, "We are always learning, always innovating, and always improving…We are University Loft Company."
Until next time ~ Ginger Bock