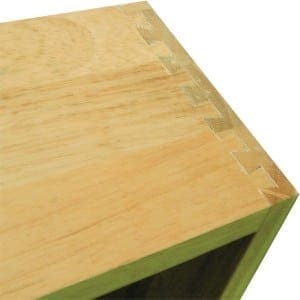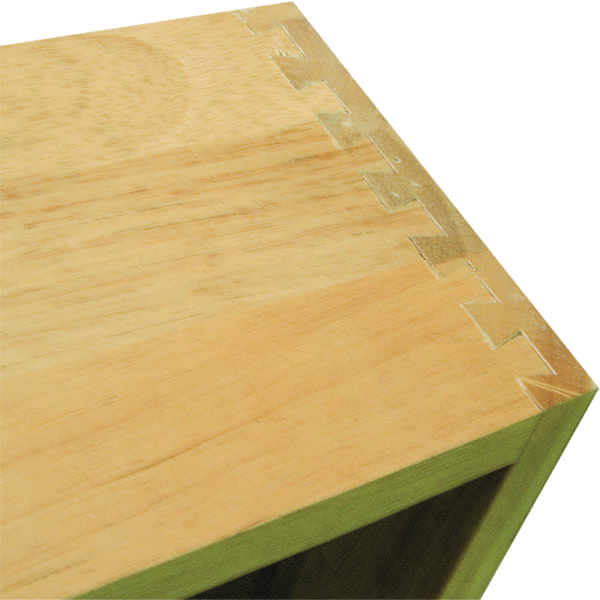 At University Loft Company, we are obsessed with student furniture quality and safety. In fact, ever since James Jannetides built his first loft bed in 1984 and University Loft Company was born in 1986, we've found ways to go above and beyond residence life and furniture manufacturing industry standards. For instance:
Our safety and quality obsession begins with our use of super-strong solid wood. Our solid wood student dorm room bunk beds, for instance can withstand 4 tons of pressure!
To make sure our desk and dresser drawers stand up to the wear and tear of daily student life, we use English Dovetail joints and corner blocks. Even our full extension drawer glides are rated to handle loads of up to 100 lbs.
We go above and beyond the construction standards of other college furniture manufacturers, too, by using 3-inch by 3-inch bed posts that provide superior compression strength and stability. And the four slats included on our bunk beds help provide greater strength while also preventing entrapment.
All of University Loft's college furniture has tested negative for lead paint. And all of our fabrics – including our washable and replaceable Velcro-attached fabrics – are fire retardant.
Finally, in our manufacturing plants, our quality and safety obsession drives our quality assurance team to inspect each piece of student furniture multiple times before it leaves our facility or finds its way into a residence hall.
When it comes to student dorm room furnishings, quality and safety matter. Our customers demand it and, at University Loft Company, we won't settle for being less than the best.
Want to learn more? Contact us today at 800-423-LOFT (5638)!
Bob
The ULoft Blog Team
About University Loft Company and our solid wood modular residence life furniture:
Since 1984, when James Jannetides built a loft configuration for his own dorm room at Southern Illinois University, hundreds of thousands of college students have enjoyed better campus living thanks to University Loft furniture. Today, University Loft serves more than 1,200 colleges, universities and related student housing partners. As Jannetides' says: "We are always learning, always innovating, and always improving … our environment, our products, and our service. We are University Loft Company."