Providing the best for our military, University Loft offers furniture for GSA Defense Quarters that pass government approval.
Spicy Variety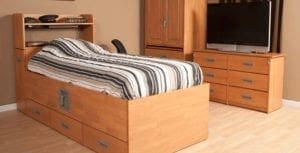 If your taste is solid wood, ULC has a series created especially for military housing.
You might prefer the look and strength of laminate and engineered wood. This is stain resistant and resilient. Just what the defense quarters might need.
Metal and wood blends offer a stylish look with the same hardy strength University Loft is known for in all the various series.
Special Storage While You Sleep
When storage space runs short, the Lift bed is an all-in-one unit with drawers and a bed. The drawers are located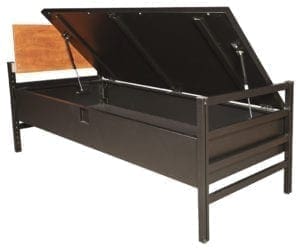 beneath the bed where you can safely store your belongings. The mattress utilizes the latest European slat cross members that stretch when weight is applied to the surface. The full angle iron frame features a secure lid which has a heavy duty 4-way military grade locking handle and pad lock eyelet.
The Lift Bed also has a headboard with a bookcase. It lights up and has electrical outlets, so you can plug in and charge your devises while you sleep. There's also a pullout storage on the headboard. The Makers of Cool made it convenient.
Be Your Own Secretary
Everyone needs to take notes or sit down at a desk sometimes to do a little business. This secretary unit comes with a pull-out writing desk. It also has adjustable shelves to fit your items as you need. You can order the military handles if you would like them added.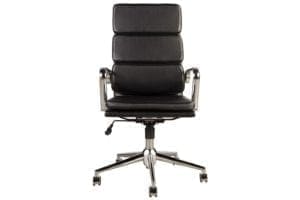 Don't Forget the Chair
Roll around one of ULCs office chairs or the famous Two-Position Chair and you will have a nice seat next to your bed or ready for the pull-out desk.
Storage and Protection
Sometimes you have more belongings than you think you do. That's when you must add the drawer chests with full-extension drawer glides and recessed locks. Storage and protection provided for in the same chest.
To see more of our seriously awesome GSA Defense Quarters furniture, go to our catalogs. There you will find a variety of different styles and pieces. If you have any questions or would like to know more about ordering, contact us or give us a call at 800-423-LOFT (5638). A skilled Uloft representative will help you. If you need something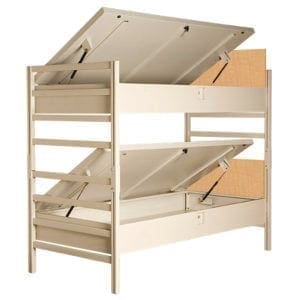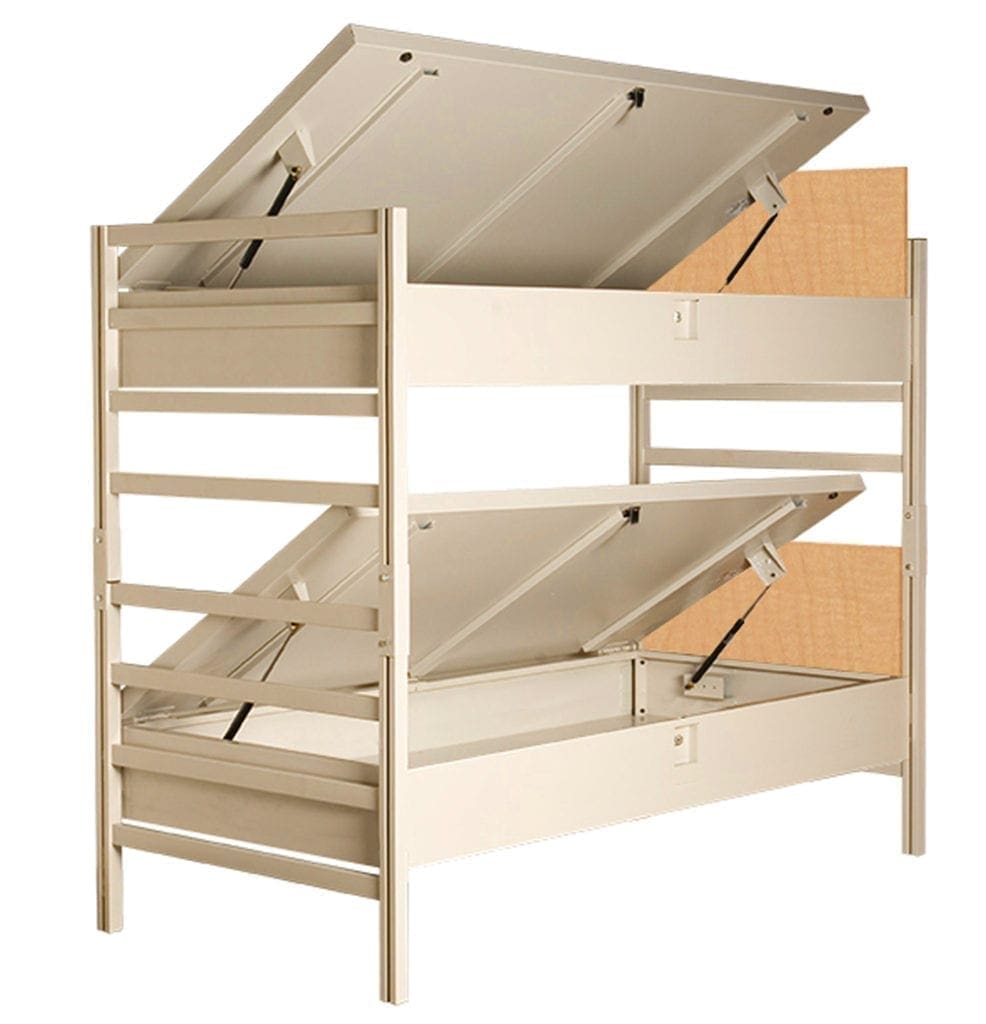 quickly, just let us know. We have a Quick Ship Program that just might fit the bill.
Founder and CEO, James N. Jannetides says, "We are a company with ethics. Integrity is more than a word. We manufacture furniture the right way." As a leader in the furniture industry, University Loft is honored to live by a high standard of ethics that continue to bring innovative ideas for university furniture, off-campus housing, apartment complexes and new developments, and GSA defense quarters to our customers regularly.
Until next time ~ Ginger Bock
University Loft Company is growing and we're hiring. We are looking for good workers to become part of an excellent team. If you are interested or know anybody who would like to enjoy the experience and relationship of being a part of this growing contract furniture company, contact us here or call 800.423-LOFT (5638).