Getting a good night's sleep is important for all of us. When we push the envelope too far and compromise our sleep time we suffer with the symptoms of sleep derivation such as crankiness, loss of concentration, discomfort, lack of creativity, and weight gain (yeah, that's why), to name a few. Sleep, and quite frankly, quality sleep is important for our brains to function properly, for our bodies to repair, and for our overall health. At University Loft Company, we understand the importance of getting proper rest for success on every level while.  Our mattresses are built to create an atmosphere of amazing rest. The springs are wrapped to ensure its strength and life. Good sleep, good mattress, good life!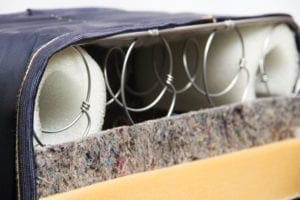 There are also things you can to do or not do to help get those hours of sleep needed.
Exercise
Regular exercise will boost sleep duration and quality. Joining a gym is a way of making new friends while getting in a workout. That's three pluses. Exercise is also a good stress-reliever. Four pluses!
Caffeine Intake
Caffeine affects people differently. Some can drink it all day long and still sleep through the night. Others must stop by a certain time in the day. While some have it late, fall right to sleep, but wake up before they have gotten enough sleep, thanks to that late afternoon cup of joe.
Turn Off Devices
Beeping and buzzing with notification all night long can distract your sleep. It's been said that the blue light from our devices interrupts our rest too. On a side note, while we are awake, it's nice to turn off all the outside distractions and enjoy our surroundings.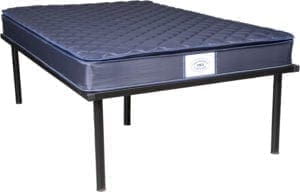 Those few tips and a ULC mattress should help lead you to better, deeper, consistent sleep. Good sleep, good mattress, good life.
To get the most miles out of your University Loft mattress, we have a Mattress Rotation Program that can fit into your schedule. You can contact one of our qualified Uloft representatives or give us a call at 800-423-LOFT (5638) for details.
Uloft college furniture will brighten any student residence. To see more of our furniture products, stop by our catalogs and have a look around. We want your business! If you need something quickly, we can ship orders at short notice! We're University Loft Company!
University Loft Company wants your furniture buying experience to be satisfying. We are committed to producing top-quality furniture that provides the best value to you. We are innovators manufacturing products to improve student residence furniture, off-campus and military housing, apartment and new development furnishing and multi-family unit housing. Founder and CEO, James N. Jannetides is the creative force behind University Loft Company. His vision for loft beds was only the beginning of the accomplishments done in contract furniture through this company. 
Until next time ~ Ginger Bock
University Loft is growing and we're looking for good workers to hire. If you are interested or know anybody who would like to enjoy the experience and relationship of being a part of this growing contract furniture company, contact us here or call 800.423-LOFT (5638).