The kitchen is one place where you can get exceptionally creative, especially if you are alone and want to experiment with a recipe you have never tried before. If it's a success, you can share. If not, well, no one needs to know, and you can keep trying until you get it right. Kitchen cabinetry by University Loft Company is built to serve you. With our 3-step plan, you will be cooking up something creative in kitchens by Uloft.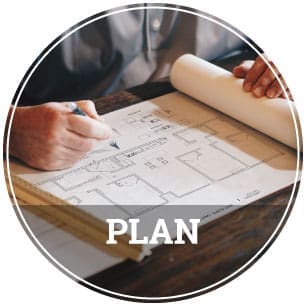 The 3-Step Plan—Plan · Visualize · Implement
This process guarantees high-quality professionalism. You will be a part of the planning, visualization, and implementation of your kitchen from beginning to end. Start planning now.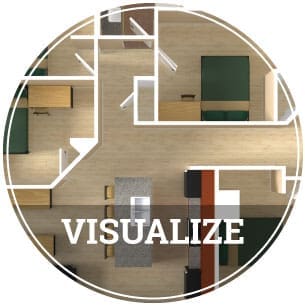 The Makers of Cool Offer Excellence in Cabinetry Features
Begin to visualize what you want in your kitchen knowing you will be receiving a standard of excellence. What makes University Loft cabinetry quality is our state-of-the-art engineering techniques. Full extension drawer glides compliment our sturdy drawer boxes that include English dovetail joints, stretchers on the drawer bottom to aid in support, and four corner blocks.
The Makers of Cool also offer durable casegoods. They are built from solid hardwood, so you can count on these kitchens to give you years of pleasure.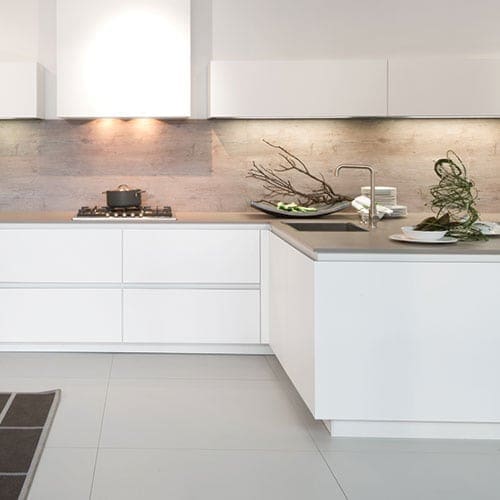 Be Creative in an Awesome Uloft Kitchen
Make your dream come true as you implement with ULC the kitchen you want. It can be a place of gathering, board game playing, scrapbooking, eating, and yes, cooking too! Let your creative juices flow and be creative in an awesome Uloft kitchen. Beautiful and new, durable and sturdy, classic, trendy, or however you want to make it, this is a kitchen where you can be you!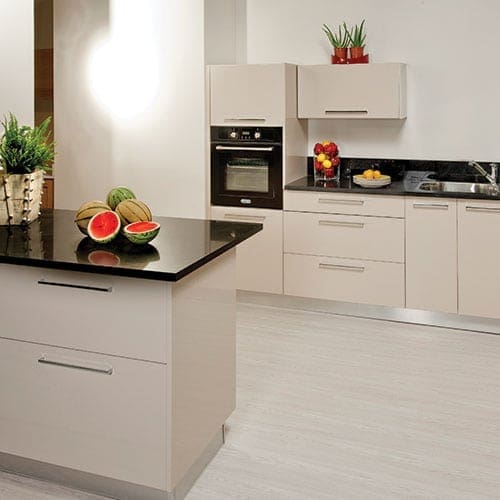 Let the Makers of Cool Accommodate Your Flavor
Whether you have a large space or a small space, whether you want contemporary or classic, a Uloft representative can help you select the perfect kitchen and color scheme for you.
Have a look through our catalogs to see the selection of kitchens by LOFT. If you have any questions, contact us here or give us a call at 800-423-LOFT (5638). If you need something in a hurry, ask about our Quick Ship Program. We would love your business.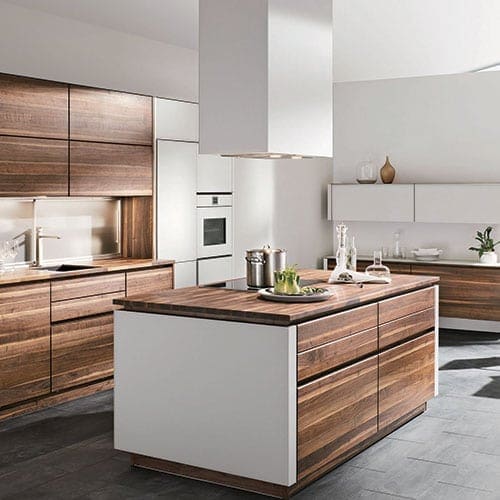 "I wanted to extend a message of appreciation while either welcoming you to University Loft Company for the first time or welcoming you back. Since 1986 University Loft Company has been committed to serving our partners with superior products and services. Since the company's start in a residence hall at Southern Illinois University by the founder, James Jannetides, to where we are in 2021 with the state-or-the-art HQ /  Factory in Morristown, TN with global partners and offices, the vision and practice is still in place, always learning, always innovating, always improving." –Jeff Carlson, president—University Loft
Until next time ~ Ginger Bock