Always designing new and better products to make improved living for campus life, apartment dwelling, and military camps, University Loft Company has a table that compliments most any room. Unique and sharp, this piece offers up the best in table management. It's convenient and practical, the Hex Table does the job others cannot. Here's why.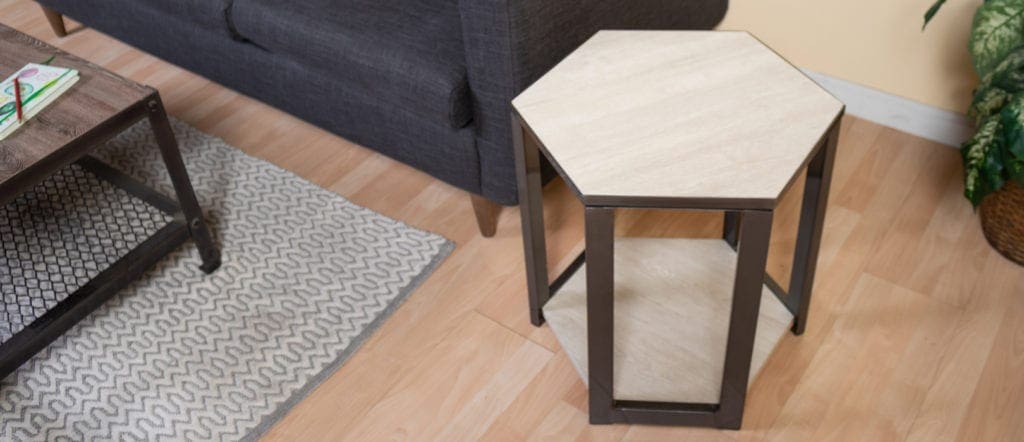 It's Convenient
With only five pieces, three legs, a top shelf, and a bottom shelf, you put it together with 12 screws. That's it. The charming inset top will safeguard the edging without surrendering its appeal. The Hex Tale can be picked up and moved from one place to another with ease.
It's Practical
It's not too big, so you don't run into the bulkiness of a larger table. Actually, its size is what makes it so practical in so many various atmospheres. Wherever you place it, the Hex table livens an area. It is the kind of table that finds a place in just about every room. It's an essential accent to common areas or lounges.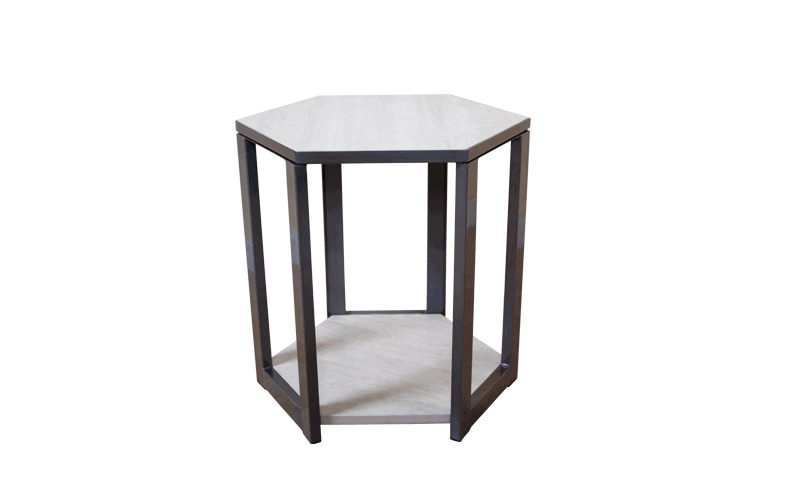 More that it Seems
But there is more to the Hex than meets the eye. There are several uses for this piece. The afore mentioned accent table is additionally great piece in hallways, however, you can place it in a corner, or put a couple together in a dining room as a serving table. Naturally, using it as an end table also makes sense. With shelves to hold magazines, books, and keepsakes, you will be happy setting this next to your favorite chair. Here is the remarkable part of this table, if you push several together, you now have a coffee table. Wherever you need a table, the Hex will fit the bill.
Yes, It's a Stool Too
I'm not kidding. You can pull the Hex up to a bar or one of our Uloft Kitchen Islands and have a seat. Just creatively speaking, let's say you need an extra seat. Maybe it's a dinner party you are hosting, and you are shy one chair. How do you solve that problem? Don't ask your local church if you can borrow a chair, you have the Hex Table that you are using as an accent table. You get this great idea because you read this article, and you pull the flower arrangement off it, and pull it up to the table. Your problem is solved.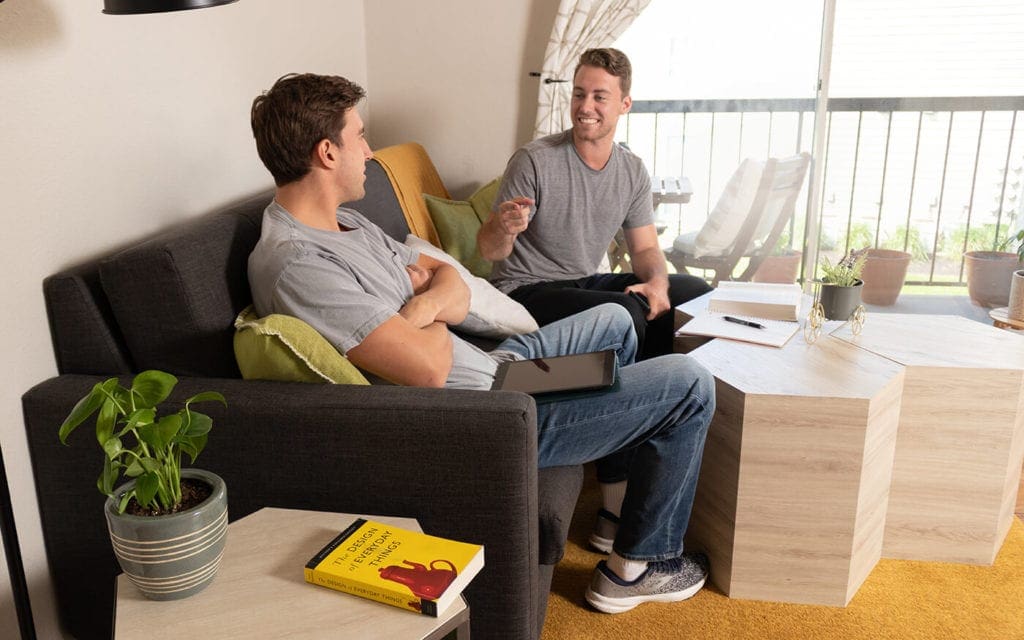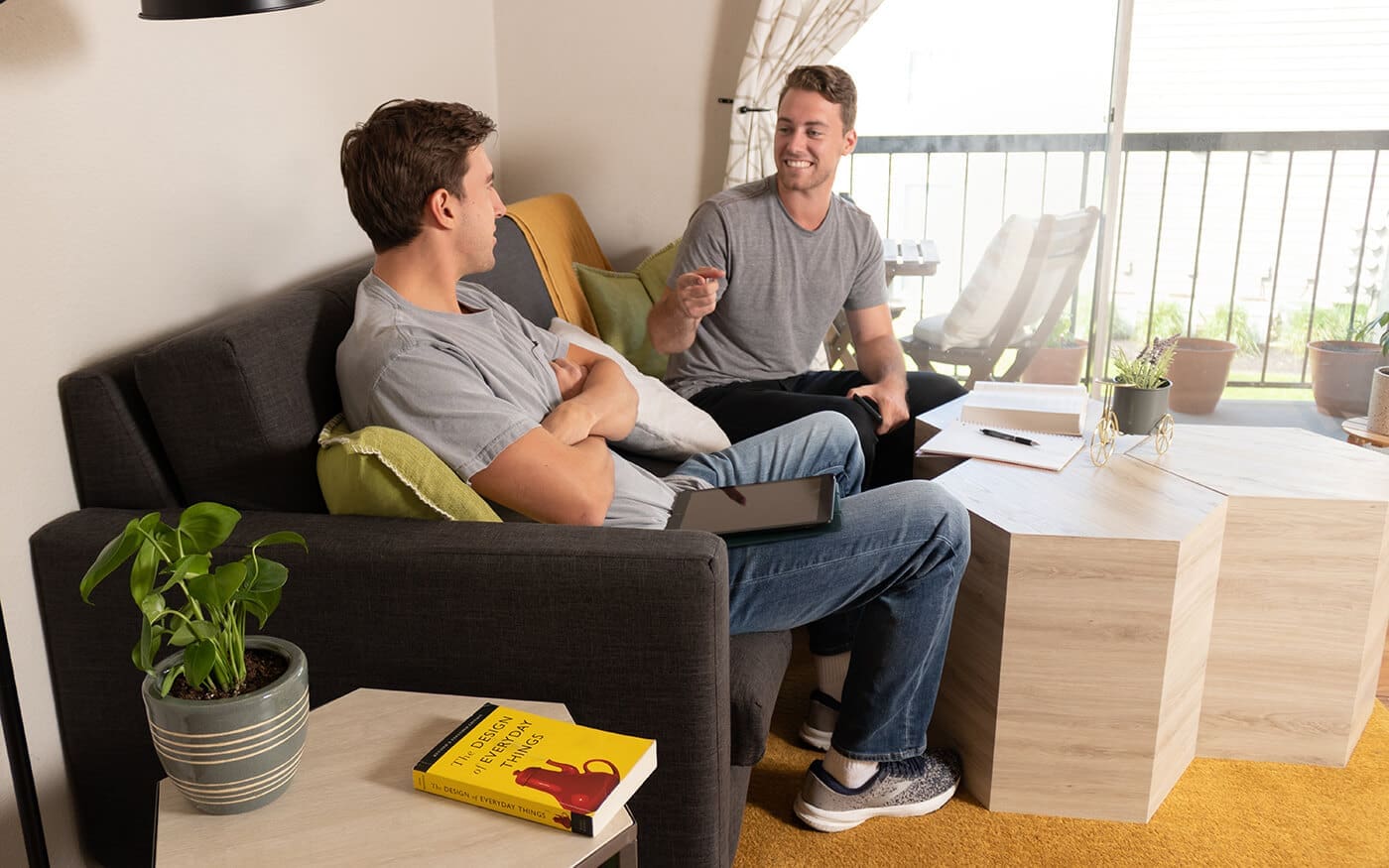 Talk to a University Loft Company representative today about how you can order the Hex Table for your facility.
If you think the Hex Table is amazing, you should see our other furniture. Go to our catalogs and look around. If you have any questions, you can contact us here, or give us a call at 800-423-LOFT (5638). One of our University Loft representatives would be happy to help you. If you need something in a hurry, ask your rep about our Quick Ship Program. We might have something stocked and ready to ship to you from our warehouse. We would love your business.
Fun Facts
Did you know that many years ago when tables were first invented, the Assyrians made their tables from metal, the Greeks crafted theirs from bronze, the Egyptians built tables from wood, but the Romans went extravagant and formed the table legs in the shapes of animals, sphinxes, or odd looking (if not incongruous) figures. They used woods with fancy grains for the tabletops.
University Loft Company is committed to producing top-quality furniture that provides you with the best value. We are innovators manufacturing products to improve student residence furniture, off-campus and military housing, apartment and new developments, boarding schools, and municipalities. Founder and owner, James N. Jannetides' vision for loft beds back in the 1980's was only the beginning of the accomplishments done in contract furniture through this company.
Until next time ~ Ginger Bock