Convenience and value are precious commodities in today's world. Think about it: What would life be like without microwave popcorn? So, to make campus residence more suitable, less stressful, and a touch easier, The Makers of Cool have created a wardrobe that is not only convenient but also a great value. It's the collapsible wardrobe.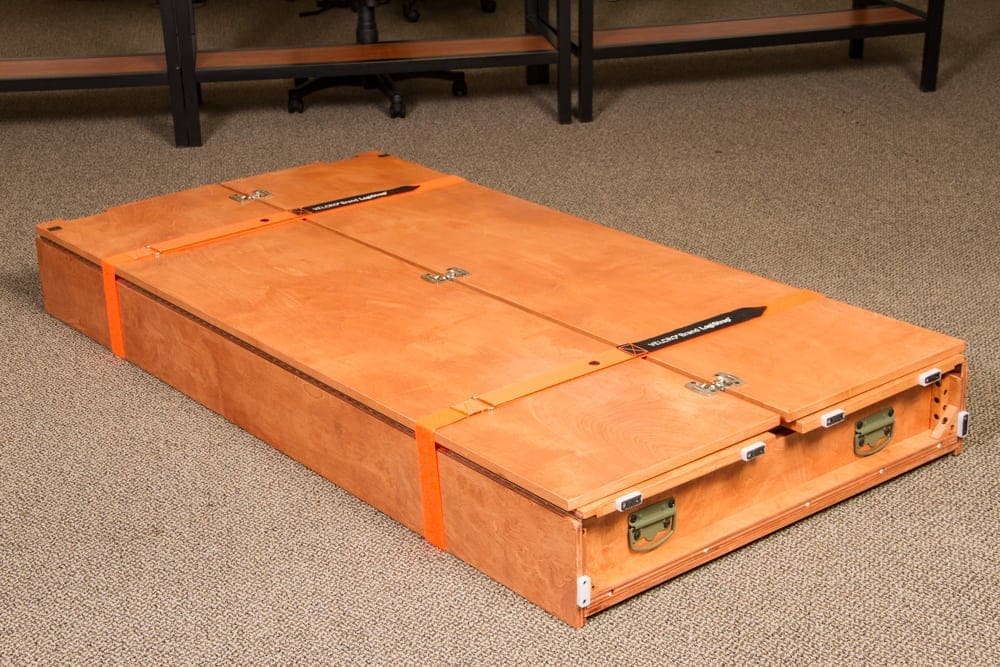 They Collapse
They arrive in their collapsible form and just need to be unfolded and placed where you want them to go. Then, in an instant you have a workable, durable, good-looking wardrobe. You can do this yourself or have a team of experienced installers do it for you. Talk to your ULC sales representative about what works best for you.
With much of the same features of the Uloft standard wardrobes, these are light-weight and easy to move around and can be taken from one room to another or simply packed up and driven to another place.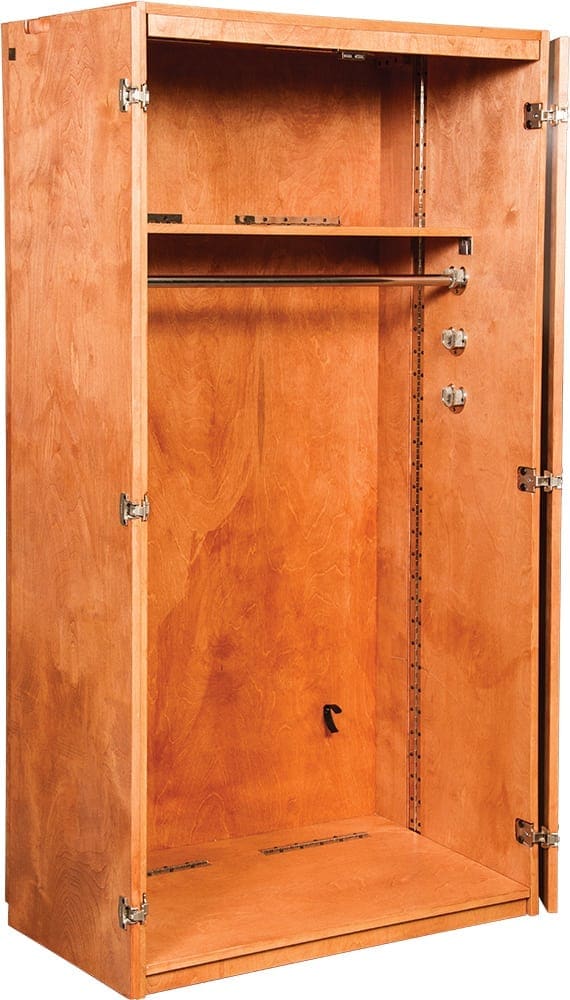 Power and Beauty
The solid wood wardrobes are made up from environmentally friendly timber from the Hevea Brasiliensis tree. This hardwood offers quality and strength; it has been tested and proven to be stronger than Northern Red Oak. With grain that resembles oak, it will add beauty to the room where you place it. The doors open to a full 270° angle where there are shelves and a metal rod for hanging clothes. If you want more shelves, the rod can be removed and replaced with extra shelves. For a finish select from natural, wild cherry, cafelle, or have University Loft match the finish to your preferred color.
Save
The collapsible wardrobes are lighter and easier to handles offering a better value to your install quote. With more wardrobes that can be loaded onto a truck, our partners save on shipping too.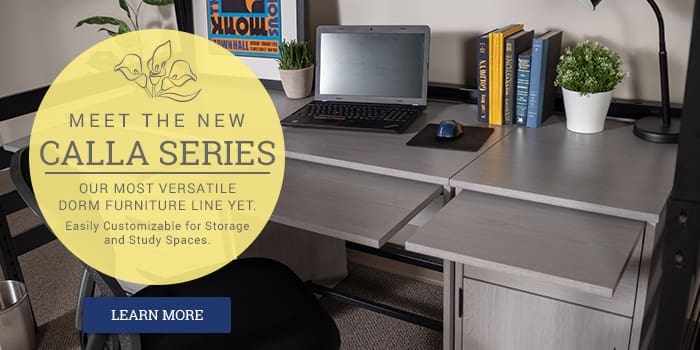 Match it Up
Don't just stop with this amazing wardrobe, go ahead and match it up with a University Loft series like the new Calla Series or our tried-and-true Graduate Series.
Want More?
Check out our catalogs to see more items that University Loft manufactures. If you have any questions, you can contact us here or give us a call at 800-423-LOFT (5638). If you need something quickly, ask about our Quick Ship Program. There might be something stocked and ready to ship your way. We would love your business.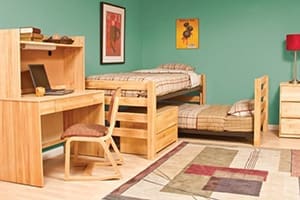 University Loft Company wants your furniture buying experience to be satisfying. We are committed to producing top-quality furniture that provides the best value for you. Our innovators manufacture products to improve student residence furniture, off-campus and military housing, apartment and new development furnishing, boarding schools, municipalities, and multi-family unit housing. Founder and owner, James N. Jannetides' vision for loft beds was only the beginning of the accomplishments done in contract furniture through this company.
Until next time ~ Ginger Bock