No one wants to compromise on quality or comfort when it comes to purchasing student dorm furniture, and nobody should. University Loft Company gives no concession in comfort and safety when it comes to our university furniture.
Our loft beds blaze the trail in durability and versatility. If you need to turn a twin bed into a junior loft or a junior loft into a loft bed – University Loft Company makes it happen with our Tool-less™ system. With a few simple changes your dorm room furniture configures into exactly what you need.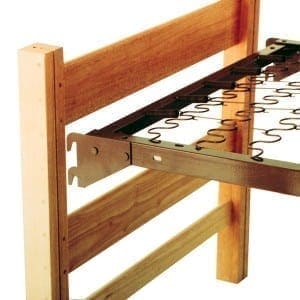 You will sleep soundly knowing that safety comes first with Uloft's college furniture. Our bed ends are produced with many features to keep you safe. The post presents greater surface-to-surface contact for better strength. In addition to the improved strength, the distance between spreader rails is small enough to that 3.5" x 6.2 block cannot pass through. It is also large enough to allow passage of a 9" diameter sphere. So, we not only care about your safety, we care that you get a good night's sleep. You are getting both comfort and safety – and isn't that exactly what you need when you are studying hard for your courses?
You can contact us, or you can give us at 1.800.423.LOFT (5638). We would love to answer any questions you might have. To see more of our fine university furniture, take a look at our catalogs. We are sure that University Loft Company has something for you.
Until next time ~ Ginger Bock
University Loft Company is a leader in the furniture industry and continues to create innovative products. Founder and CEO, James N. Jannetides' continual drive and determination is the force behind University Loft Company. His example as an extreme visionary has been a wellspring of encouragement and inspiration to many.