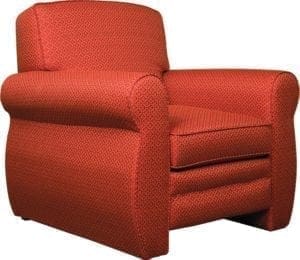 Chairs are a great invention. At University Loft, we have all kinds of wonderful chairs varying in color and style. Our chairs are comfortable, practical, and long lasting. Have you ever wondered about the numerous uses of chairs? Here are some very cool uses for a chair.
A place in which to hang one's jacket

A place in which to hold one's purse

A place in which one can do decline push-ups

A place in which one reads

A place in which one sleeps

A place in which one fellowships with others

Oh yes, a place in which one sitsThere are chairs and then there is the Hampton Chair. This versatile chair works well in an array of settings. The Hampton Chair has super features that set it apart.
Heavy-Duty
The Makers of Cool built this heavy-duty chair with metal and steel. The solid wood seat is made from strong eco-friendly hardwood. The strength of the metal, steel, and wood ensures long life.
Standard Size
The standard size Hampton works perfectly in almost any situation. It can stand alone and look amazing. It makes a fabulous desk chair. A set of Hamptons can go around a dining table.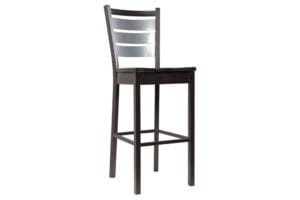 Barstool
The Hampton comes in a barstool, so you can relax at a high top or a bar in one of these.
Finishes
There are many finishes from which to choose. Select one that best fits your color scheme. 
If you are interested in seeing more of our fine furniture products, check out our catalogs. If you have any questions, you can contact us here or call us at 800-423-LOFT (5638). If you need something in a hurry, let us know. We have a Quick Ship Program that just might work. We would love to do business with you!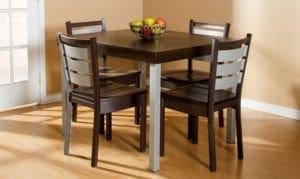 University Loft Company wants your furniture buying experience to be satisfying. We are committed to producing top-quality furniture that provides the best value to you. We are innovators manufacturing products to improve student residence furniture, off-campus and military housing, apartment and new development furnishing and multi-family unit housing. Founder and owner, James N. Jannetides' vision for loft beds was only the beginning of the accomplishments done in contract furniture through this company.
Until next time ~ Ginger Bock