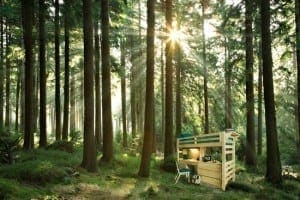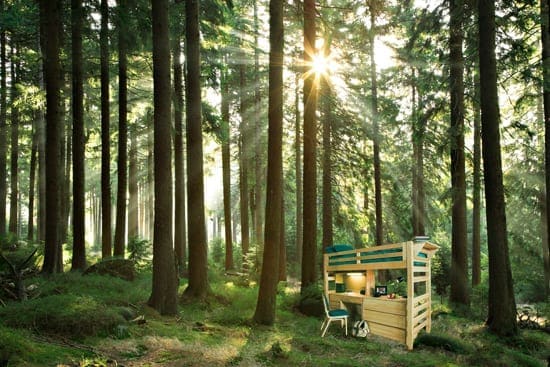 One of my favorite quotes is by Henry David Thoreau. He said, "If you have built castles in the air, your work need not be lost; that is where they should be. Now put the foundations under them." The dreams of bright futures for college students are like Thoreau's castles. They are lofty aspirations, but attainable through hard work and dedication to excellence. And that's where University Loft comes in…
You see, University Loft furniture for college is built not just to outfit dorm rooms and make college life more comfortable; but rather, our real purpose is to help make dreams come true. We do that, of course, by putting solid foundations in student lives through our superior dorm room furniture. Here's how we do that:
Superior Strength
The quality foundation for University Loft student dormitory furniture begins with the solid hardwood material we use. Hevea Brasiliensis wood is an Environmentally-Farmed Timber that has been proven stronger than the mighty Northern Red Oak!
Superior Construction
Day-after-day, student-after-student durability requires the best student dormitory furniture construction methods. That's why University Loft uses dovetail joints in our desk and dresser drawers, and mortise-and-tenon joining techniques in our Two-Position chairs. Our student dorm room furniture is built to take what students dish out!
"Made in America" Craftsmanship
University Loft Company is also committed to providing solid foundations for American workers. From shaping and assembling our solid wood furniture frames to adding our always stylish (and replaceable) fabric upholstery, University Loft means it when we say our student residence hall furniture is crafted with care and "made in America."
Yes, dreams can come true when built on solid foundations. Thanks to University Loft, college students have a good start on those foundations right in the dorm room.
To learn more about University Loft's solid wood furniture for student residence hall dormitory rooms, click here or contact us today at 800-423-LOFT (5638).
Bob
The ULoft Blog Team
About University Loft Company and our solid wood modular residence life furniture:
Since 1984, when James Jannetides built a loft configuration for his own dorm room at Southern Illinois University, hundreds of thousands of college students have enjoyed better campus living thanks to University Loft furniture. Today, University Loft serves more than 1,200 colleges, universities and related student housing partners with superior college furniture. As Jannetides' says: "We are always learning, always innovating, and always improving … our environment, our products, and our service. We are University Loft Company."