Is it just me or do you hate when you clean something, then end up ruining it? That is the worst because your intension was to make it better not spoil it. That is one reason we have put together cleaning instruction for your University Loft Company furniture. Cleaning furniture actually has some rules and regulations. At least when it comes to killing the germs and not the furniture. Here are 6 ways to clean your furniture without destroying it.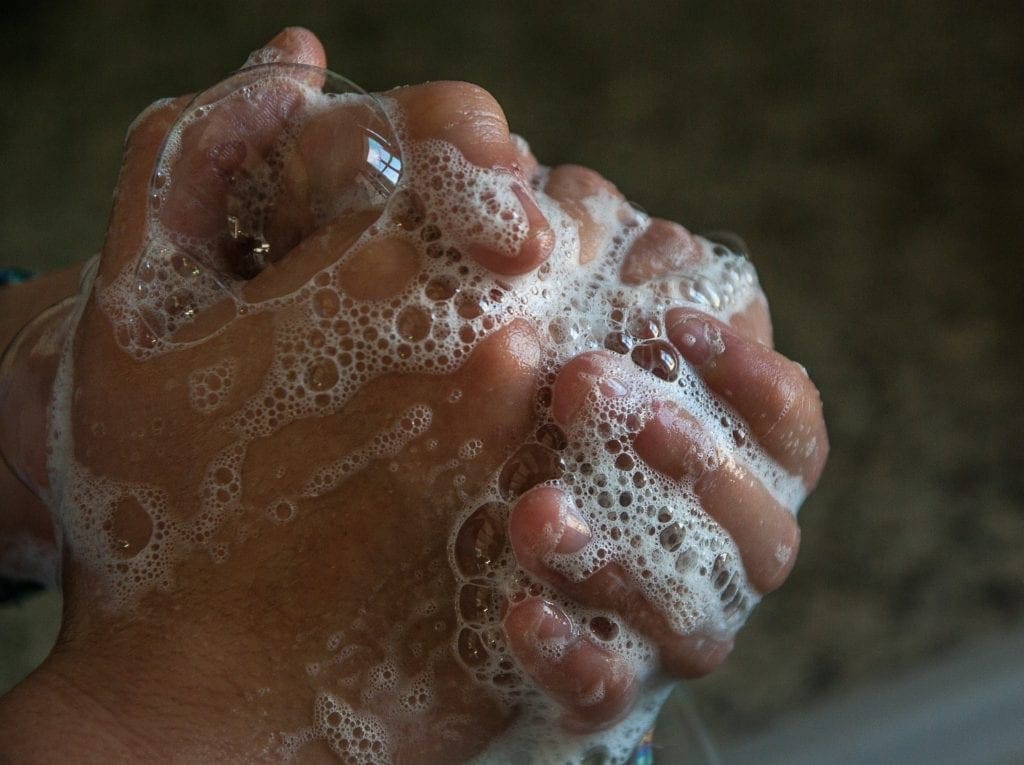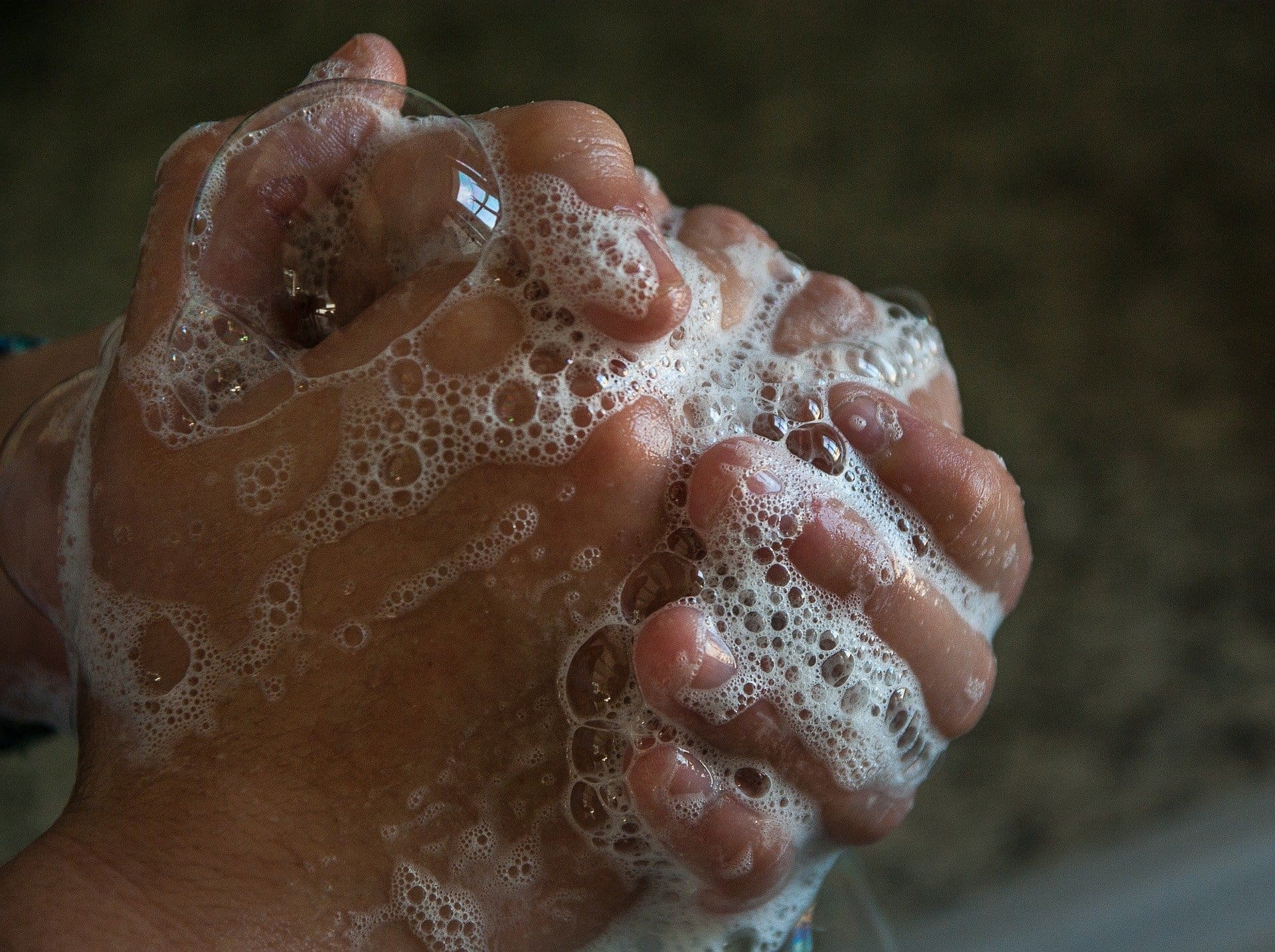 Clean Hands
Always start with fresh washed hands. If you use rubber or disposable gloves, make certain they are clean as well.
Regular Cleaning
Every time we touch a surface, we put our germs on it. Countertops, doorknobs, computers, desks, phones (let's not get started on the cell phone), and so forth need to be disinfected on a regular basis, so keep packets of antibacterial hand wipes or cleaners made for electronics to wipe these areas down after use.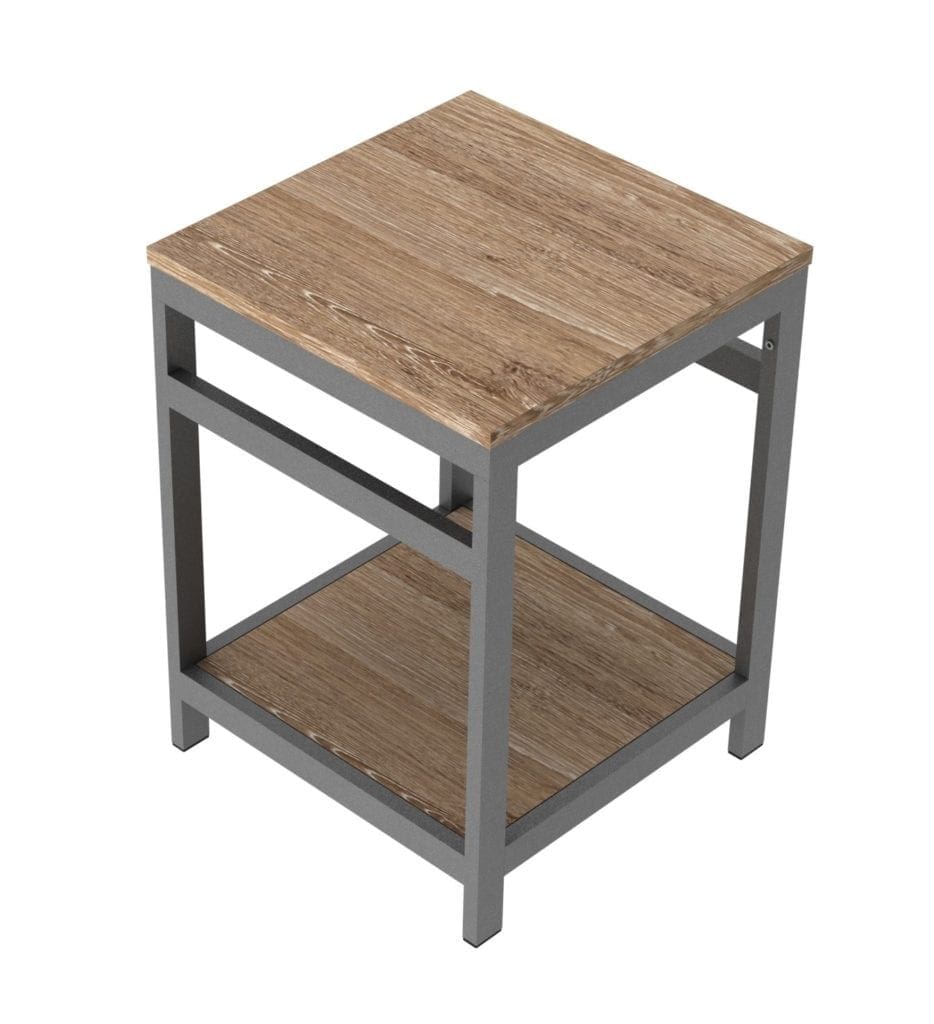 Special Care for Laminate and Wood Furniture
Sometimes we mistakenly think that we must use strong chemicals like bleach or ammonia to kill germs, but dish soap is strong enough to kill germs and gentle enough for your laminate and wood furniture. Simply mix a small amount of dish soap in warm water and use a microfiber cloth to clean the pieces. Then rinse with warm water.
Soft Seating or Upholstery Cleaning
Putting a few drops of upholstery shampoo or liquid soap on a wet cloth, rub the stained spot gently. Once the stain is removed, use a dampened cloth to wipe away the extra soap and sop up the excess moister with a dry cloth.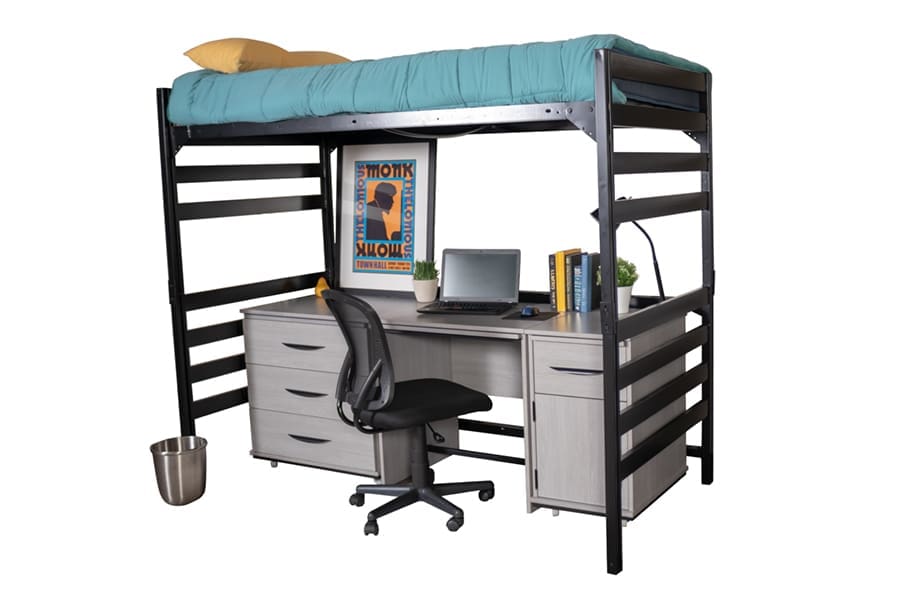 Metal Surfaces
Metal surfaces require only a few drops of mild liquid detergent in warm waters. Use a lint-free cloth to clean then rinse well with cold water. Never use bleach on University Loft metal furniture, it breaks down the surface.
Soap First
Before using a disinfectant, use soap or detergent with water to clean a surface.
We talked about upholstery, counter tops, desks, metal furniture, in addition to laminate and wood furniture. You can see all of those in our catalogs. If you have any questions or would like to talk to a representative, you can call us at 800-423-LOFT (5638) or contact us here. We would love your business.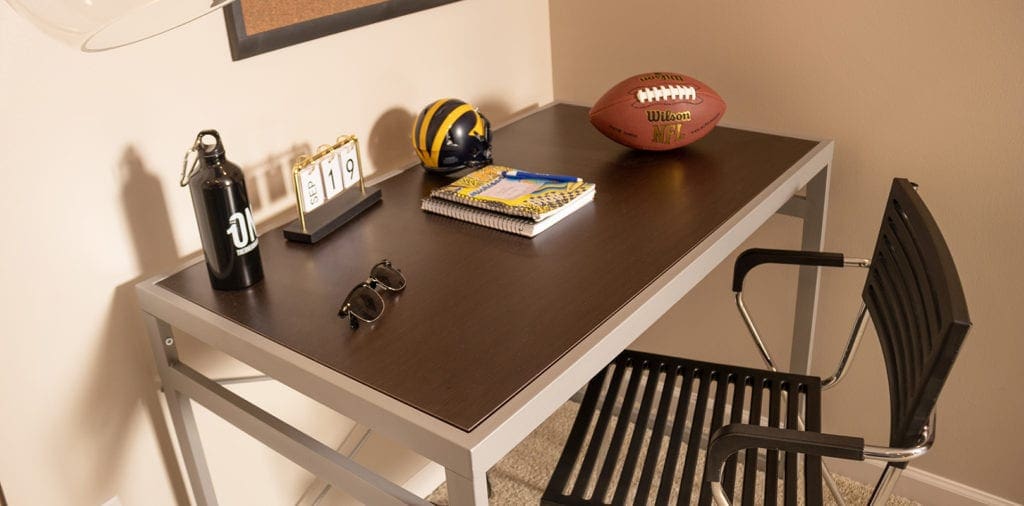 Founder and owner, James N. Jannetides says, "We are always learning, always innovating, and always improving…We are University Loft Company." As a leader in the furniture industry, University Loft is living up to that quote and hasn't stopped with creative ideas in not only university furniture, but also off-campus housing, apartment furnishings, new developments, municipalities, boarding schools, and military housing.
We are The Makers of Cool furniture.
Until next time ~ Ginger Bock