University Loft GSA Defense furniture provides all the comforts of home and conveniences that you love to have at your disposal. Let's take a look at 5 specialties The Makers of Cool have for military housing.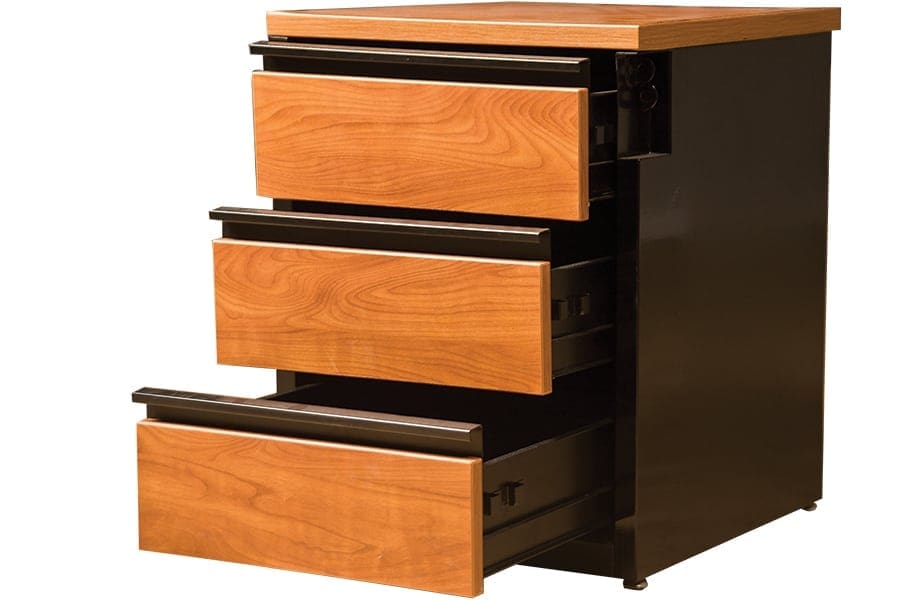 Powerhouse Metal Series
With wardrobes and drawer chests, nightstands and beds, desks, chairs and secretary units, the metal series is a strong, unshakable collection. The solid metal bed frames lift offering extra storage and include a security lock. In addition, the wardrobes and the drawer chests also have a lock built in, so you can keep your belongings secure.
The Beds Lift
Solid wood, state-of-the-art construction methods make our Lift Beds more durable and long lasting. When you lay down on the bed, your weight flexes because of the European slat cross members. An extra-long sleep surface, and a spring mattress allow you to rest in comfort.
Loads of storage, plenty of drawers, a hidden compartment, and a document holder are located below the Lift Beds. As an extra bonus, there is a lighted bookshelf and a corkboard.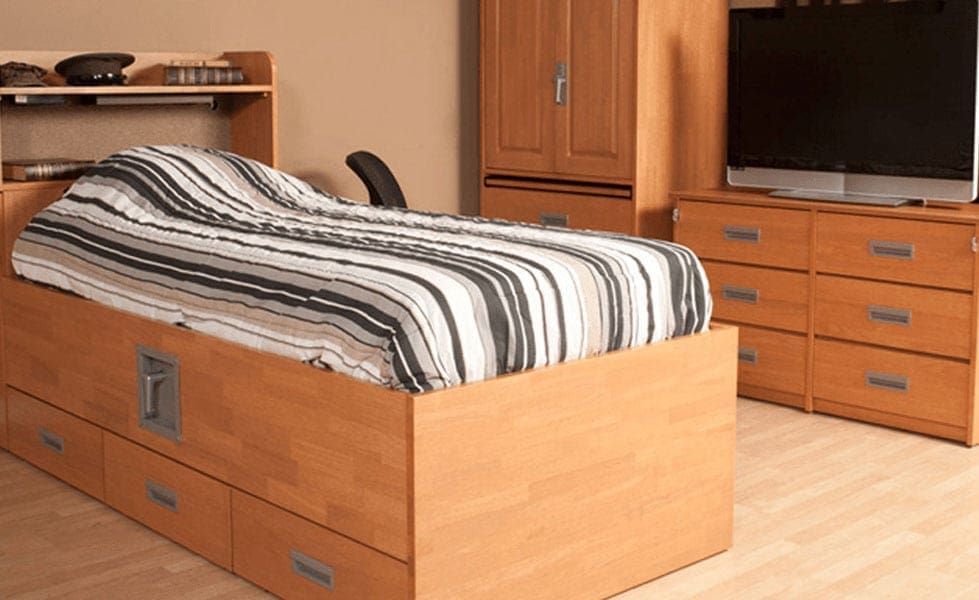 Finishes and Colors
The metal options are mountain grey, forest green, and dessert sand. The hardwood trim offers up Williamsburg Cherry, Tuscan Walnut, and many others. Ask your University Loft representative about your options.
In a Quick Minute
If you need something in a hurry, let us know about it. We might have the product you need stocked and ready to be shipped at short notice.
Whole Room Concepts
Create a homey atmosphere that reminds you of Sundays with your family with our Whole Room Concepts that include such items as area rugs, wall hangings, televisions, bedspreads, among other items.

You can see more University Loft Company GSA Defense Quarters in our catalogs. If you have any questions, contact us here or give us a call at 800-423-LOFT (5638). One of our skilled Uloft representatives will be ready to assist you. We would love your business.
Founder and owner James N. Jannetides says, "We are a company with ethics. Integrity is more than a word. We manufacture furniture the right way." As a leader in the furniture industry, University Loft is honored to live by a high standard of ethics that continue to bring innovative ideas for university furniture, off-campus housing, apartment complexes and new developments, municipalities, boarding schools, and GSA defense quarters to our customers regularly.
Until next time ~ Ginger Bock