What does your ideal room look like? Is it clean and orderly? Would it have special lighting and lamps? Maybe you want to section parts of your room off designated for certain things. Let's say you want a waterslide, a small pool, or a miniature golf course in your student room. When you are building a dream, you might as well dream big. Building your dream student room must start somewhere. Why not begin with the essentials then build up from there. You may not have room for a waterslide, pool, or miniature golf course, but that's okay, you can always go to those places where there is plenty of room. University Loft wants to help, so, get your notepad and let's look at 6 ways to build your dream student room.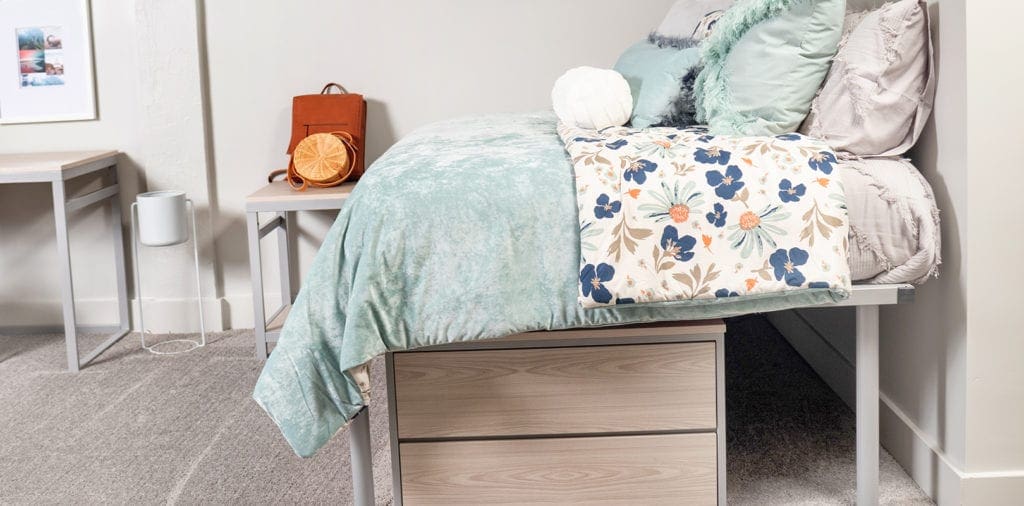 Bed
Starting with a simple twin, you can decide whether you would like to raise it up to a junior loft so that you can use the space below for storage or loft it to make full use beneath the bed for a desk, drawer chests, and a chair.
Bedding
Crazy sheet design might be exactly what you need for inspiration. Then again you may prefer to keep it toned down. Something calming might suit you better. A comforter or bedspreads is a must especially when the days get shorter and the nights colder.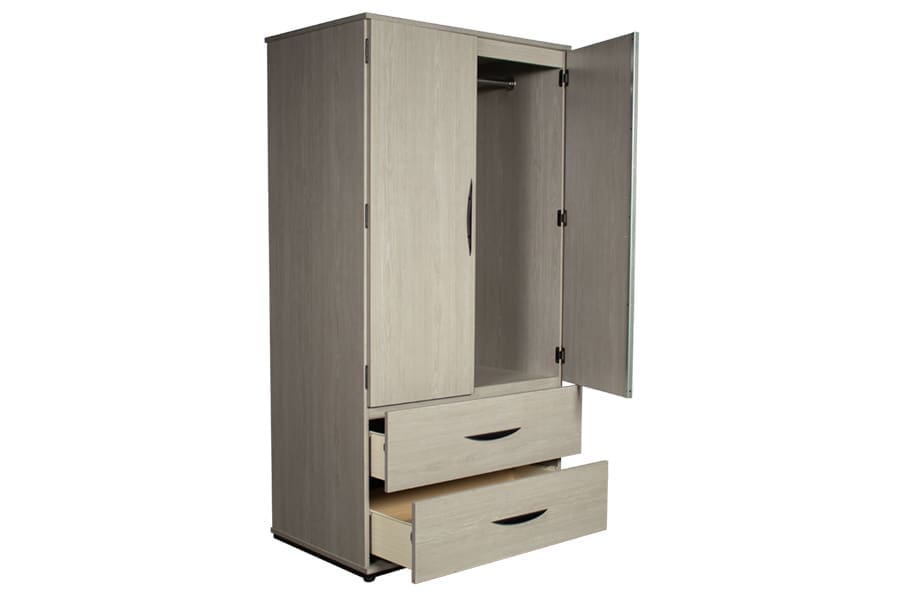 Closet Organizer and a Wardrobe
It is so easy to get unorganized when you are trying to get somewhere on time, too busy, or just too tired to put things away. Utilizing a closet organizer will help. Have a place for everything. Additionally, adding a University Loft wardrobe will offer extra storage for your belongings. The doors open fully allowing you easy access. With shelves and drawers, you can keep your room in top shape.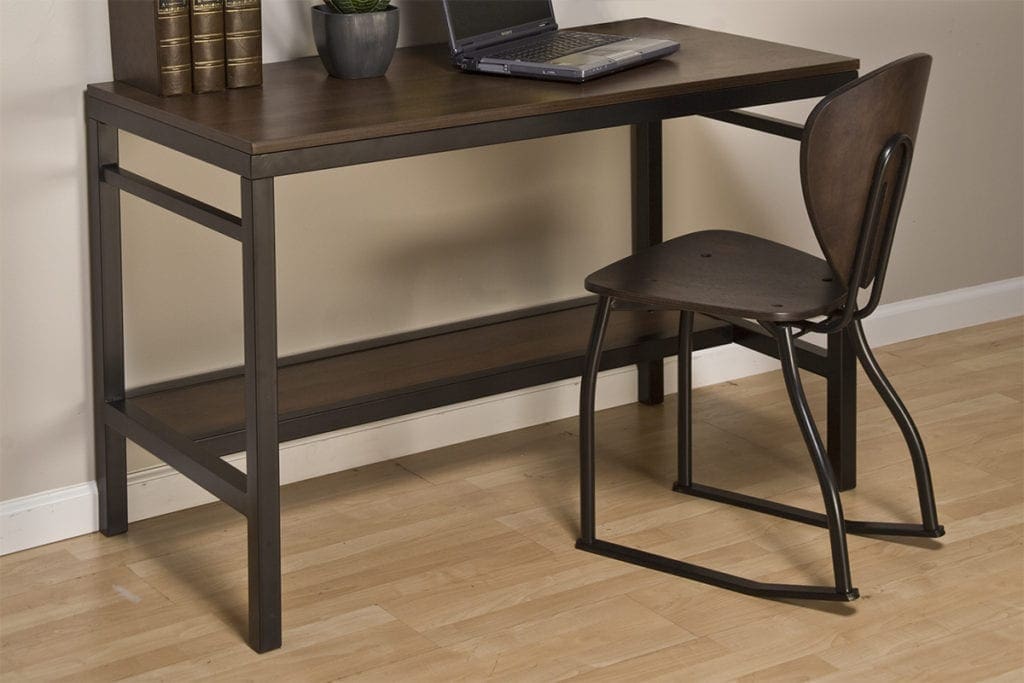 Desk
The desk is a perfect place for study and work. Sitting at one helps you focus better.
Depending upon how much you want to store in your desk, choose from a writing to a pedestal desk. University Loft has trendy and classic styles.
Wall Hangings
Hanging pictures on the wall of what you love helps keep your mood up. Keep family photos around; they are great to look at when you get homesick.
Lighting
Tiny lights aren't just for Christmas. Strung throughout your room can be a gentle way of relaxing from a hard day.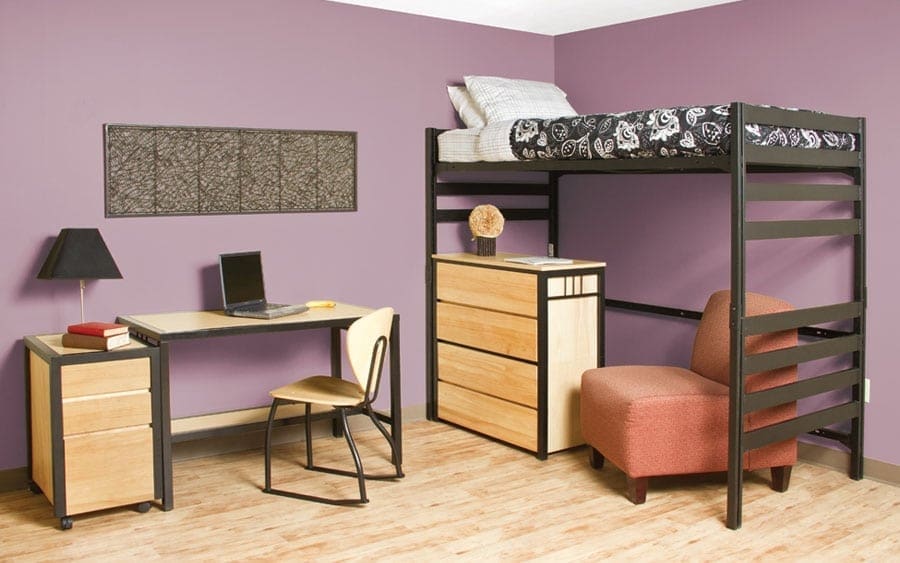 Can you think of other items you would love to put in your room? Comment below.
To see more of our furniture products, browse our catalogs. If you have any questions, contact us here of give us a call at 800-423-LOFT (5638). A ULC representative is ready to help you build your dream student room. If you need something in a hurry, ask about our Quick Ship Program. We might have something stocked and ready to ship to you.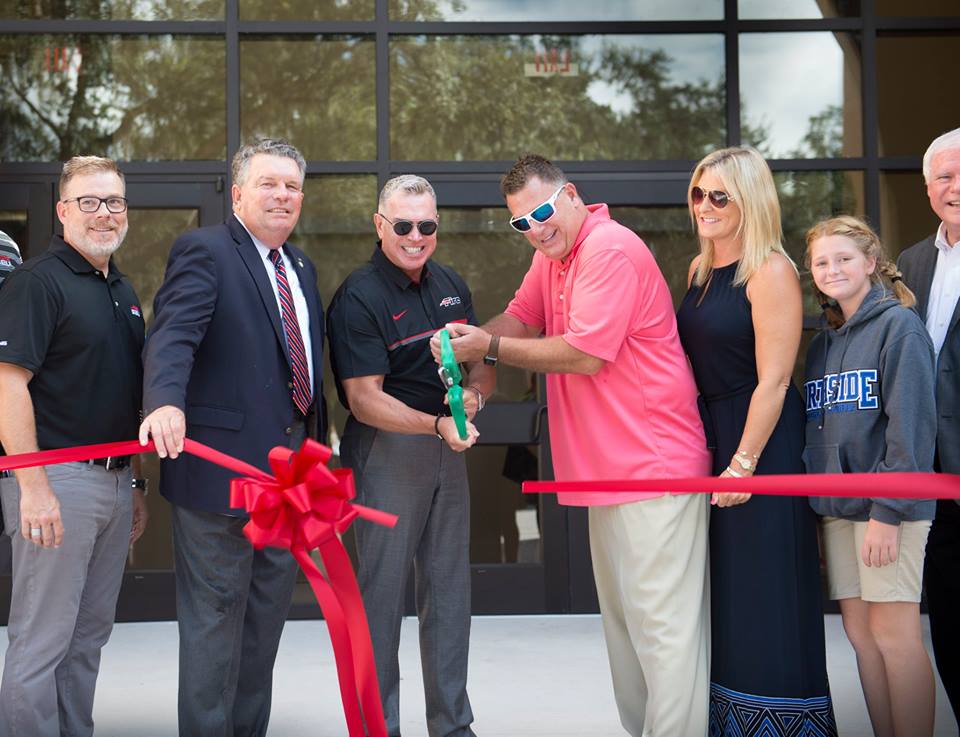 Founder and owner, James N. Jannetides
"We are a company with ethics. Integrity is more than a word. We manufacture furniture the right way." As a leader in the furniture industry, University Loft is honored to live by a high standard of ethics that continue to bring innovative ideas for university furniture, off-campus housing, apartment complexes, new developments, municipalities, boarding schools, and GSA defense quarters to our customers regularly.
Until next time ~ Ginger Bock