Have you ever noticed that people like to gather in the kitchen? Why is that? I would think the biggest draw is the proximity to the food. I mean, let's face it, food has an attraction we all love. Probably because was all need it for fuel (and sometimes just for the delicious taste). Anyway, when University Loft introduced their Kitchen Island, we noted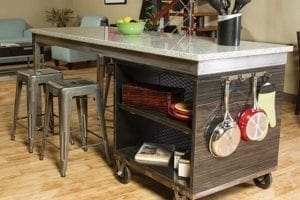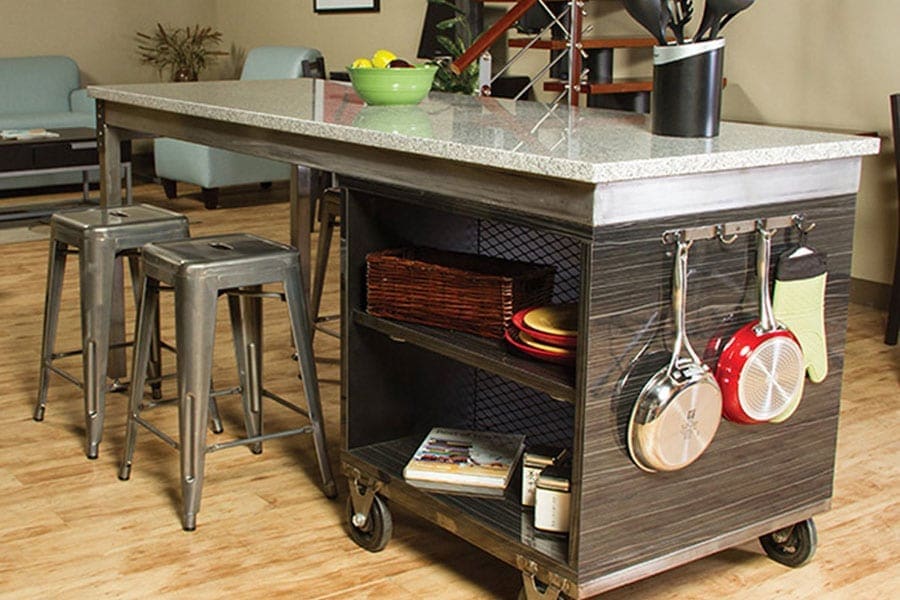 the amazing uses for it. This attractive furnishing allows you to store items, hang pans, and place decorative pieces giving it your own personality. With granite tops that are strong, the durable Kitchen Island is portable and can be move them around as needed. You can do entertaining things at them too. Here are 6 fun things to do around the Uloft Kitchen Island.
EAT
We have to eat, and it is good to sit at a table when we do. Add stools and you have a place to sit for a meal.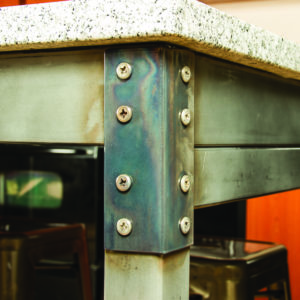 GET IN A HEATED DEBATE
Discussing controversial topics may happen around when people gather for food or drinks. If it does get heated, don't let things get out-of-hand. Be a good listener. People don't all agree on everything and don't all think alike. Other opinions are helpful. Why not hear them around the Uloft Kitchen Island.
PLAY GAMES
A cold winters night or a rainy day is a great time to play card games or board games with you family and friend. Have fun!
SCRAPBOOKING
This is something you can do with someone else or alone. Keep your memories fresh by putting special events and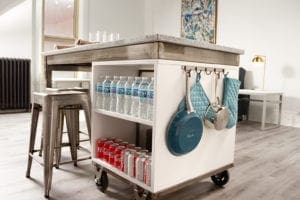 pictures in a scrapbook. The fun starts at the Island! 
BAKING / COOKING
There's plenty of room to roll out dough, place ingredients, slice, dice, and fold on the countertop. Here is where your creative culinary skills can come forth.
CRAFTING / PROJECTS
It's the place to work on crafts or projects. The granite tops make clean up easy too.
There you have it: 6 fun things to do around the Uloft Kitchen Island. Can you think of others? Is so, share them in the comments.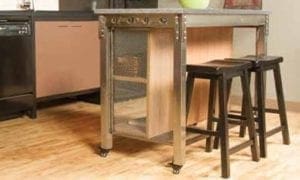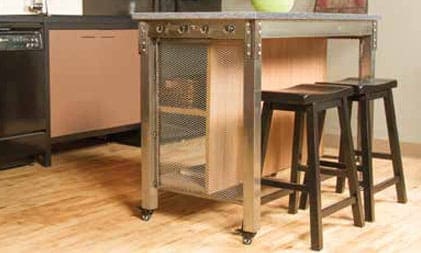 FUN FACT:
The scrapbook as we know it today emerged around the 19th century with the development of the printing press. Materials were being printed in mass and more available to the public. Newspaper clippings and greeting cards had become mementos. Thus, people stored them in books to remember them by.
To see more of our furniture products, check out our catalogs. We want you business, so if you see something you like or have a question about, you can contact us here or give us a call at 800-423-LOFT (5638). If you need something quickly, ask about our Quick Ship Program.
"While our competitors draw copies of our furniture and call it their own, we bring you the real deal." Says founder and CEO, James N. Jannetides. University Loft Company blazes new and exciting trails with innovative products for military housing, universities, apartment complexes, new developments, and off-campus housing as a leader in the contract furniture industry. 
Until next time ~ Ginger Bock
University Loft Company is growing and we're hiring. We are looking for good workers to become part of an excellent team. If you are interested or know anybody who would like to enjoy the experience and relationship of being a part of this growing contract furniture company, contact us here or call 800.423-LOFT (5638).