Let's just say that space is an issue, and you need to make the most of what you have. You need the right kind of furniture that accentuates your room so you have a place to sit and sleep but also room to move. Have you ever walked into a small area and it was like walking through a maze because the furniture took up so much space? That's when it's time to think up. University Loft Company has the solution for you. Let's look at 5 ways to go vertical.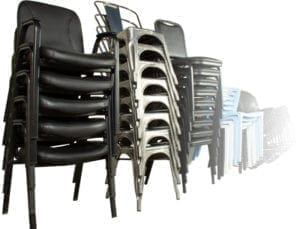 Stack Chairs
Stack chairs from University Loft are perfect for cafeterias, worship centers, entertainment centers, and all-purpose rooms. When not in use, they stack and store out of the way. When in use they can be moved around easily without leaving tracers. They come in a variety of styles, from steel to wooden and with or without arms.
Bunk Beds
Two twin beds on the floor of a student residence can take up a lot of room. That's when it's time to bunk those babies and make floor space.  Uloft has all the extra parts you need to
create bunk beds.  Four-slat bed ends will adjust to the height you need. Our Tool-Less System™ allows you to do this with ease. Add even greater protection with guardrails. They have been built to slide into place easily in the bed end post.
The Open Loft
Another convenient way The Makers of Cool offer the student residence to add more space to their living area is with the Open Loft. Take your twin bed and lift it off the ground to a height that allows all kinds of storage beneath such as your desk, chair, and drawer chests. A living area could fit under the bed if you wanted.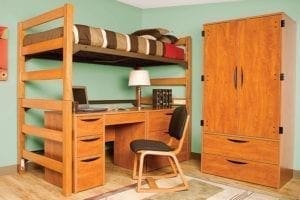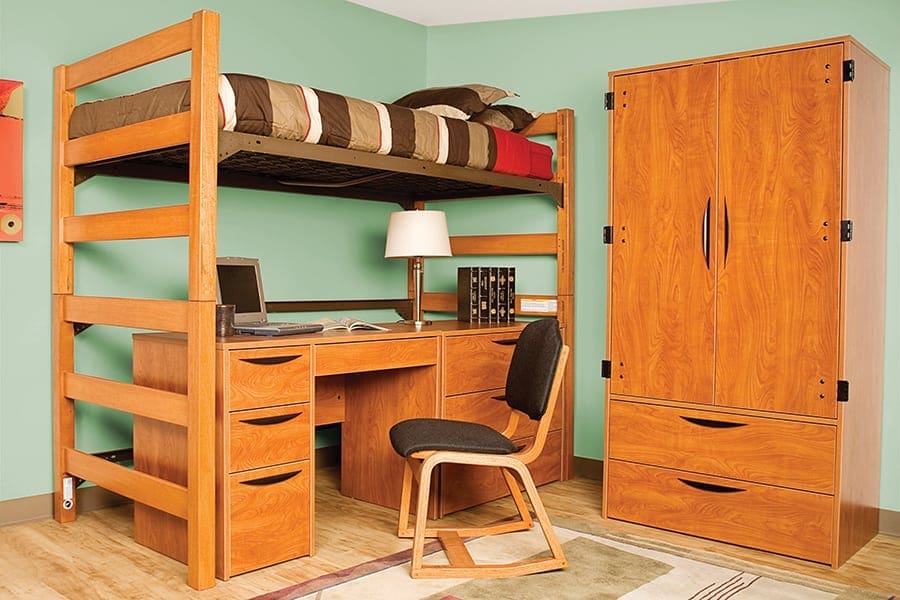 The Junior Loft
With the same concept as the Open Loft, you don't raise the bed up quite as high. It still gives you lots of storage space for drawer chests to be placed beneath the bed.
Drawer Chests
Dressers and bureaus can take up a lot of space, but drawer chests from University Loft stack. You can have several stacked-on top of each other for added storage. They pull open easily with our heavy-duty drawer glides.
The Murphy Bed
If you are stifled for space in your one-room apartment, The Murphy Bed will fix that problem. Ours doubles as a sofa during the day and a bed at night. This stylish piece gives your apartment the space it needs for you to live in comfort.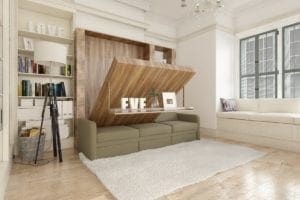 Check out these featured items by browsing our catalogs. If you see something you like or have a question about, you can contact us here or give us a call at 800-423-LOFT (5638). One of our skilled Uloft representatives will be ready to help you. If there is something you need in a hurry, just let us know. We have a quick-ship program that is sure to meet your needs.
For over 30 years, University Loft Company is a pioneer of innovative furniture design and manufacturing contract furniture. Our commitment to producing top-quality furniture that provides the best overall value is equaled by our commitment to a high-level of ethics as a contract furniture provider. As founder and CEO, James N. Jannetides says, "When all is said and done, we hope you'll recognize that our business isn't really about furniture; it's about the people who entrust University Loft Company to outfit the personal spaces where they live, work, and play. To remain worthy of that trust, we are always innovating and always improving…we are University Loft Company."
University Loft is growing and we're looking for good workers to hire. If you are interested or know anybody who would like to enjoy the experience and relationship of being a part of this growing contract furniture company, contact us here or call 800-423-LOFT (5638).
Until next time ~ Ginger Bock