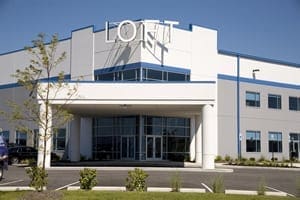 University Loft Company leads the way in the furniture industry with innovative ideas and high standards for our student furniture. The following are 5 qualities to look for in a furniture manufacturer.
Durable
University Loft has been in the business of creating high quality, durable student residence furniture for the past 29 years. Our products have been tried by hurricanes and floods and have stood the test of time lasting from one generation of college students to the next.
Modulation
If you want to change the set up you have, no problem, with ULC's modular student furniture and Tool less bed system. In just a few steps you have a new configuration. It saves space too. What was once a tight area, becomes much more accommodating.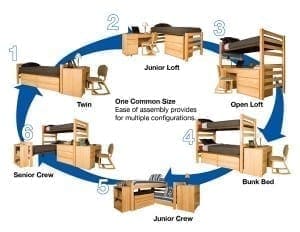 Comfort
ULoft's university furniture is is built like a tank, but it is COMFORTABLE. You can rest easy in our ergonomically designed student housing furniture.
Reliable
High standards and moral values makes University Loft the furniture manufacturer that is set apart from others. We stand by our product and do it right every time.
Gratification
Our customers are satisfied with the college dorm furniture that comes from ULoft and return for more quality university furniture. You don't just purchase a product from University Loft Company, you enter into a relationship.
Listed above are 5 qualities to look for in a furniture manufacturer, and you will find them in University Loft. If you have any questions, give us a call at 1-800-423-LOFT (5638) or contact us online. Our experts are ready to help you. To see more fabulous college furniture, take a look at our catalogs. University Loft Company has something for you. We thank you for your business.
University Loft Company is a leader in the furniture industry. We continually create innovative products that will enrich your lives. CEO and founder, James Jannetides, is the drive behind ULC. His wisdom and vision is one to follow and has been a wellspring of encouragement and inspiration to many through the 29 years that University Loft has been around.
Until next time ~ Ginger Bock