Take a plain room with 4 white walls and with a little imagination, you can do some amazing things to make that room your own. You can paint the walls another color, put up wall art that augments your

personality, and add furniture that will make you happy to come into that room. University Loft builds furniture to compliment your lifestyle. Our pieces will make a difference. Not only are they study and long lasting, but they will add to your personality, the way you want them to. Here we will show you 4 ways LOFT enhances a room.
Space Planning
Not every room is large, but with a little help, you can get the most out of the space that you have.  For example, you can hang a large mirror on one wall. The reflection will give the appearance of a larger room. Additionally, modular furniture from University Loft will allow you to loft your bed and place drawer chests, a desk and chair, or other such items beneath the bed. The photo below demonstrates the various ways to reconfigure ULC furniture for optimal space planning.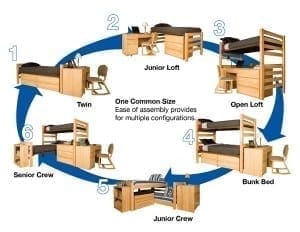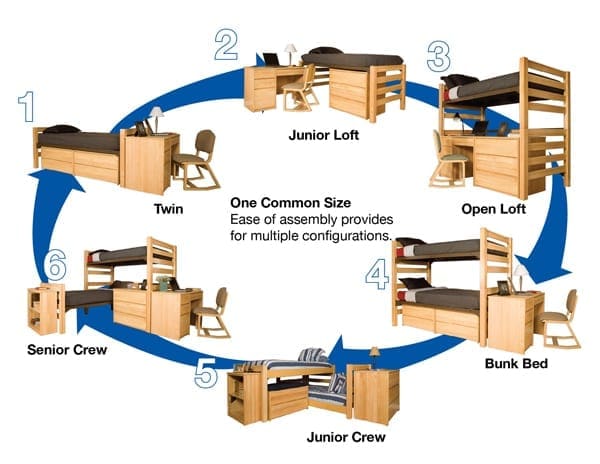 Multi-Tasking Chairs
The Two-Position Chair tilts and rocks. Though it can remain stable, you can also tilt or rock in it which is great for stretching and reclining when sitting too long.
The Hampton Chair can be used as a stand-alone chair, but did you know that it can also be used as a desk chair? Wait, there's more. These chairs also can go around dining tables. It also comes in barstool height to be used at a high-top table, bar, or even as a stand-alone.
Bring a little lounging into the room with one of our upholstered chairs. What a great way to take a load off your feet.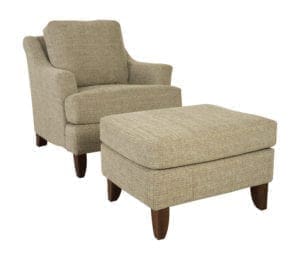 Clothes and Things
University Loft makes collapsible wardrobes that are simple to assemble, easy to move, offer extra storage, and best of all, are a great value. When the closet in your room isn't enough, a wardrobe will add the necessary space for your clothes and things. So, don't settle for the wrinkled look or extra work spent ironing clothes, set up a wardrobe to help enhance the room.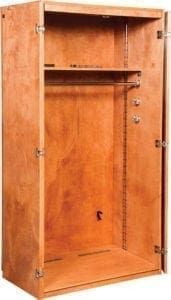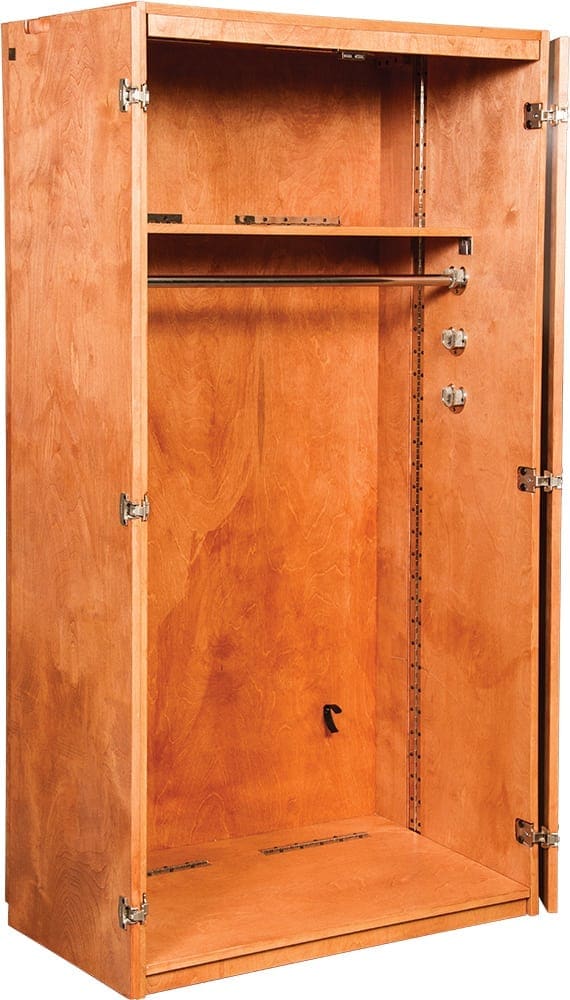 Thinking Place
Sitting behind a desk is a great way to gather your thoughts and focus on studies or work. The Makers of Cool have an array of desks to enhance your room. From the clean lines of the metal and wood series to the classic solid wood styles, we have something that will fit in perfect for you. Place a carrel on top of certain desks to add extra books, folders, and framed photos.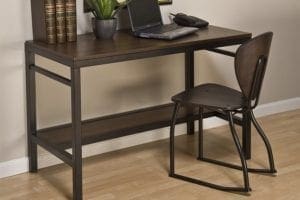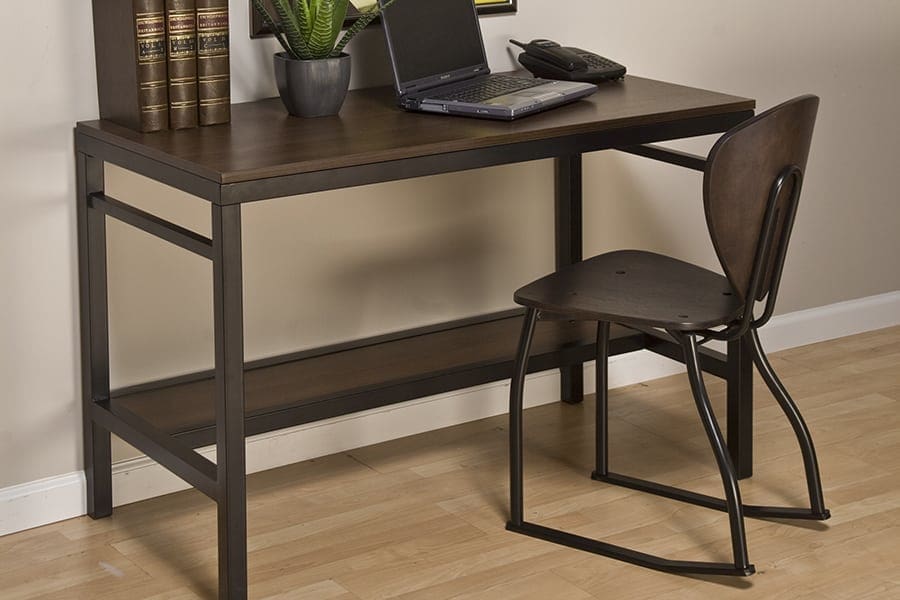 These are just 4 ways LOFT enhances your room. If you want to see more ways you can make your room spectacular, go to our catalogs. If you have any questions about our products, contact us here or give us a call at 800-423-LOFT (5638). There will be a skilled University Loft representative ready to help you. We would love your business. If you have need of something quickly, no worries, we have a Quick Ship Program that may work for you.
Founder and owner, James N. Jannetides says, "We are always learning, always innovating, and always improving…We are University Loft Company." As a leader in the furniture industry, we are living up to that quote and haven't stopped with state-of-the-art ideas for all types of furniture.
Until next time ~ Ginger Bock