Being environmentally responsible is taken seriously by University Loft Company. Therefore, we partner with Friends of the Earth to aid in keeping the eco-system healthy. We choose to go green and use recycled materials whenever possible in our furniture products and select to use not only a durable solid wood, but one that also comes from timber that is environmentally friendly.  University Loft Company joins you to protect our natural world.
Going green and buying environmentally friendly furniture is a strong conviction to the college and universities across the United States. Choosing University Loft to outfit your facility is the right one. Let me tell you a bit about the Environmentally Farmed Timber University Loft uses to build the solid wood furniture.
It comes from the Hevea Brasiliensis trees, which grows five times faster than an oak tree. It has also been tested to be stronger than Northern Red Oak. Throughout its life, it is tapped for latex. After the latex production ceases, the trees are cut down and used for their hardwood.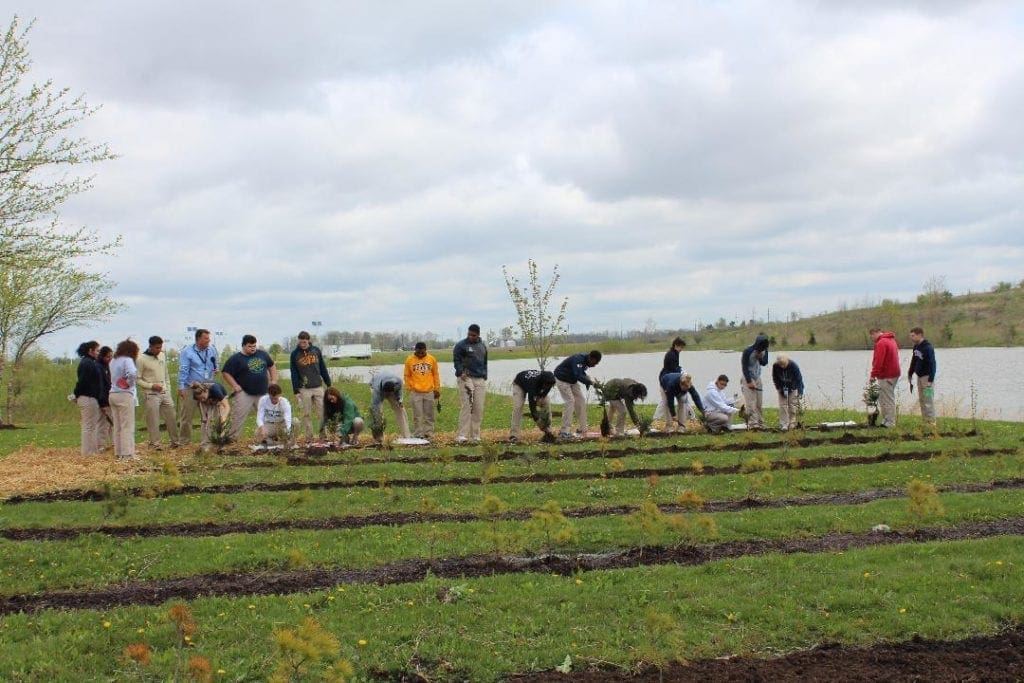 Our green plan is to actively participate in reforestation and do our part to give back to the environment. Every year we plant trees every year at our headquarters in Greenfield, Indiana, which we will be doing this year on Arbor Day, April 30th. We also recycle our cardboard packaging.
Thank you to all our partners and friends who help University Loft make a difference for the natural world.
Would you like to see more of our environmentally farmed timber furniture products? Have a look through our catalogs. If you have any questions, you can contact us here or give us a call at 800-423-LOFT (5638). A skilled Uloft representative will be ready to help you. If you need something in a hurry, ask about our Quick Ship Program. We would love your business.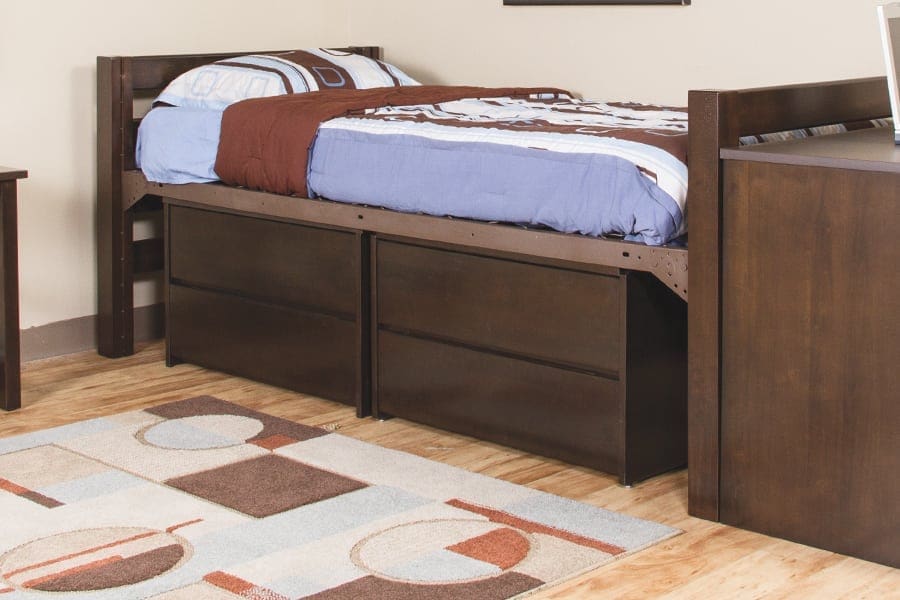 Our innovators are manufacturing products to improve student residence, off-campus and military housing, apartments and new developments, municipalities, boarding schools, and multi-family unit housing. Founder and owner, James N. Jannetides is the creative force behind University Loft Company. His vision for loft beds was only the beginning of the accomplishments done in contract furniture through this company.
Until next time ~ Ginger Bock