With Earth Day taking place on the 22nd of April, our thoughts once again are turned toward the environment and conservation. Caring for the natural world around us has always been a priority for University Loft Company. We are committed to the Green Initiative. ULC's furniture is crafted from eco-friendly materials for universities, off-campus housing, apartment complexes, multi-family units, and military housing. That's good for the environment, but did you know there are many advantages to using Environmentally Farmed Timber which is also known as Hevea Brasiliensis.
It's Strong
It's a hardwood that has been independently tested and proven to be stronger than Northern Red Oak. University Loft furniture is constructed from this wood making it durable and long lasting. To help insure longer life, we use English dovetail joints and corner blocks.
The Finish
When Hevea Brasiliensis is finished, its attractive grain that is similar to that of natural oak. It looks good in any room it is placed.
Many Uses
This tree produces latex used in the making of rubber. When it has completed its latex production cycle, it is hewed down and used for timber. Nothing goes to waste.
Great for the Environment
Because the trees grow faster than others, it is continually replenished. Hevea Brasiliensis is the eco-friendly choice for University Loft Company.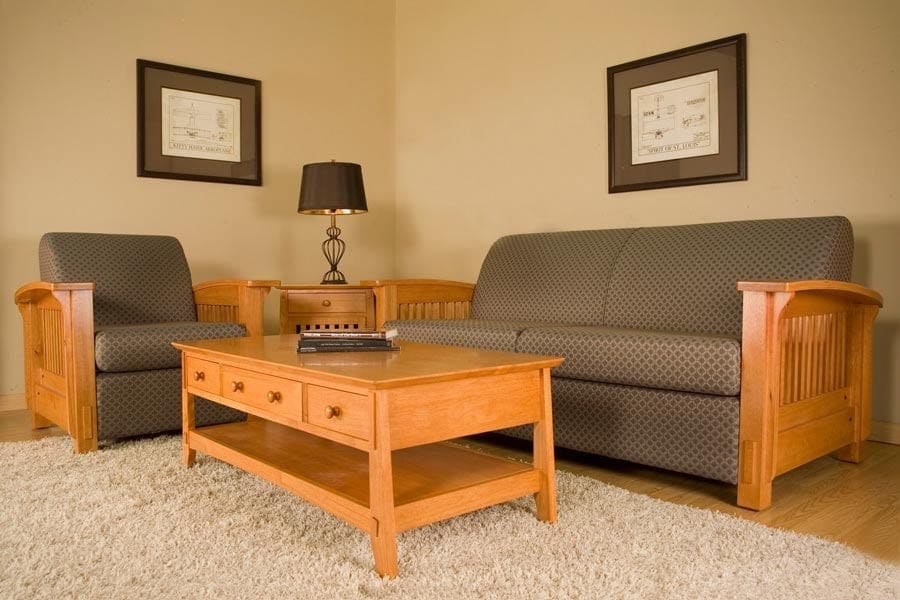 Have you had a chance to look at our solid wood furniture? The Graduate Series is a classic. You can view our products, both solid wood and wood laminate and steel blends, by browsing our catalogs. If you see something you like or have a question, you can contact us or give us a call at 1-800-423-LOFT (5638). A University Loft representative will be available to help you. We want your business and are ready to ship your order at short notice. University Loft Company has something that is perfect for you.
Founder and CEO, James N. Jannetides directed University Loft to adopt a green initiative when the company was still very young, and we became a model for others to be environmentally responsible. When you purchase furniture from University Loft Company, you are helping to support a healthier environment.
Until next time ~ Ginger Bock