Student residences should always be full of life, study places should have a pleasant atmosphere, and work spots should show off your personality. That is where University Loft Company comes in with the remarkable Calla Series. Its named after the Calla Lily which means most beautiful. The Makers of Cool wanted to draw from the meaning of the name to describe this series. As you will soon find out, The Calla Series is beautiful and will add life to student rooms, a pleasant atmosphere to study places, and personality to work spots.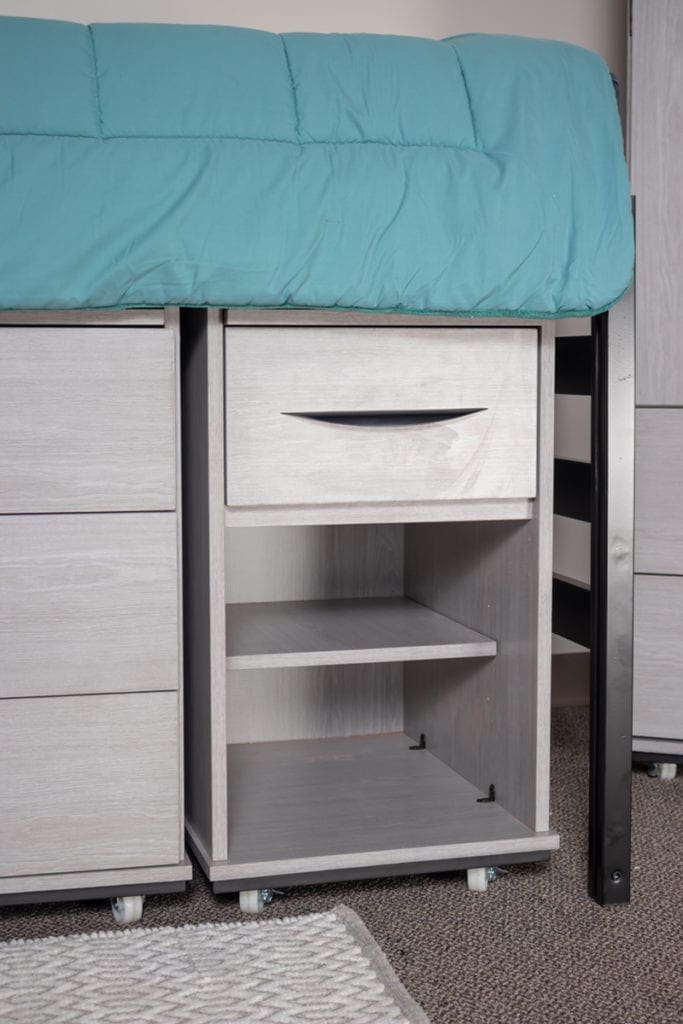 You can remain structured with the features the innovators at Loft have incorporated in the Calla Series. The pull-out shelves included in the writing desks, the mobile pedestals, and the chests will help you see what you have and where you have it. It allows you to stay organized with the convenience of pulling them out then also folding them back in.
Because these pieces are the same in height and width, you can rearrange them in a fashion that best suits you. If you need to move them around, they modulate to create the atmosphere you need. Push them together for maximum use. However, if you need to use one of them in another area, you simply move it separately. To make moving these items a bit easier, you have the option of adding wheel casters or levelers. Let your Uloft representative know if this were something you would like to add.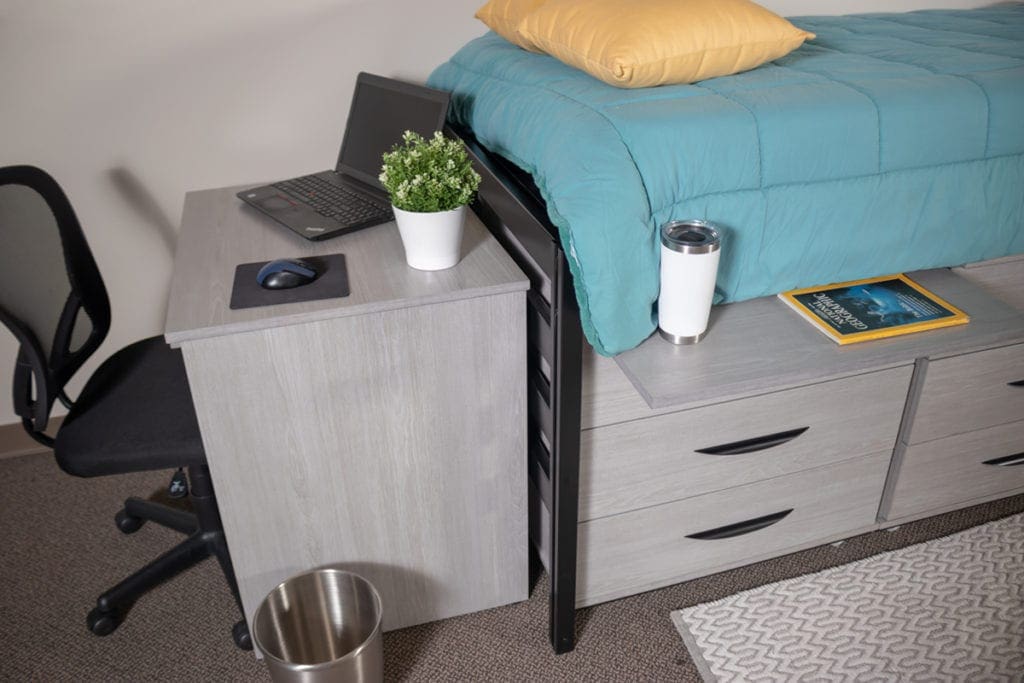 Like all the furniture products that University Loft crafts, there are extra state-of-the-art construction methods used to make them more durable for years of good use. The drawers are constructed with extra metal bracketing adding more durability and power to them.
The Calla Series provides a simple yet soothing feeling with the Italian silver ash laminate. If you prefer something else, ask your sales representative about custom options. The new Calla Series from Uloft is the choice for your facility.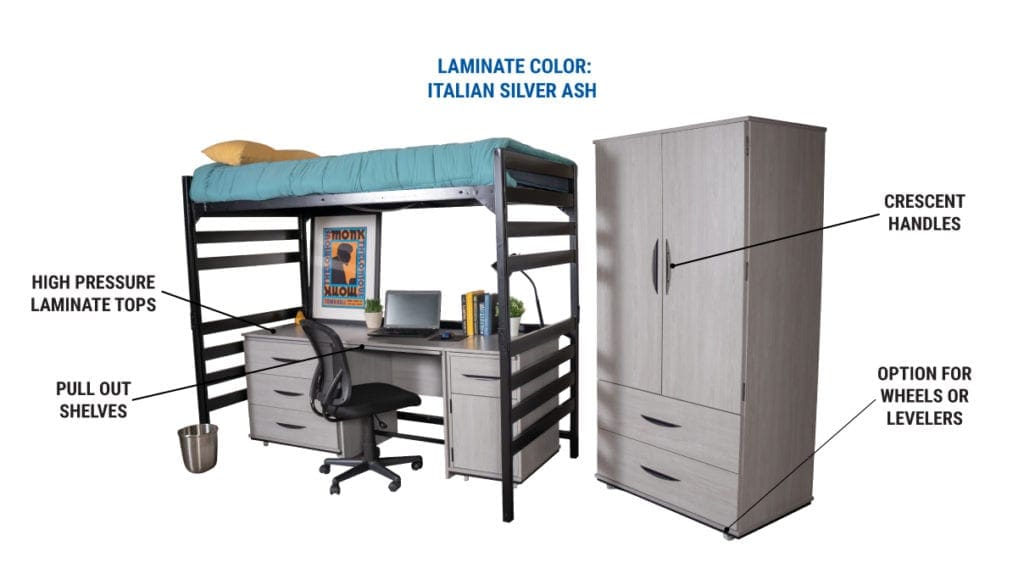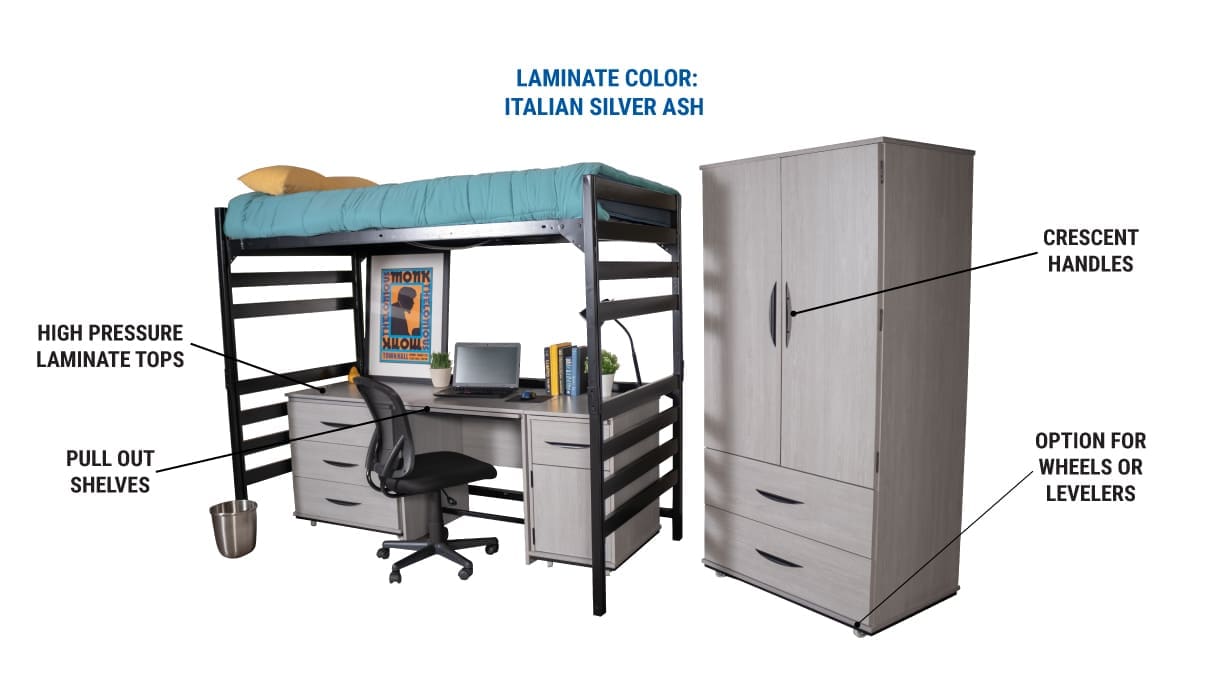 To see more unique quality furniture products from University Loft, go to our catalogs. If you have any questions, you can contact us here or give us a call at 800-423-LOFT (5638).  You may need something in a hurry. Ask about our Quick Ship Program, we might have your item stocked and ready to ship to you. We would love your business.
As founder and owner, James N. Jannetides says, "We're committed to producing top-quality furniture that provides the best overall value." As a leader in the contract furniture industry, we strive to offer the best. That is what University Loft Company is all about.
Until next time ~ Ginger Bock