University Loft Company has built furniture especially for the Enlisted made from solid wood that can be used in many ways. The twin bed is one example where it can be a single bed, raised up to make room for storage underneath, or lofted for the maximum space saving arrangement. The Enlisted twins are multi-talented. Let's look at few features.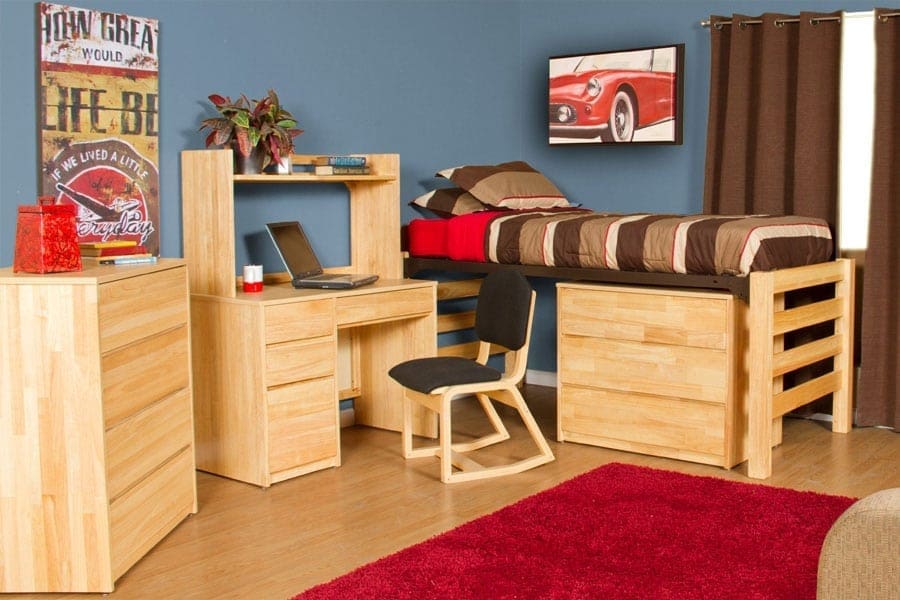 Solid Wood
Our solid wood offers modular designs to best fit your space.
Constructed from Hevea Brasiliensis, the wood we use is good for the environment and has been proven to be stronger than even the Northern Red Oak.
Tool-Less™ System
With University Loft's Tool-Less™ Bed System, it is super easy for you to change the height of your bed without having to break out the tools. Raise the bed up high enough to allow a couple of two-drawer chests to slide under it or raise it all the way up into an open loft and create extra living, working, or study space beneath the bed.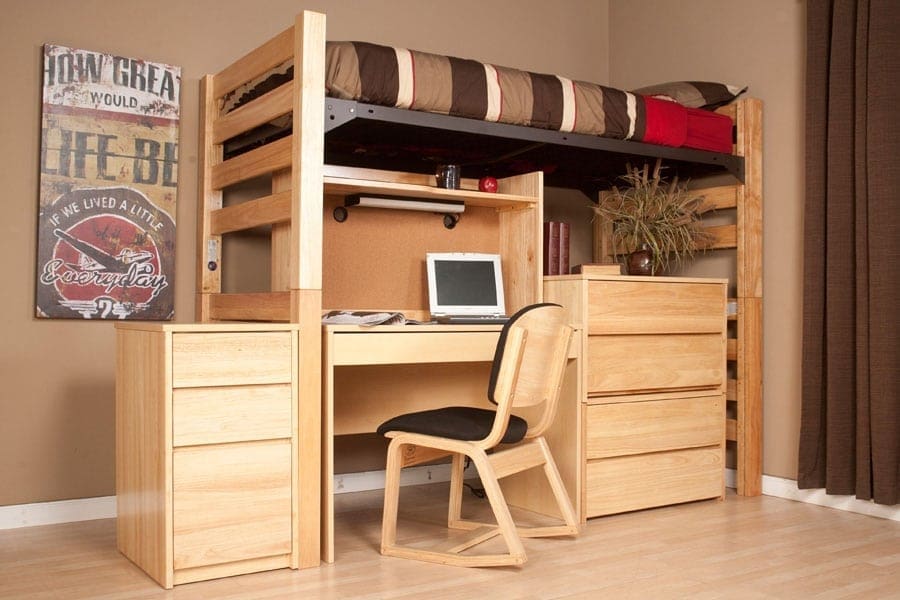 Bed Ends
These sturdy bed ends come in ladder style and are convenient for bunk beds in addition to open loft beds. The 3" x 3" bed posts have a greater surface-to-surface contact for optimum durability.
Comfort Zone
The Enlisted twin has many talents, and one that is of great importance is the comfort zone. Comfort and sleep go hand-in-hand, so to make the bed more comfortable for better sleep, the metal spring unit has a support bar in the center and a 9-gauge, no-sag sinuous wire that makes sure you stay comfortable as you sleep.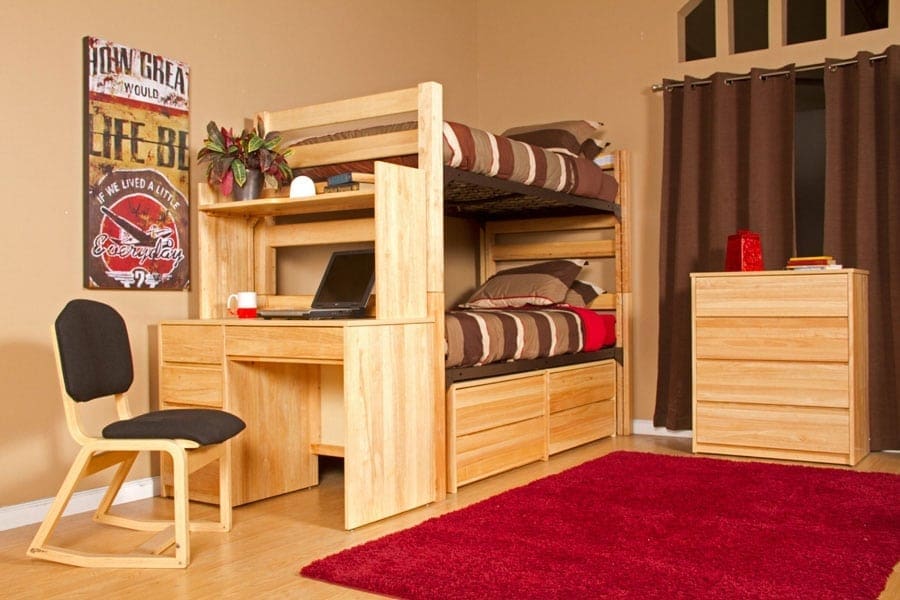 To see more furniture specifically made for Defense Quarters, look at our catalogs. You can contact us here or give us a call at 800-423-LOFT (5638). If you need something quickly, ask your Uloft representative about our Quick Ship Program. We would love your business.
"Our product lines are as diverse as the market we serve. We are likely best known in the college and university markets where University Loft has partnered with more than 1,200 campus, and the armed forces of the United States which has taken us around the world. We put the same process and focus into all or our partners from replacement cushion covers to an entire campus. Our focus is on you and doing it right."
– Jeff Carlson, President—University Loft
Until next time ~ Ginger Bock