Have you ever listened to an impressionist acting and talking like a celebrity with whom you are familiar? It's remarkable, isn't it, how exact and precise they can imitate another person? However, if you listen closely, you will notice that something is amiss. Perhaps it is a word or an intonation, but there is always enough to let you know that's only an impersonator.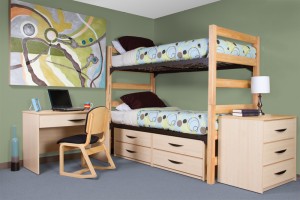 I came across a college furniture ad that made me rub my eyes and look at it twice. At first glance, I thought it was University Loft furniture. There was a loft bed, a desk, three drawer chest, and other similar items all beautifully arranged for a dorm room. When I looked closer, I could clearly see that this was in no way ULC furniture. It was cheaply produced and poorly built. Some college furniture may look like University Loft Company, but when you get up close you can see there is something amiss and that's only an impersonator.
Though we are flattered that our competitors would mimic our furniture, it is not the real University Loft Company. All of ULC student residence furniture, off-campus housing, apartment furnishings and military housing are built with a high standard of excellence. We demand it of ourselves because our customers deserve it.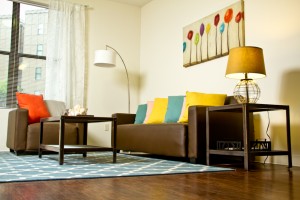 College student furniture from University Loft is built like a powerhouse. It's long lasting and has proven to stand the test of time even surviving floods and hurricanes. We are a company built on values that puts the needs of the customer first. You may see furniture that looks like us, but when you get up close and look carefully, you will see that's only an impersonator, but this is University Loft.
You can see more of our fine products by browsing our catalogs. Would you like to know more about our university furniture, off-campus housing, apartment furnishings and military housing? Just give us a call at 1-800-423-LOFT (5638) or contact us online. An expert sales representative is ready to answer your questions. We can ship your order at short notice. We want your business and know that University Loft Company has something for you.
University Loft Company is a leader in the furniture industry. We continually create innovative products that will enrich your lives. CEO and founder, James Jannetides, is the drive behind ULC. His wisdom and vision is one to follow and has been a wellspring of encouragement and inspiration to many through the 29 years of University Loft Company.
Until next time ~ Ginger Bock