When it's time to take a break, sometimes the best thing to do is go to that amazing lobby, sit on a fabulous sofa, or chill out on that super welcoming ottoman. The Makers of Cool have the perfect pieces to cause your lobby to be the place of envy on campus. University Loft soft seating offers years of faithful service to your lobby or common area. It's manufactured to give you years of enjoyment, and it is durable so that it holds up under daily wear-and-tear and the extreme use.  Because our upholstered furniture is made with Velcro Technology® removing the fabric for cleaning, repairing, replacing is easy. University Loft soft seating is the way to go for your lobby.
The Relaxing Ottoman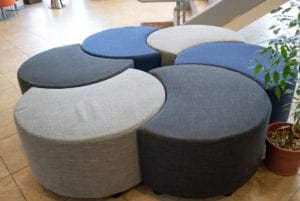 Ottomans are gorgeous additions to soft seating sets. They offer an air of warmth and are a perfect way to welcome people into the seating area. The Makers of Cool have created the Lunar Series. This half-moon shaped ottoman welcomes you to kick your feet up and relax. It can standalone or be pushed together with others like it to form comfortable and creative seating. They reconfigure easily, so LOFT made it simple for you to get imaginative with your arrangement. The Lunar Series will cause your lobby to stand head-and-shoulders above the rest.
The Lunar Series also has a variety of fabrics from which to choose, so it can go along with already existing furniture and match the color scheme you have.
Fun Fact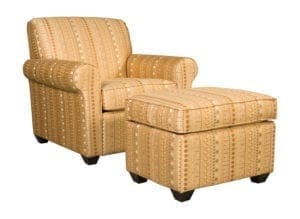 Did you know that Turkey is the heart of the Ottoman Empire? Did you also know that Ottomans were first introduced into Europe from Turkey in the late 18th century? 
To see more of University Loft soft seating, check out our catalogs. If you see something you like or have any questions, contact us here or give us a call at 800-423-LOFT (5638) and one of our skilled Uloft representatives will help you. We would love to do business with you.
Do you need something in a hurry? Ask one of our LOFT representatives about our Quick Ship Program.
"University Loft is about the people who trust us to furnish their living space." Says Founder and owner, James N.  Jannetides. He and the staff of University loft have a continual drive and determination to offer the best in contract manufactured furniture. James' example as an extreme visionary has been a wellspring of encouragement and inspiration to many. We have something for you.
 Until Next Time ~ Ginger Bock