I'm a car buff and a subscriber to Motor Trend magazine. I recently received an email from them pitching Motor Trend Classic, a print publication that "celebrates the great cars of the past 60 years." The thing that struck me in the email, however, is the bold headline touting the "Rebirth of Cool". And that made me think of University Loft, "makers of cool" college dorm room furniture.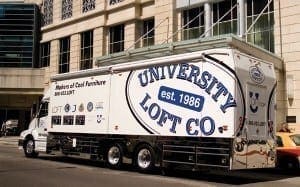 University Loft student furniture for colleges and universities was pretty darn cool when the company was formed in 1986, and it continues that legacy today. In between, the college furniture from University Loft may have gotten better, stronger and easier to customize to fit each student's dorm room space, but we've never lost that "cool" factor. Maybe that's because we've never seen cool furniture as a trend (sorry, Motor Trend). Instead, at University Loft, we're more concerned with designing, building and installing solid wood student furniture that stands the test of time. Sure, our student furniture has a definite "wow factor" (especially the first time a student sees his or her new residence hall dorm room), but we think "cool" can, and should, be timeless.
What do you think? What products or pop culture icons do you think have stood the test of time without losing their "cool"?
Bob
The ULoft Blog Team
About University Loft Company and our solid wood modular residence life furniture:
Since 1984, when James Jannetides built a loft configuration for his own dorm room at Southern Illinois University, hundreds of thousands of college students have enjoyed better campus living thanks to University Loft furniture. Today, University Loft serves more than 1,200 colleges, universities and related student housing partners. As Jannetides' says: "We are always learning, always innovating, and always improving … our environment, our products, and our service. We are University Loft Company."