University Loft Company has always considered the safety and satisfaction of our partners as vitally important. We meet the U.S. Consumer Safety Standards in addition to the Department of Defense Bunk Bed Safety Standards, which are the most stringent in the world for strength. We also exceed those standard requirements. With University Loft our attitude is no compromise to university safety.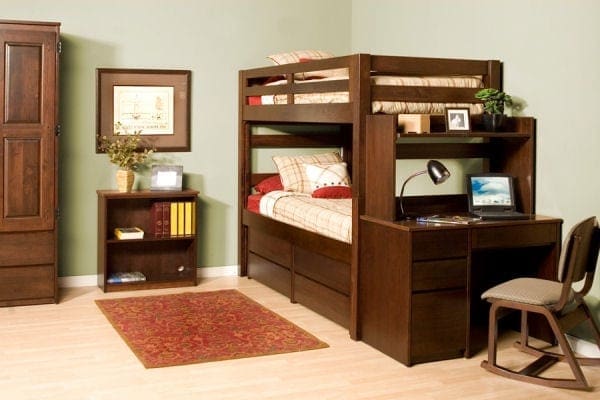 Owner, James Jannetides weighed in on the importance of building security in our furniture. "Your university safety and your user safety are our priorities. For years we have met the standard when others in the industry have refused to. It's disappointing to see some cut a few corners in an effort to save expense at the cost of someone's safety."
Bed Posts
Our standard bed posts are 3" x 3". These provide greater surface-to-surface contact area for increased stability.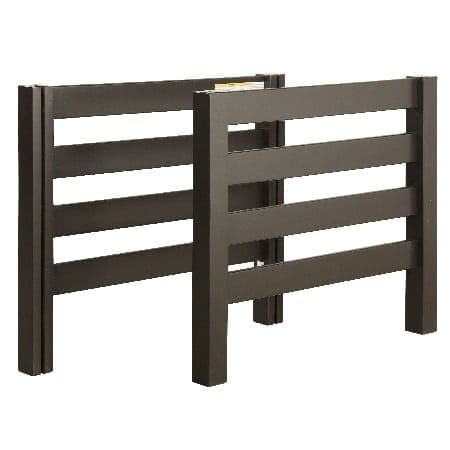 Bed Ends
With four spreader rails that our bed ends include, you have stronger contraction and superior protection and strength.
Our beds were built with purpose to keep the user safe and our partners satisfied. You can put Uloft beds next to counterfeit beds. At a glance, you can't tell the difference, but when you break down how each one is built, it is clear that University Loft has the superior and safer bed. "The rules are complicated, and the liability is steep. Choosing a partner that has done this for 34 years with zero failures is the number one reason people choose University Loft." Says Jannetides.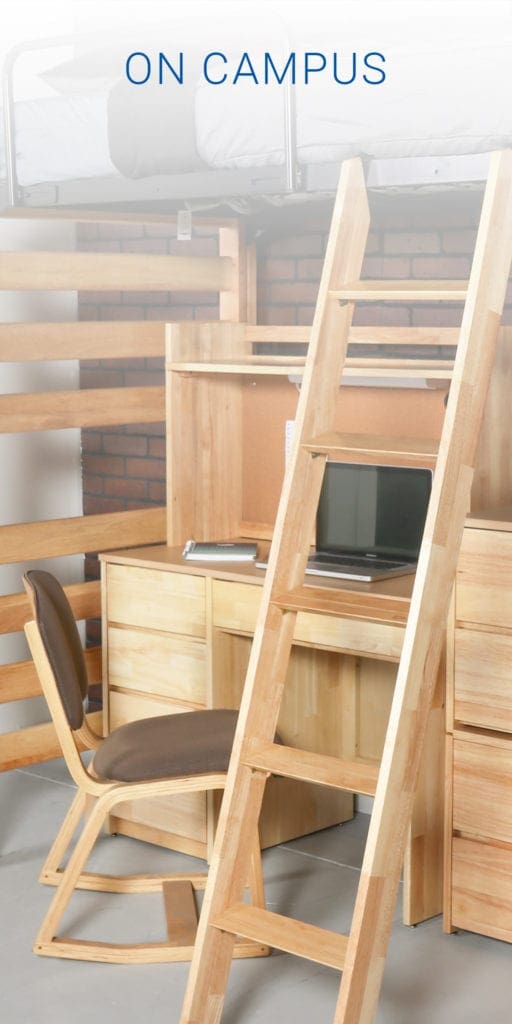 Although other venders may not be forced to use the four spreader rails or full-length guard rails, that doesn't make it right, and you aren't exempt from someone being hurt. Therefore, Uloft goes above and beyond the requirements to keep each bed safe. As Jannetides said, "Your university safety and your user safety are our priority." That's why our attitude is no compromise to university safety.
You can see more about ULC's safety standards here. Check out our furniture products on our website. If you have a question, you can give us a call at 800-423-LOFT (5638) or contact us here. If you need something in a hurry, ask your representative about our Quick Ship Program. We would love to do business with you.
"I wanted to extend a message of appreciation while either welcoming you to University Loft Company for the first time or welcoming you back. Since 1986 University Loft Company has been committed to serving our partners with superior products and services. Since the company's start in a residence hall at Southern Illinois University by the founder, James Jannetides, to where we are in 2020 with the state-or-the-art HQ /  Factory in Morristown, TN with global partners and offices, the vision and practice is still in place, always learning, always innovating, always improving." –Jeff Carlson, president—University Loft
Until next time ~ Ginger Bock