Our values are high because we value you. When it comes to university furniture, we raise the bar in standards. University Loft Company is manufacturing student dorm furniture with values because we want to offer you the best products in college university furniture that we can. From the drawing board to the front lines, quality and value goes into every piece of residence furniture, and we stand by our products.
Our modular designs are purposeful and functional. The student furniture can be arranged in a variety of ways that fit a person's style and space.
We go green. Because we care about our natural world, we use environmentally farmed timber that creates strong and durable university furniture.
University Loft Company builds college furniture to last for years to come. Our quality products can continue to be used again and again. The products stand strong. Since 1986, we have proven to stand the test of time.
University Loft Company has the college furniture that will meet your need and serve your purpose. We are manufacturing student dorm furniture with values.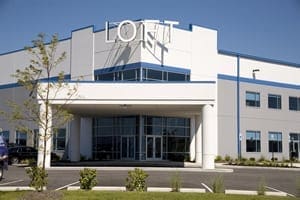 We want your business and would love to answer any question you might have, so you can contact us or give us a call at 1.800.423.LOFT (5638). We are at attention and ready to ship your order at short notice. Just contact us and a skilled staff member will lead you to the dorm room solution that is just right for you. To see more of our fabulous lines of university furniture, take a look at our catalogs. We are sure that University Loft Company has something for you. We thank you for your business.
Until next time ~ Ginger Bock
University Loft Company is a leader in the furniture industry and continues to create innovative products. Founder and CEO, James N. Jannetides' continual drive and determination is the force behind University Loft Company. His example as an extreme visionary has been a wellspring of encouragement and inspiration to many.