It's coming! The day we've been waiting for! The University Loft Company Annual Warehouse Clearance Sale is taking place on Thursday – Friday February 19th – 20th from 9:00 am – 6:30 pm and Saturday February 21st from 9:00 am – 4:00 pm.
This is your chance for epic savings on college furniture, loft beds, household and office furnishings.
Do you have kids that like to pretend their beds are trampolines and the chests drawers are uneven parallel bars? Well, University Loft Company builds solid wood, high quality student housing furniture that stands the test of time. Even if your little wonders like to use the furnishings as a jungle gym, our top-quality furniture will stand tried and true.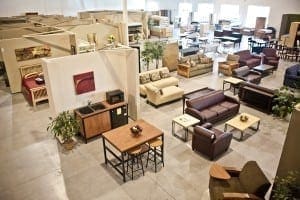 If you are in or near the Greenfield, Indiana area, stop by and see the makers of cool up close and personal at our Greenfield location at 2588 Jannetides Boulevard, you can get directions here. When you get there just follow the signs leading you to our showroom. Take a tour of the showroom and you will find extraordinary bargains meant just you.
If you have any questions, please contact us or give us a call at 1.800.423.LOFT (5638). You can also see more of our university furniture by viewing our catalogs. Have a blast as you look around!
Until next time ~ Ginger Bock
University Loft Company is a leader in the furniture industry and continues to create innovative products. Founder and CEO, James Jannetides' continual drive and determination is the force behind University Loft Company. His example as an extreme visionary has been a wellspring of encouragement and inspiration to many.