The living room, lounge, and common area furniture manufactured by University Loft Company is built strong so you can count on years of good use out of every piece. They come in an array of designs to suit your tastes and include long term benefits. We are a furniture manufacturer located in the heartland of America. We build relationships with our customers that last for years.  Our furniture speaks for itself. Complimenting the living room, lounge, and common area furniture, we feature end tables, entertainment centers, desks, nightstands, and coffee tables. Let's look together – Flat Iron Collection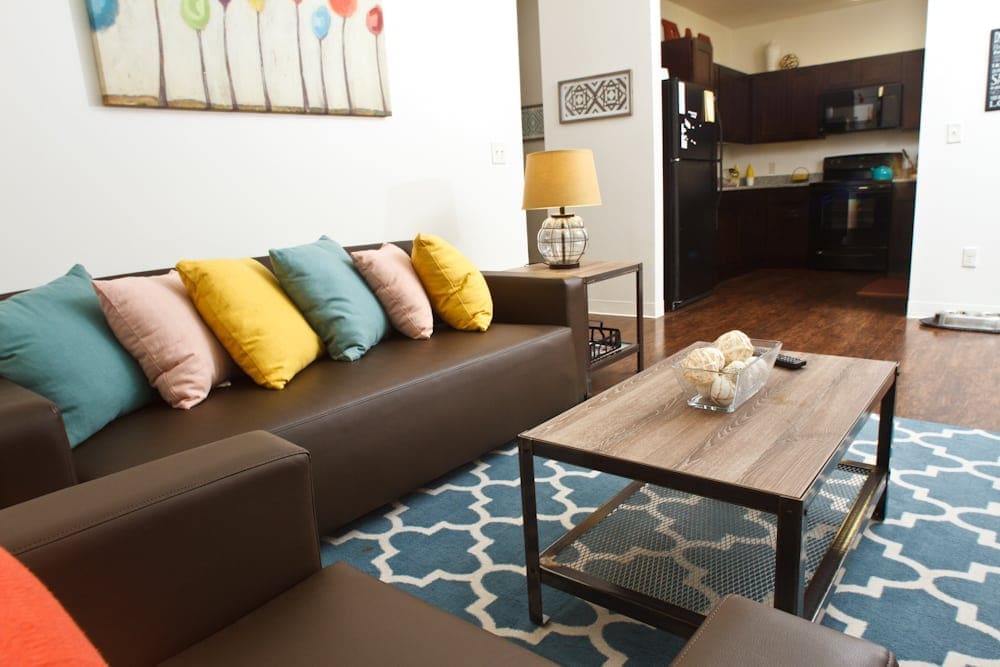 This fashionable collection is made of study pieces that showcase mesh and wood in addition to distressed metal. It looks fabulous paired with a series such as the Ridgefield or Southview.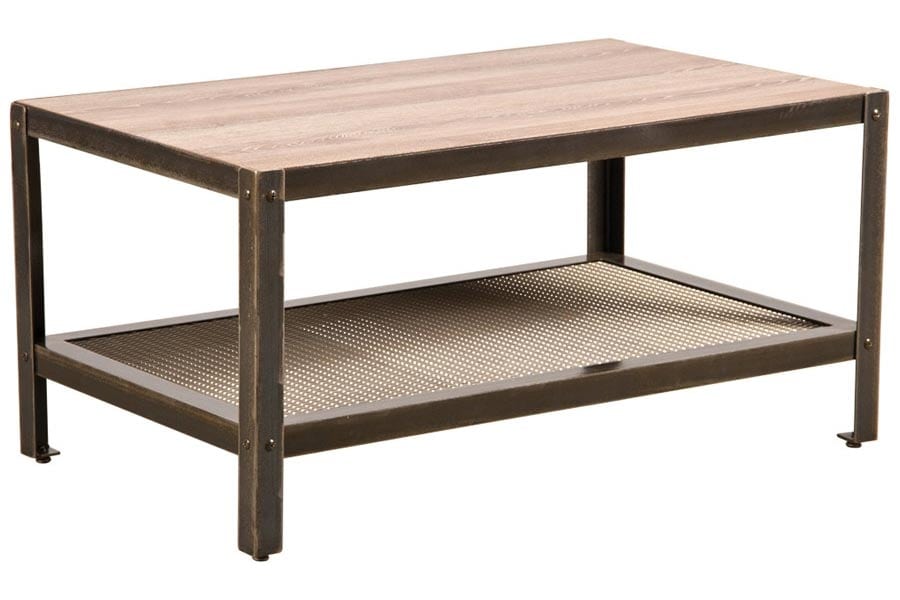 Coffee Tables
The coffee table will serve as a sweet mediator for conversations and coffee. Place a decorative arrangement in the center as an attractive addition.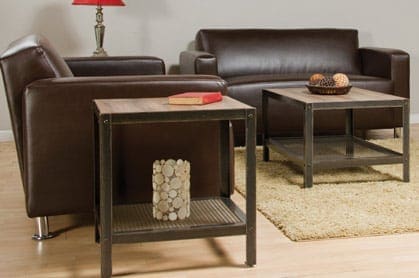 End Tables
Putting a few end tables in your lounge will certainly benefit your guests when they need to set down their belongings. These stylish tables will dance up your common room.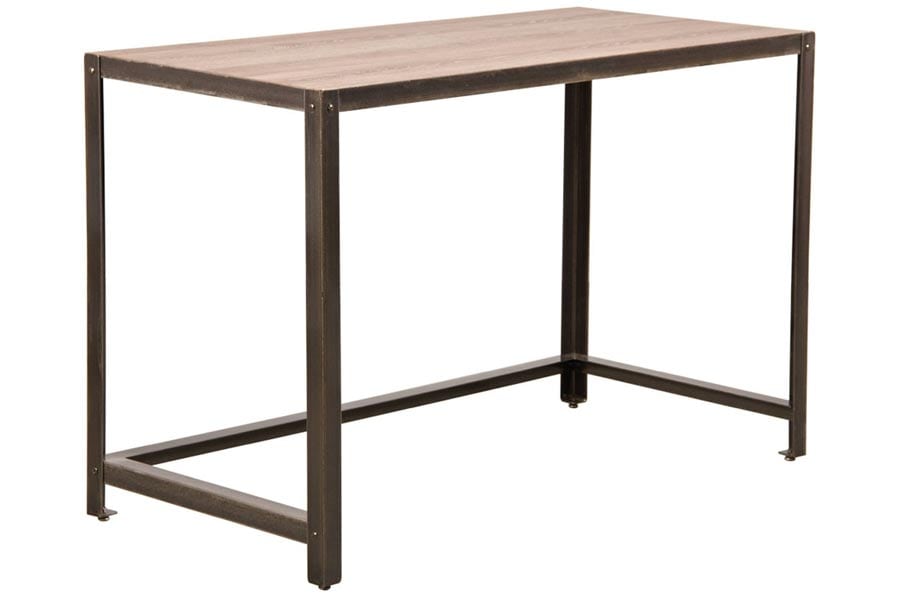 Desks
The desk serves well as a place to set a laptop or device to work from when one does not need drawers for storage.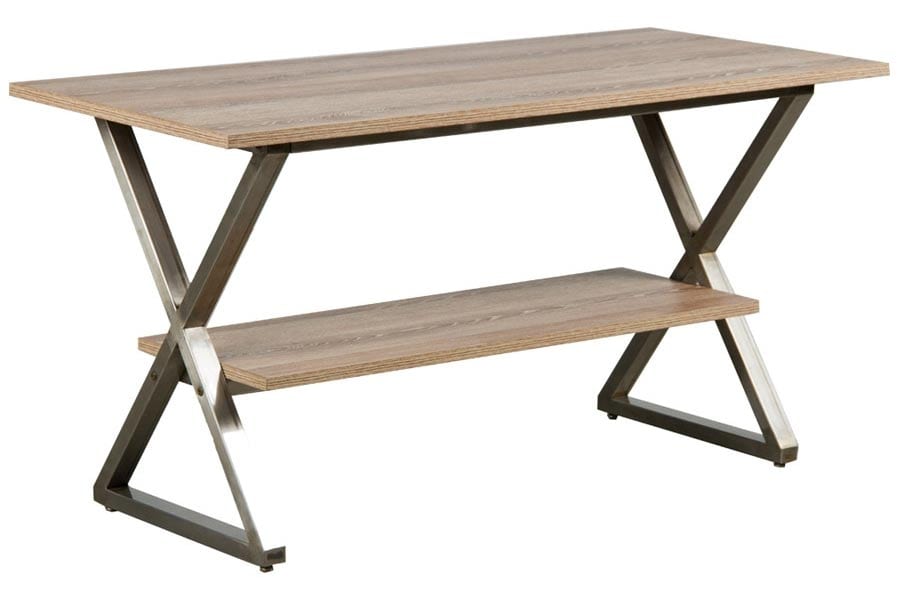 Entertainment Centers
Our durable entertainment centers will be a delight for small gatherings.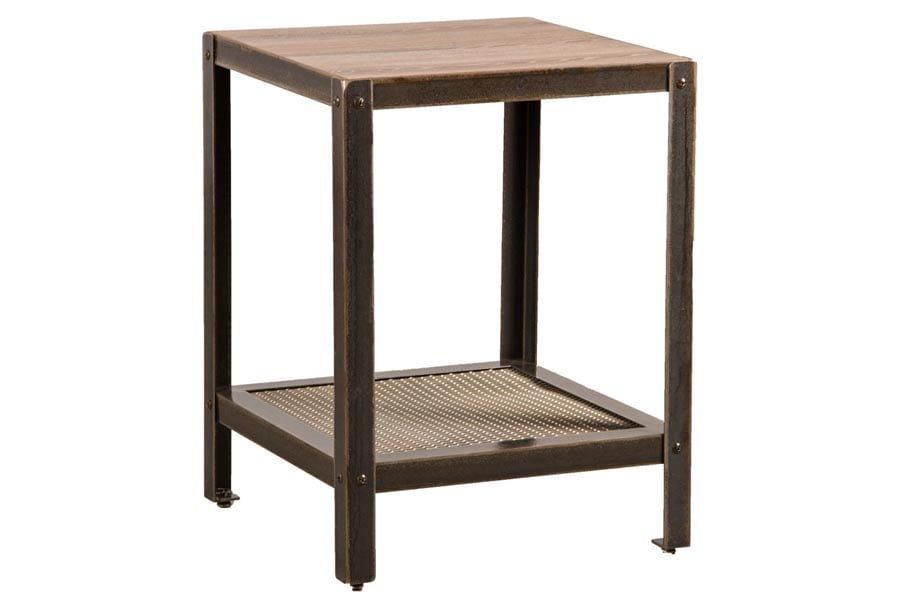 Nightstands
Not only can you place a lamp and your devices on the nightstand, but there is also a shelf on the bottom to store other items.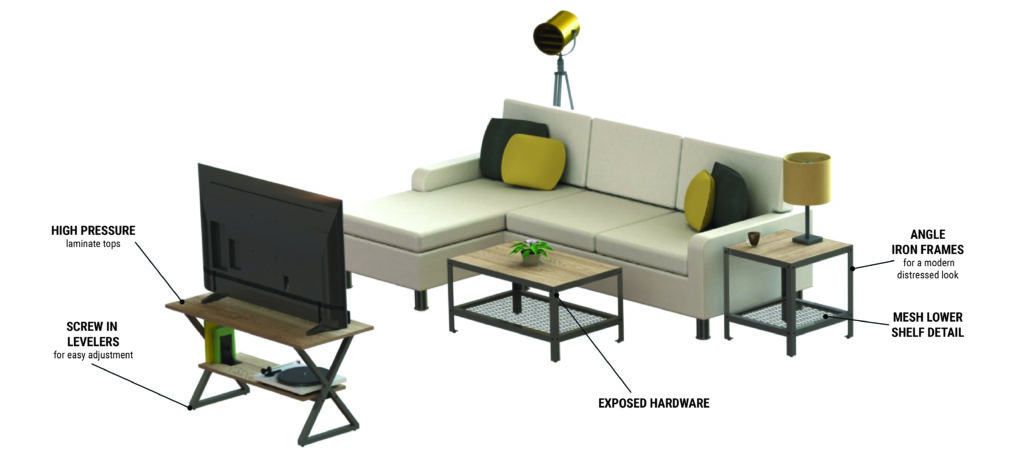 Would you like to take a look at some of our other furniture products? Check out our website. If you see something you want to know more about your can give us a call at 800-423-LOFT (5638) or contact us here. A qualified Uloft representative will be happy to help you. Do you need something in a hurry? Ask about our Quick Ship Program. We would love to do business with you.
"It is important that we meet and exceed your expectations every step of the way. If there are areas we can improve or suggestions to get better, I would love to hear from you." – Jeff Carlson, President – University Loft Company
Until next time ~ Ginger Bock