Don't you just love when winter is a distant memory and it's time once again to do your spring cleaning? Yeah, I didn't think so. No matter what time of year it is, though, University Loft Company makes it easy to keep your items clean and organized. It's in our university furniture's reconfiguring abilities. Our modular college university furniture is built to maximize your room by saving space. You keep the clutter down and the space open. Go vertical by lifting your twin bed into an Open Loft. Beneath the bed is where you can place drawer chests, a desk and a seriously comfortable chair. There's no point in being uncomfortable when you have important studies to do. The Makers of Cool have created ways that you can stay organized, save space and have a great looking student room.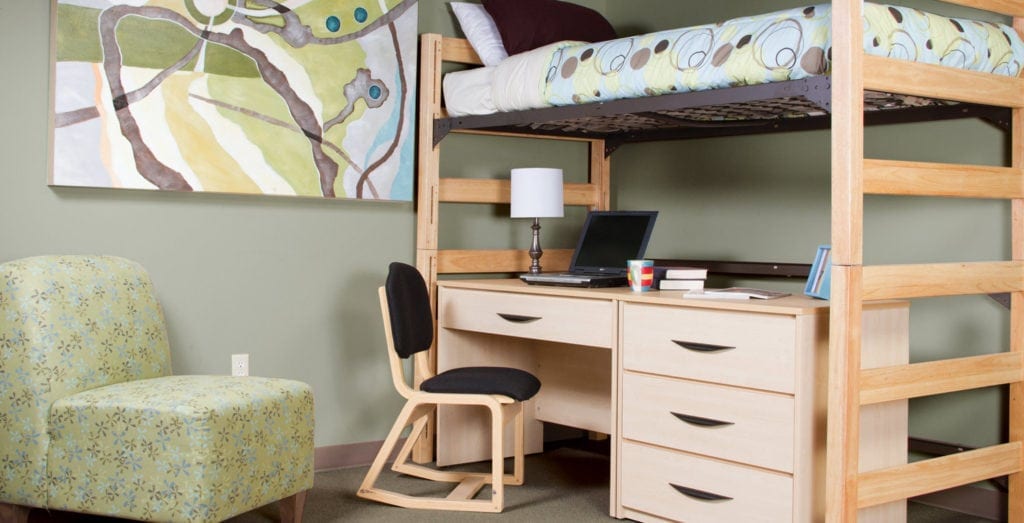 If you don't want to loft your bed, you can bring it down and create a Junior Loft where drawer chests can be used for storage under the bed. Reconfiguring a room is easy with University Loft student furniture. You don't even need tools because of our patented Tool-Less System™.
After freeing up floor space, you have drawer chests and desk drawers to keep your items. With our full extension drawer glides, keeping order is a snap.
Finally, our wardrobes can be used to hang clothes and store items, or they can double as entertainment centers. With doors that open all the way, you can see what you have and find things with ease.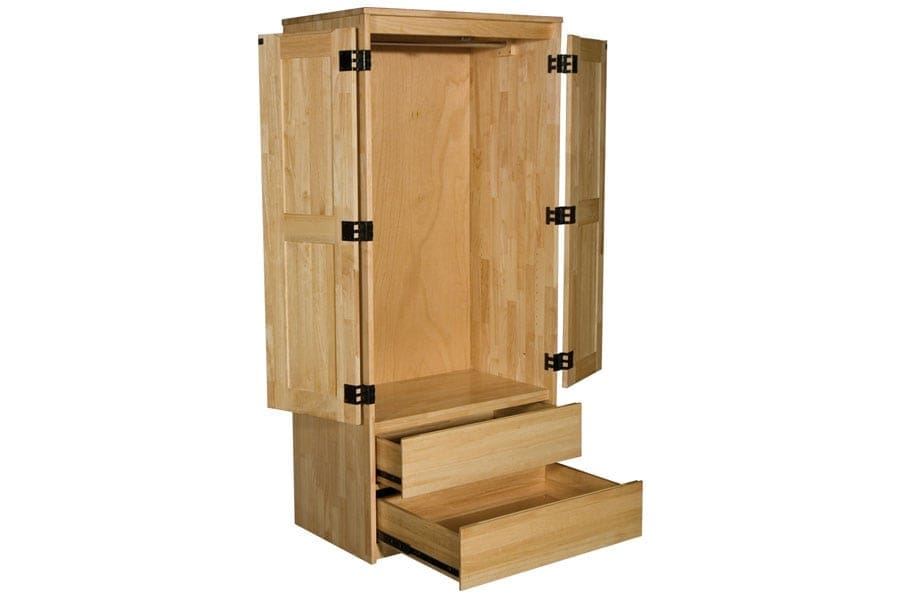 Life can be cluttered enough. Our university furniture helps you keep the clutter down and the space open.
Take a look at the variety of university furniture we manufacture by browsing our catalogs. This will give you great ideas on the best fit for your place. If you have any questions, you can contact us or give us a call at 800.423.LOFT (5638). A skilled representative will be ready to help you. If you need something quick, we can ship your order at short notice. We would love your business.
University Loft is about the people who trust us to furnish their living space. Founder and CEO, James N. Jannetides' continual drive and determination is the force behind University Loft Company. His example as an extreme visionary has been a wellspring of encouragement and inspiration to many. University Loft Company continues to lead in the contract furniture industry.
Until next time ~ Ginger Bock