"It looks like an egg from outer space." She observed suspiciously at the shiny white chair with red fabric lining it strategically placed next to a University Loft Junior Loft bed with two-drawer drawer chests beneath and a pedestal desk from the Graduate Series.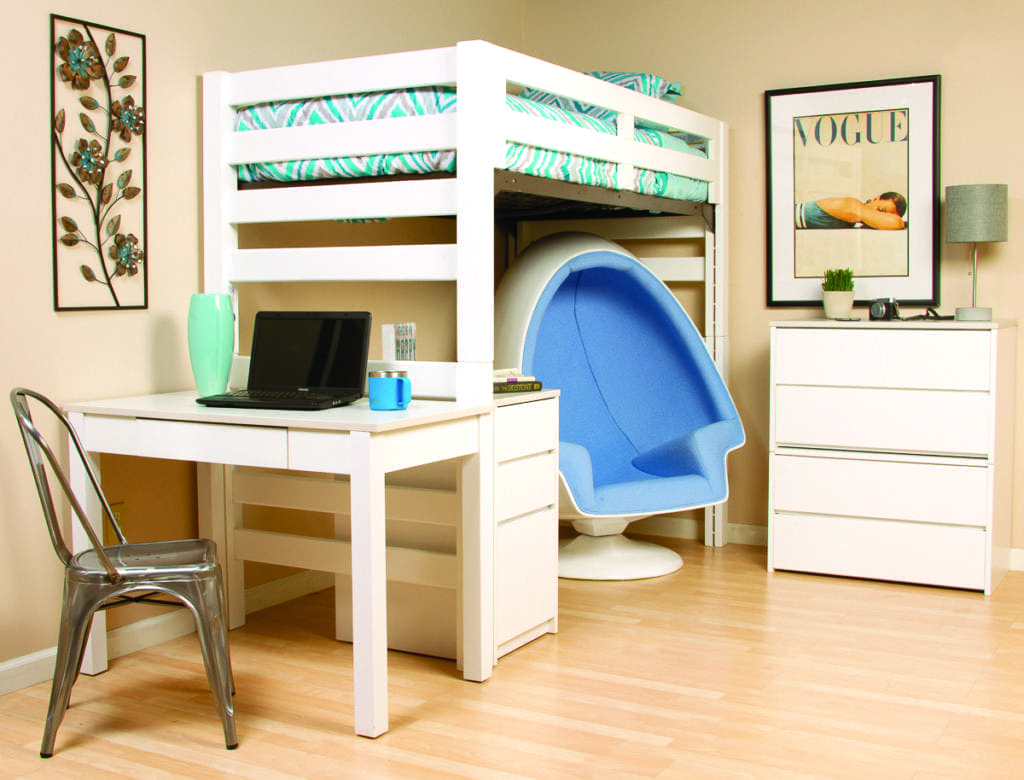 "Oh, it's that and more. Once you sit down in this chair, you won't want to leave. Go ahead. Sit in it." He replied with a sly smile.
"Is there leftover yolk inside?" She asked cautiously.
"It just looks like an egg. Come on, try it."
Hesitantly, she moved toward the chair that looked like it was built for the next space expedition. When she sat down and scooted all the way into the chair, she was greeted with soothing music. The soft fabric welcomed her as she laid her head back and enjoyed the moment. "This is amazing. It has speakers inside too? I love how the music surrounds me."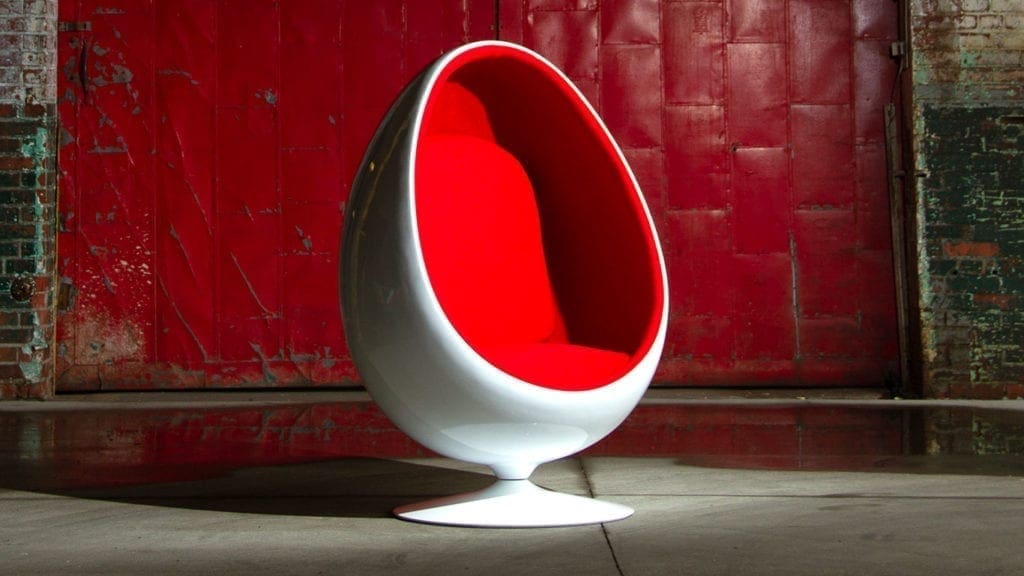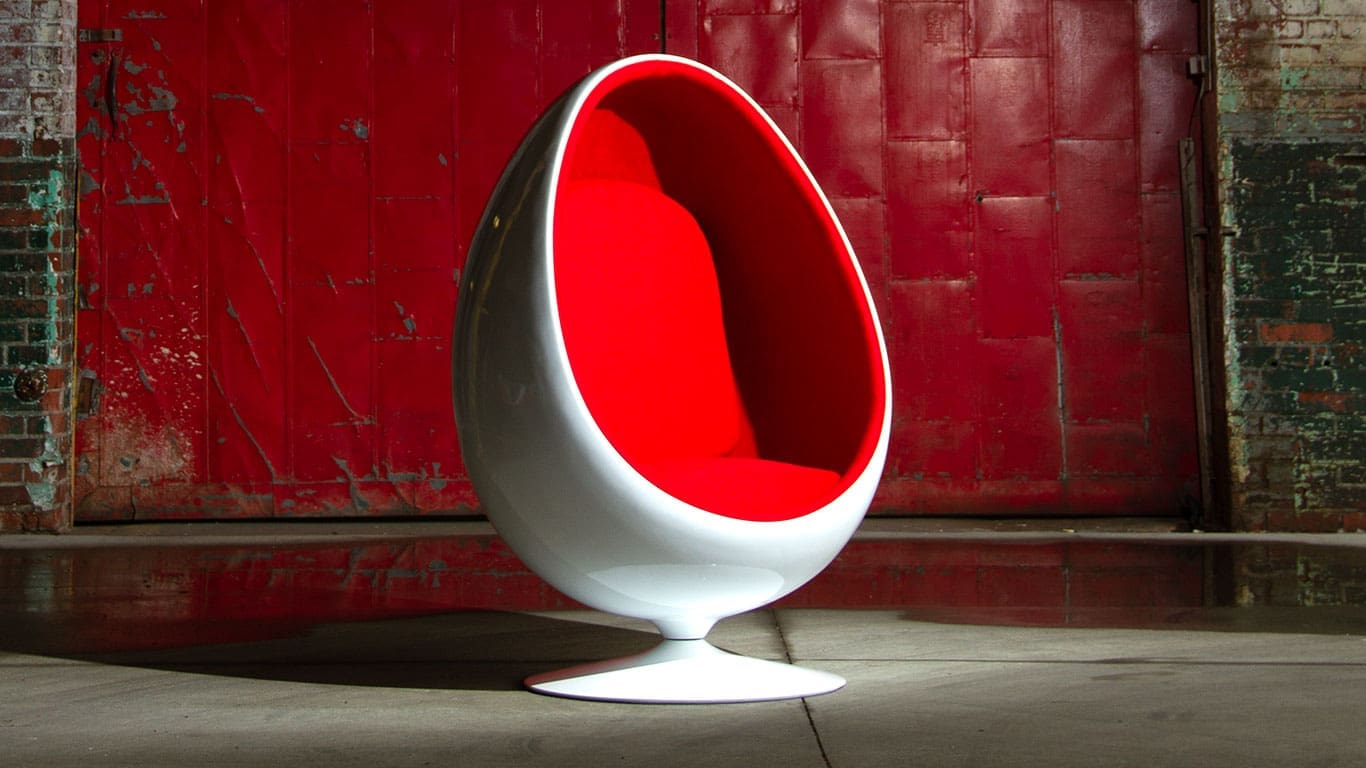 "Yeah, me too."
"Now, I know it's not an egg from outer space, but what is this? I mean, does this chair have a name?"
"It's called the Orbital. University Loft Company makes them. They can go in any student room, library, lounge or common area, or places like that. They're great for studying or just relaxing. You can get them with or without speakers. I wanted speakers because, as you can see, it's nice sitting in there and having the music around you."
"I want one of these with speakers for my room." She said settling into the chair.
"Okay, I can help you, but you're going to have to let me have my chair back sometime soon."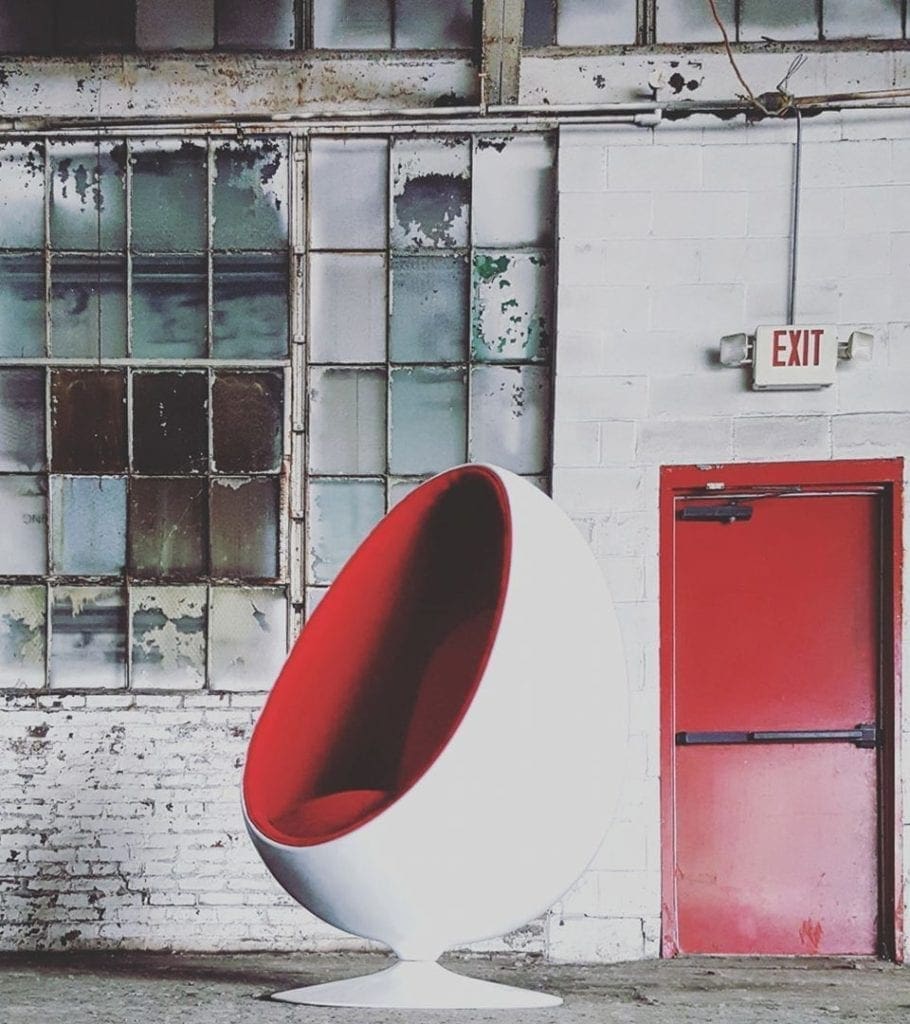 To purchase The Orbital or to learn more about it, you can contact us here or give us a call at 800-423-LOFT (5638). You can view more of our furniture through our catalogs. If you need something right away, you can ask one of our skilled representatives about our Quick Ship Program.
"While our competitors draw copies of our furniture and call it their own, we bring you the real deal." Says founder and CEO, James N. Jannetides. University Loft Company blazes new and exciting trails with innovative products for military housing, universities, apartment complexes, new developments, and off-campus housing as a leader in the contract furniture industry.
Fun Fact
Did you know that atomic orbitals have distinctive shapes that are centered on the atomic nucleus?
Until next time ~ Ginger Bock