Here are some highlights from Arbor Day 2019 at University Loft.
Here CEO and founder James Jannetides shared with seniors from Cathedral High School about life decisions and opportunities that will shape their destiny. Make decisions you won't regret. Put God first! At University Loft we put God first.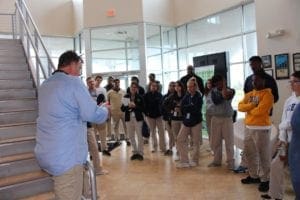 These words of encouragement from James can be applied to anyone:
"Study how the times are changing, think innovation, and you can ride the wave of change! At LOFT we implement change to save space in a classy way!"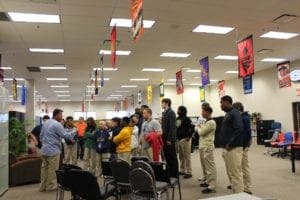 This Is How WE Do It!!!! 
Here the Cathedral High School seniors are getting in the mud and planting trees.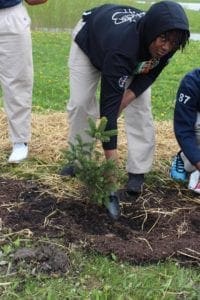 James Jannetides…"What an honor it is to speak into their lives!"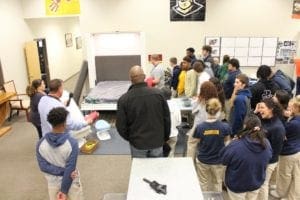 To see some of our furniture products, take a look around our catalogs. If you see something you like or have questions, you can contact us online or give us a call at 800.423. LOFT (5638). Whether you are looking to furnish a university, an apartment complex, a new development, or even off-campus house, University Loft can suit you up with what you need. Let us know if you need something quickly, we have a quick ship program that might be perfect for you.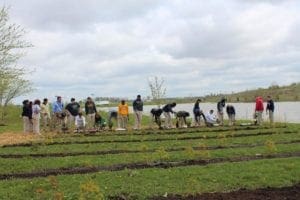 University Loft Company wants your furniture buying experience to be satisfying. We are committed to producing top-quality furniture that provides the best value to you. We are innovators manufacturing products to improve student residence furniture, off-campus housing, apartment and new developments. Founder and CEO, James N. Jannetides is the creative force behind University Loft Company. His vision for loft beds was only the beginning of the accomplishments done in student housing through this company.
Until next time ~ Ginger Bock
University Loft Company is growing and we're hiring. We are looking for good workers to become part of an excellent team. If you are interested or know anybody who would like to enjoy the experience and relationship of being a part of this growing contract furniture company, contact us here or call 800.423-LOFT (5638).