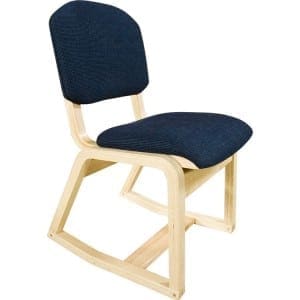 Do you ever find yourself stuck behind your desk for hours with limited time allotted to get up and move around? Or let's say, you have hours of studying in front of you, and you must focus. The last thing you need is to be uncomfortable or in a strained position. Really, you should be able to sit up straight while at your desk. Then you can lean back and give yourself a nice stretch or adjustment. Well, not just any chair is equipped to meet this need, but the Two-Position Chair from University Loft Company is ergonomically designed. It allows you to sit up straight. So, give your back the support it needs with the Two-Position chair from Uloft. Because it tilts, it gives you the relief you require during long times of sitting. At the feet of the chair is a slightly curved rocker. You can lean back and get a nice stretch break in these chairs. The Makers of Cool have created several types of Two-Position Chairs. You can get them with or without arms. You can get them with cushions or without cushions. We have a variety of fabrics and stains from which you can choose. If you are unsure of what you need, discuss it with one of our qualified representatives.
With tablets and laptops, we are used to balancing devises on our knees. But isn't it nice to have something to set your devise on from time-to-time? Well, University Loft has pedestal desks and writing desks that will do just that for you.
Our sleek writing desk comes with a nice pencil drawer and fit well in dorm rooms and offices.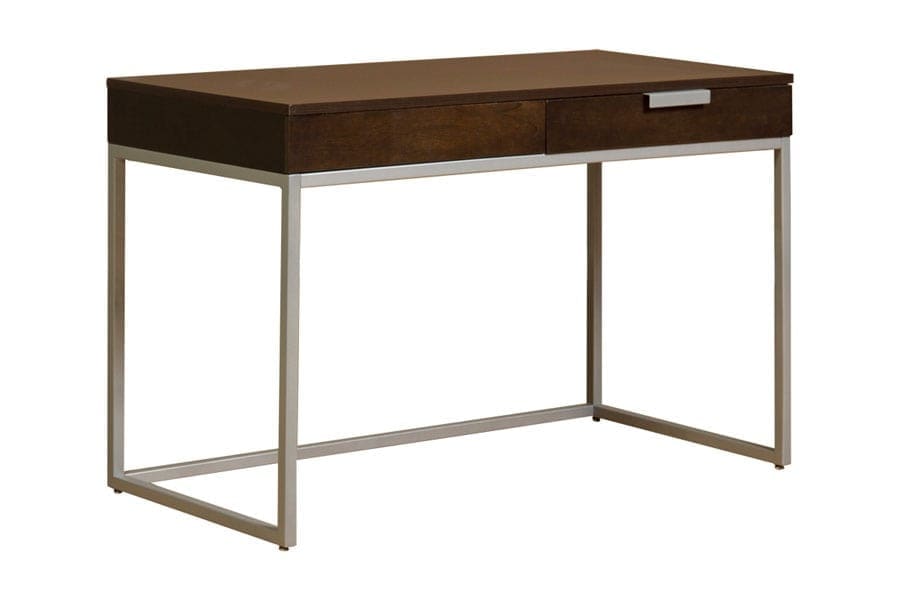 The pedestal desk is great for filing hardcopies with its deep file drawer. It also includes two left-side drawers. Full-extension glides come with all the drawers. The pencil drawer comes with a divider, so you can keep your pencils and pens organized.
So, set your new desk where you want it to be, then give your back the support it needs with the Two-Position Chair from Uloft.
Browse our catalogs to see more of our fine furniture products. If there is something you would like to know more about, or if you would like to place an order, contact us here or give us a call at 800-423-LOFT (5638). One of our reps is ready to help you. If you are in a hurry, you can count on us because we can ship orders at short notice.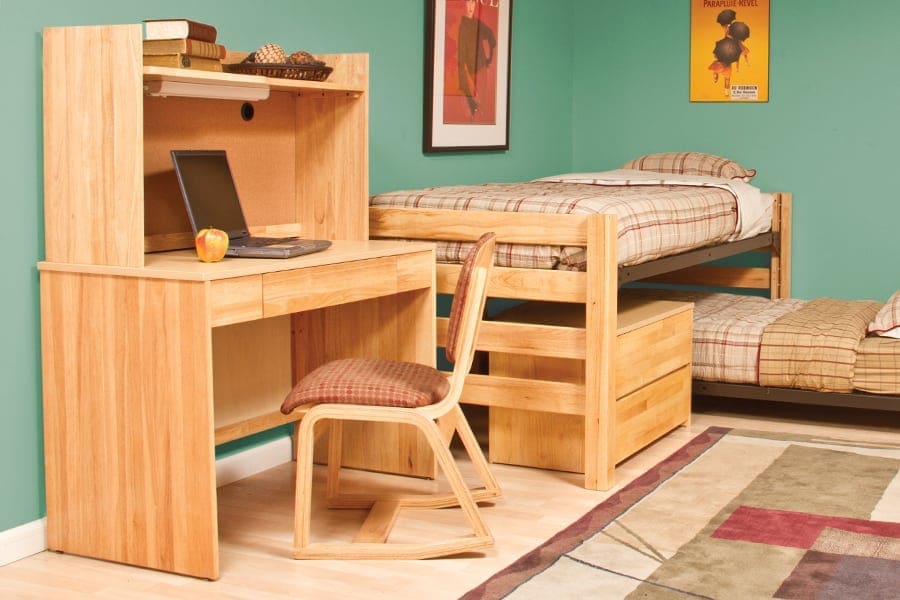 Founder and CEO, James N. Jannetides says, "We are a company with ethics. Integrity is more than a word. We manufacture furniture the right way." As a leader in the contract furniture industry, University Loft is honored to live by a high standard of ethics that continue to bring innovative ideas for university furniture, off-campus housing, apartment complexes and new developments, and GSA defense quarters to our customers regularly.
University Loft Company is growing and we're hiring. We are looking for good workers to become part of an excellent team. If you are interested or know anybody who would like to enjoy the experience and relationship of being a part of this growing contract furniture company, contact us here or call 800.423-LOFT (5638).
Until next time ~ Ginger Bock