Recently, US News & World Report released their rankings of Top National Universities and Top Public Universities. These rankings were based on criteria including degrees offered, class sizes, testing scores and graduation rates. Another ranking criterion was Freshman retention rate. It's no surprise, then, that these colleges and universities do well in attracting, keeping and graduating talented students. It's also no surprise that so many of the top schools choose University Loft for their dorm room furnishings.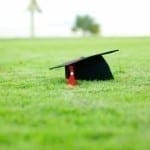 In fact, dozens of schools appearing in the US News college rankings outfit their on campus student housing with dormitory furnishings from University Loft. Among these excellent schools are Top 5 national universities such as Yale, Columbia and the California Institute of Technology; and Top 10 public universities like the University of North Carolina – Chapel Hill and the University of Wisconsin – Madison.
You've probably heard of other University Loft academic customers that also made the list of the nation's top colleges and universities. Schools like Johns Hopkins, Cornell, and the University of Notre Dame. Schools such as Brandeis and Georgetown and the University of Miami. And don't forget Pitt and Clemson and Tulane. All top-ranked schools and all ULoft customers. There are many more, of course – too many to list here.
Even though US News & World Report has grouped these colleges and universities in honoring their excellence, we at University Loft know that these schools – and their students – are each one of a kind and they deserve individual, customizable dorm room solutions.
We congratulate these top performers, together and individually, and we thank them for offering their students the very best – right down to their choice in dormitory furniture from University Loft.
Bob
The ULoft Blog Team
About University Loft Company and our solid wood modular residence life furniture:
Since 1984, when James Jannetides built a loft configuration for his own dorm room at Southern Illinois University, hundreds of thousands of college students have enjoyed better campus living thanks to University Loft furniture. Today, University Loft serves more than 1,200 colleges, universities and related student housing partners. As Jannetides' says: "We are always learning, always innovating, and always improving … our environment, our products, and our service. We are University Loft Company."