Because of the U.S. military's watchful eye, we are a country that rests in peace. University Loft Company is honored by the sacrifices they have made to serve their country. We take pride in providing our American made military housing furniture to the government sector. It's important that those serving our country get the proper rest they deserve. University Loft makes that possible. Our Defense Quarters offer home comforts with the quality and durability for which LOFT is so well known. Bachelor Enlisted or Officer Quarters furnished with LOFT products are as cozy as home.
If the barracks are short on space, it's no problem. This furniture is modular, and space saving is made simple. Bed heights can be adjusted per the design and size of the rooms. Drawer chest, desks or chairs can be placed under raised beds depending upon the area and the tallness desired.
Our military housing furniture is constructed from steel, high pressure laminate, bolted through hinges and solid wood drawer pulls – AND it comes from recycled materials. Have a look around at the large variety of Defense Quarters products we offer.
Our catalogs are a great way for you to get better acquainted with University Loft products. Your business is important to us. When you let us know your furniture needs, an experienced representative we will be available to help you. If you have any questions, you can contact us online or give us a call at 1-800-423-LOFT (5638). We can fulfill orders at short notice.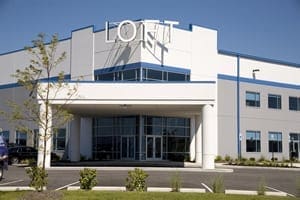 As a leader in the furniture industry, University Loft Company continues to create products that befit the needs of universities, military and family housing. CEO and founder, James Jannetides' infectious positivity drives the company to developing more innovative products. His wisdom and vision is one to follow and has been a wellspring of inspiration and encouragement to many through the years.
Until next time ~ Ginger Bock