A Tribute to Our Military
Not too long ago, I attended a production that gave tribute to the US and the US military. The audience was peppered with those who had been in the armed forces from past to present. These people had gone to service for their country, many of them had seen tragedies so devastating that their lives had changed forever. This production honored them for their service. During their time in the military, they should benefit from the same comforts that they would at home. University Loft believes this strongly and offers comfortable and durable Defense Housing Furniture. Only the best for the men and women serving our country.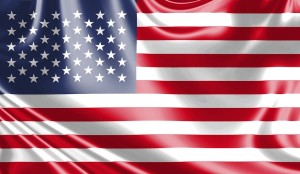 University Loft Company produces quality furniture for the Bachelor Enlisted and Officer Quarters that is made in America. This furniture is built like a tank with the warmth and coziness of home. It blends steel, wood and laminate that is strong as well as stylish. Have a look at some of our Defense Housing Furniture. We offer a wide selection that, like furniture that you go home to, is comfortable and warm. It makes your place a home away from home; a place you look forward to returning to.
Several Pluses
Defense Housing furniture from University Loft is made from high-pressure laminate, recycled steel, bolt-through hinges and solid wood drawer pulls.
It's also space saving. The beds can be adjusted to heights that will best serve your needs. Lift them up in order to fit drawer chests beneath the beds, or lift them even higher for a loft bed. There are numerous ways to configure a room with University Loft furniture.
We specialize in Whole Room Concepts featuring area rugs, wall art, lighting, bedspreads, even televisions. We can and are ready to provide quick shipment. So, you see, University Loft offers comfortable and durable Defense Housing Furniture. Take a tour through our catalogs to see more military housing by University Loft Company.
If you have any questions, you can contact us or give us a call at 1-800-423-LOFT (5638). Your business is important to us. Let us know your furniture needs, and a skilled representative will be available to assist you.
University Loft Company is about people. We are a contract furniture manufacturer that you can trust. Founder and CEO, James N. Jannetides says, "To remain worthy of that trust, we are always learning, always innovating and always improving… our environment, our products and our service. It's what you expect of us and it's what we demand of ourselves."
Until next time ~ Ginger Bock