After a while that same old kitchen scene can get boring. Maybe the counter has dents and scratched in it. Maybe the cabinets are working for you anymore.  Perhaps you are ready for something completely different. Well, if that is the case, let University Loft Company bring new color and style to your kitchen. Our Kitchen Cabinet Program will meet your kitchen needs. What do you like? Tradition or trendy? Either way, let Uloft's creative innovations splash newness into your old kitchen. You see, our kitchen cabinetry is an art in its design and a science in its construction.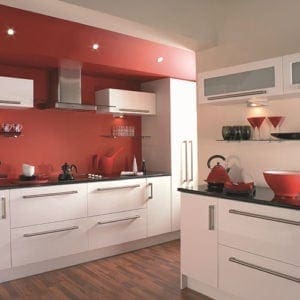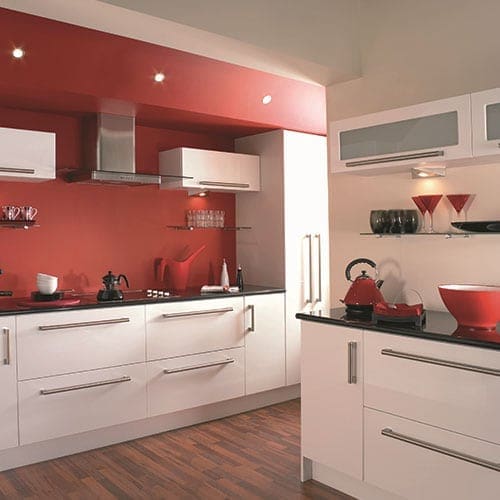 Every characteristic of the kitchen cabinet has been thought through to bring you the most up-to-date products crafted with specialty and expertise. Here we offer a beautiful selection of granite counter tops. Once you decide on the counter top that best fits your needs, you have another large selection of finishes to choose bringing both counter top and cabinets into a harmonious flow. You may not want to leave the kitchen once your University Loft kitchen cabinets are installed.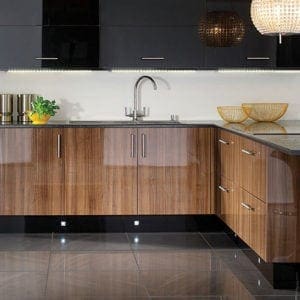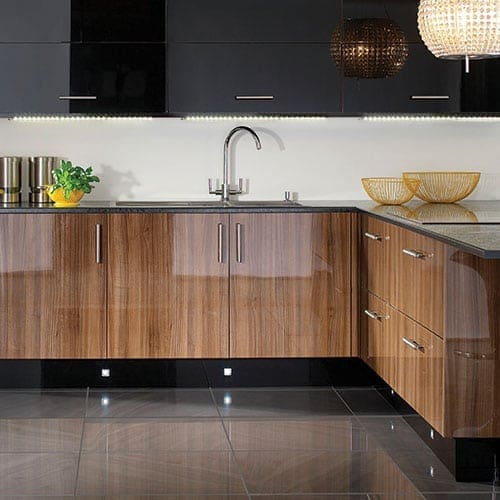 And just like everything else we manufacture, they are crafted with strength so that they can endure daily use and stand firm for years. Did you know you can try to slam the drawers shut, but they just won't slam? That's because they have brakes on them, and they slow down to a soft closing (no matter how hard they get shoved).
With competitive pricing and a high standard of customer service, you can't go wrong choosing the Kitchen Cabinetry Program from The Makers of Cool. Our skilled ULC sales representatives will be available to assist you every step of the way.
To see some sample of our kitchen cabinets, you can click here. If you are interested in seeing more of our quality furniture for student residence, off-campus housing, GSA defense quarters, or apartment and new developments, just look around our catalogs. University Loft Company has something for you. If you see something you would like to know more about, you can contact us or give us a call at 800-423-LOFT (5638). We want your business, and we can ship orders at short notice.
Founder and CEO, James N. Jannetides says, "We are a company with ethics. Integrity is more than a word. We manufacture furniture the right way." As a leader in the furniture industry, University Loft is honored to live by a high standard of ethics that continue to bring innovative ideas for university furniture, off-campus housing, apartment furnishings and military housing.
University Loft is growing and we're looking for good workers to hire. If you are interested or know anybody who would like to enjoy the experience and relationship of being a part of this growing contract furniture company, contact us here or call 800-423-LOFT (5638).
Until next time ~ Ginger Bock